According to the NFL's public relations department, Sunday night's Pittsburgh-Denver Wild Card Playoff Game was the most-watched NFL game of the season, most-watched Wild Card contest ever, and the most-watched television program since the last Super Bowl.
So, imagine what kind of numbers this Saturday's Denver-New England Divisional Playoff Game will pull in, with the stakes being a spot in the AFC Championship Game next weekend.
Nevertheless, the Patriots claim they're treating this like any other on the schedule.
Take rookie RB Stevan Ridley, who, prior to today's practice, talked to reporters about his emotions as he prepares for his first taste of NFL playoff football.
"Ready. Going to work. We're getting there. We'll start off with a good day of practice, hope we get the week off to a fast start, and roll into this thing Saturday. Hopefully, it'll come out the way we want to."
Ridley insisted that the way head coach Bill Belichick treats every game, he hasn't felt much difference in the level of focus and intensity surrounding this Saturday's game.
"You know Coach Bill, every game's serious," he smiled. "Playoffs, regular season, preseason, whatever. We're going to take it one game at a time. This week, we focus on Denver. It's just another game … He puts so much emphasis on each week. We don't look ahead or behind. It's another game to us. That's how we're treating it. It's going to be a playoff atmosphere, it's going to be a big-time game, but we're going to go out there and just play football, stay calm, play a sound game."
In case you think the rookie is speaking out of turn, take a gander at how veteran tight end Rob Gronkowski echoed his sentiments.
"Every single week, we prepare the same. Nothing's going to change. We're going to prepare as hard as we can this week, just like any other week."
Others, like veteran safety James Ihedigbo, maintained that he isn't concerned about studying the teams' Week 15 game in Denver, a 41-23New England victory. He said he's leaving that up to the coaches, who will provide the players with a game plan that they'll simply take and try to execute.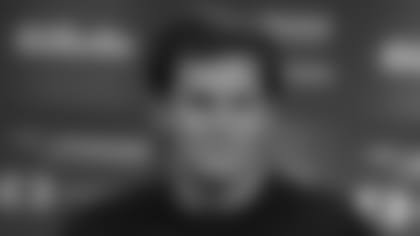 For Ihedigbo and quarterback Tom Brady, the most important concern is staying even-keeled amid the intense scrutiny and febrile playoff atmosphere that this week is generating.
"Yeah, once that ball gets kicked off, it's a game, and it's the same game we've been playing all season. There's definitely a heightened sense of intensity because you've got one game and there's no next week; it's really a one game season," Brady conceded. "Trying to control your emotions to the point where it doesn't interfere with your level of execution is important. But sometimes you can't control that. "We'll see. You've got to go out there and try to play a good game. Emotions will be running high and I'm sure the stadium will be very loud, playing on a Saturday night. It's special. It's the playoffs. It's why we've worked so hard to get to this point. Hopefully we can go out and play well."
"It's the playoffs, guys are excited to be playing," Ihedigbo acknowledged, adding, "It's [all about] composure. This time of year, you have to be focused, you have to have your energy level high, but still understand the job at hand and have the composure to do it."
On defense, New England should have at least two players back on the roster who didn't face the Broncos last month: safety Patrick Chung and linebacker Brandon Spikes. Both could be instrumental in helping limit Denver's rushing attack and down-field passing game.
Both players returned in Week 17 after missing several weeks with injuries. Their fresh bodies should give the Patriots some much-needed depth at positions that need it, but as Chung noted, "Everybody has to play like they're fresh. It's a one-game season."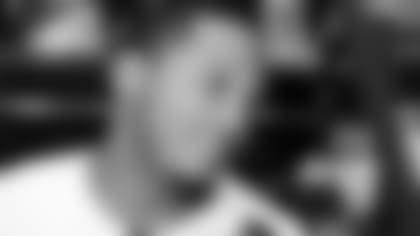 A rematch of a game barely a month old. Two high-profile QBs. Lose-and-your-season-ends stakes. Add to the drama the addition of Josh McDaniels, Denver's former head coach – who drafted several Broncos key players – to the Patriots staff.
This Saturday's game has all the trappings of a classic.
Just don't tell the Patriots that.
"None of that stuff matters," concluded Gronkowski. "It's a whole new game. It's whoever comes out and plays better on Saturday night. That's the only difference."
For details on today's Patriots practice, including injury updates and player statuses, please visit the PFW blog.