FOXBOROUGH, Mass. (Nov. 9, 2018) - Eight years ago, the Kraft family and Patriots Foundation introduced Celebrate Volunteerism, a season-long initiative focused on recognizing community volunteers and promoting the importance of giving back to the community through service.
Throughout the 2018 season, the foundation will continue its Celebrate Volunteerism initiative by teaming with nonprofit organizations to educate fans about the need for volunteering, highlighting deserving volunteers from across the region and seeking to inspire Patriots fans to become lifelong volunteers. The foundation will present a weekly "Patriots Difference Maker of the Week" award, which recognizes deserving volunteers who go above and beyond to support their New England communities.
"We originally started the Celebrate Volunteerism initiative as a tribute to my sweetheart, Myra," said Patriots Chairman and CEO Robert Kraft. "Over the past eight years, it has become the heart and soul of the Patriots Foundation, just like Myra was. We enjoy shining the light on local volunteers that are committed to improving the lives of children and families across the region and we hope that this inspires our fans to get more involved in their communities."
Harry and Heath Bennett from Malden, Mass. have been selected as the Patriots Difference Makers of the Week for their commitment to Dana-Farber Cancer Institute.
Harry, age 13, and Heath, age nine, started Bennett Brothers Balm in 2016 after one of their friends was diagnosed with Hodgkin's Lymphoma. Following the diagnosis, the brothers learned that cancer patients' lips and skin become very dry from chemotherapy treatments. In an effort to support their friend and other children battling cancer, Harry and Heath decided to create lip and body balms as a fundraising initiative.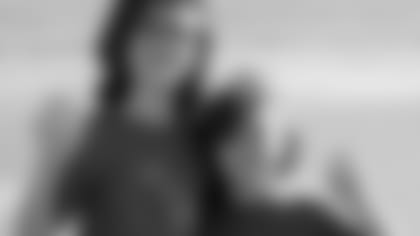 They started making handmade lip and body balms in their kitchen and have sold them online, at craft fairs, 5K races and other cancer fundraisers. All of the profits from their business benefits cancer research, with a portion of the money supporting the pediatric Hodgkin's research being conducted by their friend's doctor.
Harry and Heath are currently working with a number of nonprofit organizations across the country that are now carrying their products. The Bennett Brothers Balm has been included in chemo care pouches for patients at three local cancer centers, as well as toiletry pouches for teens at a local Boys & Girls Club.
This past year, Harry and Heath organized multiple fundraisers including one for their teacher's cousin who has stage 4 melanoma and another to honor a friend of their family who is a breast cancer survivor. They have also been major supporters of the Leukemia & Lymphoma Society's Light the Night fundraiser. Following each of their fundraising events, the brothers make a donation that ends with the number 87, honoring their friend's favorite Patriots player - Rob Gronkowski.
As students at the St. Joseph School in Medford, the brothers have been strong advocates for volunteering, often encouraging their classmates to get involved. They have an incredible drive and passion to make a difference in the lives of those battling cancer.
"As a young person, volunteering is incredibly important because we are helping to make a positive change in our community, and hopefully encouraging our peers to do the same," said Harry. "We are the future and we need to work together to make this world a better, cancer-free place for everyone."
Even at a young age, they believe that they can make a difference and have never let their age stand in their way. Through their tireless efforts, Harry and Heath have raised more than $28,000 for cancer research and patient care.
"I like knowing that I'm helping people," said Heath. "It doesn't matter how young you are, you can make a difference in the world if you try."
Fifteen individuals will be named Patriots Difference Makers throughout the season. The outstanding volunteers will be recognized on the Patriots website and in print materials, including Patriots Football Weekly and Patriots GameDay magazine. They will also be honored during a special ceremony at the Patriots final regular season home game against the New York Jets on Sunday, December 30.
Fans are encouraged to nominate a local volunteer for the Patriots Difference Maker of the Week award by visiting www.patriots.com/community.