Q:** The NFL said it's looking into the footballs being used in the game with one Indianapolis report suggesting that the Patriots intentionally deflated the footballs. What is your response to that?
BB: We'll cooperate fully with whatever the league wants us to; whatever questions they have for us, whatever they want us to do.
Q: Did you know as the game was going on last night that there was potentially an issue? Was any concern brought to you at the time of the game?
BB: No, I didn't know anything about it until this morning.
Q: What do you think of the topic, the idea that we're talking about deflated footballs? Could that potentially be an advantage for a team?
BB: Look, you're asking the questions. I'm just trying to answer them.
Q: Were the Patriots using deflated footballs?
BB: I just said the first I heard of it was this morning. Whatever we need from the league then that's what we'll do.
Q:** Can you give us a feel for what the next couple days will be like for the team?
BB: From a staff standpoint, we put everything we had into the Colts game. Our players played really well last night so we have an opportunity to continue our season. We'll really start digging into Seattle hard and all the logistics and things like that that we need to handle in the next couple days, which we have people on our staff, very experienced people, dealing with that and trying to take care of individual needs, plus our collective team needs. When we bring the players back in, then we'll start on Seattle. But I don't think right now we're, as a staff, ready to do that. Again, we've got a lot of logistical things in terms of finalizing our schedule and what days we want to work on what and how to put ourselves in the best possible position to play well next Sunday. I think that's all part of the conversation, too, that is ongoing for us in the next probably day or two, until we get all that straightened out.
Q: Is there anything when you were re-watching the game today that impressed you more about the defense?
BB:** I think we had a lot of guys play well and we played well at a number of different positions. It wasn't perfect. They hit us on a few things, but we were competitive. We tackled well and kept the ball in front of us and so that was pretty good. But I thought we had a decent rush and competitive coverage in the short, intermediate and deep parts of the field. Again, not perfect, but it was competitive.
Q: In the first half, it looked like Kyle Arrington got picked and Devin McCourty noticed that and broke up a pass to T.Y. Hilton. In another play, it looked like Arrington got picked again and Darrelle Revis came off his assignment to make a play there. How did the instinctiveness of Revis and McCourty factor into those two plays?
BB: I'd say on Devin's play, that was kind of his play. I'd have to go back and look at the Revis play. I haven't gotten quite that far yet, so I can't comment on that one. Devin's play was a good play, but a play that I thought he would have been in position to be able to make, and he was.
Q: What are your thoughts on Pete Carroll and any connection you have with him?
BB:** I think Pete's a great football coach. His record speaks for itself. I've always had a lot of respect for Pete. He believes what he believes in. I think that they kind of have their way of doing things, but it works very well and Pete's consistent, he's got a consistent message. I think he's coached pretty much the same type of - he has the same type of style and similar type of coaching personality and scheme and just kind of the whole thing for many years now. It's well over 20 years that I've coached against him and known him through our different competitions in the National Football League. Then in college when he was at USC, you saw more of that and he had tremendous success there. Pete's a good friend. I sit down and talked with him on many occasions and I really respect what he does [and] how he does it. His players play hard, they play well and he has a really resilient team with a lot of energy. I think that he's done a tremendous job in Seattle, as he did at SC and he's a really good football coach, and they have a really good team. I like Pete; like him a lot.
Q: When it comes to LeGarrette Blount and his size and skills, is there anybody you'd compare him to?
BB: That's a tough one. You don't see a lot of guys like him. You just don't. I thought a couple of cuts he made last night, the way he can stop, start, accelerate, change directions - for a 250-pound guy or whatever he is, he's got great vision and athleticism. At times he looks like a small back, but he's not. He's a big guy and he's a hard guy to tackle. He runs through a lot of tackles or steps over guys that are trying to take him down, cut him and that kind of thing because of his size. He's got really good instincts and vision and athleticism. He can make you miss tackles a lot of different ways with his vision, his quickness and his size. Yeah, he's a hard guy to handle.
Q:** Vince Wilfork was telling us about his night and how he helped pull a woman out of a car that was flipped over when he was driving home. What does that say about his character and what you've come to know about him over the last decade?
BB: I think Vince is a really unique and interesting individual. He's accomplished, obviously, a lot in his professional life, but on the personal side of it, he's got a lot of character and a lot of integrity. His parents passing away, I know when we drafted him back over 10 years ago, just how quickly he had to grow up and mature given his situation and how close he is with his family and how much he supports the people that depend on him, but how generous he is with his time and just personal support, it isn't even just the time, just the interest and the compassion that he has for other fellow human beings. No, it doesn't surprise me because that's really the type of person he is. He's got really high character, has really good leadership and chemistry on our team. People kind of gravitate to him and [his wife] Bianca. He does a lot of things behind the scenes and isn't looking to get out there and be out front about it. He just does it and a lot of times you see and recognize it, but I'm sure there are a lot of times that he does it and he or maybe one other person knows what he did. He does it for the right reasons, not for some kind of personal gain. It's the right thing to do. He's got a lot of integrity.
PATRIOTS OFFENSIVE COORDINATOR/QUARTERBACKS JOSH MCDANIELS CONFERENCE CALL
Q:** You've been with the Patriots when they've won Super Bowls, but as an offensive coordinator, your last Super Bowl was in 2007. What does it mean for you to get back there?
JM: It's obviously something that's very exciting. I had the opportunity back in '07 to be in this position for this game. It was obviously a great experience any time you get to play in this game or coach in it. It's been a long time so I'm very appreciative of how hard it is to get here, how much work goes into being in this position and having this opportunity in front of you. I'm very much looking forward to trying to take advantage of every day we have here to prepare and help our team be as ready to go and play as well as we can play here in two weeks.
Q: Who would you compare LeGarrette Blount to?
JM: It's tough. LG has kind of got his own style. He's obviously a big back, but he's got, I think, a unique ability to use his quickness and his footwork to create extra yards when he has the ball in his hands. I don't know that there's a whole lot of people that I've coached I would be able to compare him to. He's a guy that can definitely run inside, but also does a lot of things on the perimeter. He's tough to bring down and has the ability to make people miss in the hole, which I think is a unique trait for a bigger back. Obviously he played well yesterday, really carried a big load for us and made a huge impact in the game. We're very happy to have him here with us going forward here in the next two weeks.
Q: What are your thoughts on the Seahawks defense? From a general sense from your perspective, what defines them?
JM: We haven't got too far into our preparation, but obviously this is an incredible defensive unit that has played in a number of big games over the past so many years. [They're] obviously playing extremely well at this point and dominated their opponents for many, many games this year and in particular the last half of the season. I know we played them in 2012 and this is going to be obviously a different game, but their personnel, some of it is similar and there have been some changes, but they're fast and obviously physical. They're aggressive and they don't have to do a whole lot in terms of scheme to be aggressive. They're obviously well-coached. They can take the ball away from you, they can get to the quarterback, they can stop the run. It will be an incredible challenge for the next two weeks and one that we're looking forward to. It's obviously a great team we're going to get ready to play and I'm sure our guys are going to be excited for that.
Q:** From an offensive coach's perspective, as I watched the game over last night, what your defense was doing with constantly lining up different bodies on the outside receivers and tight ends - what sort of challenge does that present for a play-caller?
JM: I think any time you can help yourself before the ball is snapped relative to understanding the matchups that you're dealing with, it can be an advantage or at least you give yourself an opportunity to know where you want to head with it. When people change their alignments or change who is covering whom or where people are rushing from is another challenge I think. Because, as your preparation, when you're getting the players prepared during the course of the week, one of the aspects you need to prepare for is who they're going to be matched up with or against. I'm just thinking as we play teams that move their front and change who we have to block in the pass rush, those guys are different rushers and our linemen have to be prepared to deal with their strengths and weaknesses based on the different players that could line up across from them. Same thing would be true for our receivers with a defensive back, a linebacker in coverage, whatever it may be; just understanding the type of style that those players play with. The volume of people that they have to prepare for on a weekly basis, obviously the more people, the more players they have to be ready to match up against, obviously the harder their preparation is. There are some teams that obviously have been incredibly successful doing it differently. We've had an opportunity to play both styles offensively where people are mixing and matching their personnel and really challenging us to find where they're aligned after we break the huddle. Then there are other teams that are a little bit more predictable.
Q: How frequently do you work on the play where Nate Solder caught the touchdown and how much did his athleticism allow that play to happen? It seems like he made a pretty good adjustment on the ball as it was coming at him.
JM: Yeah, Nate made a really good play on the ball. obviously he's an athletic guy that can move and plays an important position in our offense at left tackle, but has also played tight end for us in the past, including this year. [He] can catch the ball and can move in space. Obviously he made a good adjustment. The ball was a little bit high and he made a great catch and was able to run it in from there. Those plays are, sometimes you have them in for longer periods of time and work on them over and over and just wait for the right opportunity, the right time in a specific game to try to make it go. Yesterday that happened to be the time. We have a lot of different things that we've practiced multiple weeks in a row without having to use them or without having the situation come up where you want to use them. I would say that's no different.
Q: How often do you work on trick plays during the season? When during a game do you know is the right time? What is the art of the trick play?
JM:** I would imagine that each offense in this league has some number of trick plays or gadgets or whatever you want to call them available to them. I don't think you go into the season with 25 of them and think you're going to trick everybody every week or anything like that. I don't think that's the point. I think you have a few things you think are well thought out that could be used in a specific circumstance, maybe versus an exact specific look you're looking for. Then you try to give the players enough repetition at it in practice to allow them to go out and run it and be successful executing it. I think the art is in the execution. I think the players, we have a great group of guys that whatever we try to get them to do in practice, they work extremely hard to try to do exactly what we're asking of them and perform the details. When it's something that's a little new nuance, some new type of scheme, whatever it may be, they're excited to try to make it go in practice. Obviously the more we work on it, the more confidence we get as we do it, the more eager you are to try it in the game. What the right time is, that's more probably a preparation thing by week. If you feel like you can get a certain look from a time in this situation, then maybe that's the situation you want to call it in. other than that, I'd say it's more a gut feeling. Hopefully if you've practiced it enough and have enough repetitions into that you have confidence no matter what happens at least it's not going to be a bad play and you'll have an opportunity for a great result.
Q: What does Cameron Fleming bring to you guys as the sixth offensive linemen?
JM: Cam's obviously a versatile guy for us. He's played tackle, guard, tight end this year. He's very smart. It allows us the flexibility to move him across the front and do the things we need to do with him. He's a tough guy. He's obviously a big-bodied blocker for us that's done a nice job of covering people on the edge and getting some movement at the point of attack. He's very unselfish, learns his role each week and also prepares to back up the other people on the offensive line; inside or outside, that he would need to go in for if we were to sustain an injury. Cam is a very valuable guy to have at the game. [He] did a nice job in his role last night and is a young player that's obviously hopefully got a bright future for us.
Q: What is this week like for you now?
JM: I think there's always an element of getting some of the logistical things taken care of early in this week, which is going to be important so we can totally focus on our preparation for the opponent. I already started doing that. getting used to these guys and starting to really digest their players, their strengths and weaknesses, the way they play, the schemes they use and really try to dive into that and get very familiar with them here before we begin practicing later this week for them. Obviously there's just a lot of excitement and a lot of things we need to do. It will be a busy week and we're looking forward to it.
PATRIOTS DEFENSIVE COORDINATOR MATT PATRICIA CONFERENCE CALL
Q:** Has the NFL been in touch with the organization in regards to the ball deflation issue? Is there any concern that this whole issue will distract you or your players from the task at hand?
MP: I think Coach [Bill] Belichick answered that question. I obviously have a huge task in front of me here with the Seattle Seahawks which I'm trying to dive into and get familiar with them. [They're] obviously a very explosive offense that can do a number of different things with a very mobile quarterback - obviously a very strong run game so that's where my focus is right now.
Q: It seems like the Seahawks rely a lot on the zone read for their running game. How would you rate their ability to execute it?
MP: Seattle has a number of different runs that they execute as an offense that would be one of their packages that they use. They execute it at a very high level. It's extremely dangerous; they do it from a number of different looks. They obviously have tremendous skill players that can handle the ball and handle that type of offense. Obviously Marshawn Lynch is a huge problem in the run game and so is Russell Wilson. I think it's a very dangerous weapon that they have.
Q:** What are your thoughts on the work of Kyle Arrington in the AFC Championship Game?
MP: I think Kyle tried to play extremely hard last night. I think he did a good job and I think those guys in the back-end really defensively in general tried to execute the game plan at a high level. It certainly wasn't perfect at all times but I think those guys really tried to go and do what we asked them to do, especially Kyle. I'm just very fortunate that it worked out in our favor. I think he had a good week of practice, really worked hard and we tried to study the opponent and really have a good handle of what they do and it was a lot of hard work that went into yesterday. Hopefully we can keep working and trying to improve working forward.
Q: What has it been like to coach Brandon Browner this year?
MP: Certainly I enjoy coaching all of our guys on defense. Brandon Browner is a great professional, a guy that's very intense, has a great work ethic, really studies hard, has a very competitive side and really wants to try to get everything right. So that's been great, I think all of our guys on defense - like I say all the time - they work extremely hard. It's a pleasure to work with those guys every day and just watch them try to improve and get better and Brandon certainly falls into that group with the rest of them. He's one of those guys that really wants to try to make it right.
Q: What stands out to you with Russell Wilson as you start to prepare for the Super Bowl?
MP: I mean this a very dangerous player. We saw him firsthand a couple of years ago. [He] does a great job of taking care of the ball, doesn't turn it over, rarely - I know they had some turnovers here recently, but in general he does a real good job of taking care of the ball, does a good job of trying to find throwing lanes. He's very mobile in the pocket and out of the pocket, does a great job on the deep balls, has an excellent ability to kind of drop it into tight windows and then certainly his ability to elude the rush and extend plays - whether it's the play-action plays, the boot-action out of the pocket, just the general scramble plays really kind of make him a threat and then his ability to run the ball. I think he really makes a lot of plays with his athleticism [and] with his feet. He has great vision, he's able to get out of the pocket or extend plays and keep his eyes downfield and has a strong enough arm to get the ball vertical when he needs to. He's a very good player that will be a huge challenge for us.
Q: How did Darrelle Revis' instincts help him with his interception last night?
MP: I mean obviously [a] really good situation there. Really what kind of happened in that group was there was an excellent jam kind of re-route in there. The guys did a good job of kind of compressing some of the routes and there was some route situations in which the guys were fighting through. I think Revis just had a great opportunity there to see the ball and see the throw. [He] made a tremendous break and fortunately kind of stepped in front of it and took it the over way. I think it was just a good play. It was good awareness of the situation. I think there was a lot of work that goes into that from film study and things like that. That certainly was a good play, a big play for us, and we've just got to keep trying to get those whenever we can.
Q:** How critical is the communication and the film study for your defense to be able to adjust to different receivers and plays?
MP: I think that's a good question. I think that's kind of what I speak to every week as far as the work that our guys put in during the week. I think it's real important that we try to go out and we try to practice hard, we meet and we watch film and we study and I think those guys do an excellent job of preparing and that's definitely part of the process of throughout the week trying to improve and get better. Communication is a big part of it. Just in general as a defense I think you have a lot of communication. It happens out on the field, when you're on defense it's a reaction thing a lot times to what the offense is doing, so there's got to be a lot of awareness and communication that takes place during the play. Certainly it's a credit to those guys and the work that they put in, but we're always going to try to improve and try to make it better. There are certainly things that we've got to improve on from yesterday and we've really got to just kind of try to get better.
Q: How much of Brandon Browner's experience in the Seattle defense can help you prepare? Will you spend time talking to him asking about his experience in the Seattle secondary?
MP: I think whenever you go into a game and whatever opponent that you have to play you're going to try to obviously exhaust all of your resources to put yourself in the best situation to play that opponent. Certainly Brandon has some familiarity with them; Alan Branch has some familiarly with them, too. It'll help but Seattle is going to do a great job of getting ready for the game and working hard. They've got a lot of players over there and it's a different team than what those guys have been on in previous years so we're going to have to try to get ready to defend the team that we're playing this year and hopefully we can go out and execute at a high level.
DEFENSIVE LINEMAN VINCE WILFORK
(On the car accident he saw)**
"I just saw a car turned over and turned around and just wanted to help. I think anybody would do the same thing."
(On what exactly he saw when he stopped)
"I saw the lady in there and I asked her was she OK, could she move, and grabbed her hand and kind of talked her through, got her up and actually pulled her out of the window. I actually opened up the door and pulled her out. It wasn't a big deal. Like I said, just seeing somebody who needed help and I helped them."
(On if an adrenaline rush kicked in)
"Through football and the course of life, I learned to just try to stay poised in certain situations, and I'm pretty sure she was kind of scared, so the last thing I wanted to do is have her panic. And that was the first thing I told her, I said, 'Don't panic, I'll get you out of here.' So we were fine, we got her out, the cops came and that was about it."
(On if the driver knew who he was)
"She probably doesn't know."
(On if he had hesitations about helping out)
"No. My job right then and there was to help the person in the car."
(On how long the driver was trapped)
"I don't know how quick it happened or how long she was there, but we just went over there to see if anybody was in there and she was in there."
(On his eventful day and night)
"I was just lucky to help. I don't want anything from it. If I see that a million times, I'll do it a million times, no matter what the situation may be. Luckily, my wife and I were able to actually help and be there when it happened and get her to safety."
(On what he thought afterwards)
"You kind of reflect on life a bit. Here I am, won the most important game of our season and flash right in front of your eyes, your life, somebody that's in danger. I didn't think about anything that was going on in my life at the time. My job, like I said, the only thing I thought about was seeing there was somebody in there and getting them to safety. After I did and drove off, my wife and I kind of talked in the car and just said, 'Things are a lot more precious in life other than games or anything you accomplish in life.' There are some things out there that are more important and it showed last night. Even though we won the AFC Championship, there was a life in danger, so we were just happy to help."
(On the health status of the driver)
"I have no clue. All I know is she was talking and I was able to get her out and walk her to the sidewalk and sit down until the police came and they took it from there."
(On playing in the Super Bowl)
"It's very special to be at this point. We played one of the most important games just to get to this point and now all of a sudden, everything you played for is right before your eyes. To be able to go in and play for a national championship, play for a Super Bowl - it's special. We're going to have to do a lot of things well to be successful against this team. They're defending champions for a reason. We've got to play good ball. We're playing a good football team now. I think you've got the best two teams in the league playing."
(On if Tom Brady deserves to be mentioned alongside the likes of Joe Montana and Terry Bradshaw)
"He's the best. That's my opinion. Everybody has an opinion. I think he's the best, and I'm glad he's my teammate."
WIDE RECEIVER JULIAN EDELMAN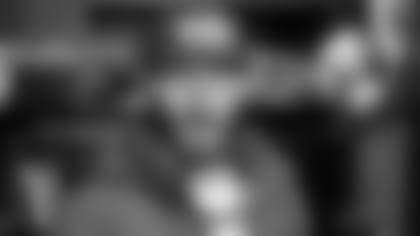 (On his memories from the game two years ago against Seattle)
"I didn't play; I was hurt. That was two years ago; completely different teams. They have a quarterback that's won a Super Bowl now. It's a completely different team from when we played them. Quite frankly, I didn't even play."
(On execution in the AFC Championship Game and if they made it look easy)
"I wouldn't say it was easy. The Indianapolis Colts are a good football team. It was the best football team we've played this year. If we do what we have to do and do the things that we're coached to do and all that and we execute, like you said, it's tough for other teams. That's the big thing about the NFL: you have to go out there and be able to execute and do your job. It's not easy because other guys are good as well."
"My job is to come in here each and every day, prepare to the best of my ability and work as hard as I can, put the team first [and] do things that are not necessarily the best for you, but best for the team. That's your job as a New England Patriot. I'm sure if you asked other guys, they'd say the same thing."
(On the mood of the team and level of excitement)
"I would say the excitement is high, but it's also more focused. You have guys that have been to this game; guys that haven't been to this game. You have guys that won the game; you have guys that haven't won the game when they've been there. Everyone is kind of just focused and trying to get ready to prepare for this team. We're playing the champs."
WIDE RECEIVER MATTHEW SLATER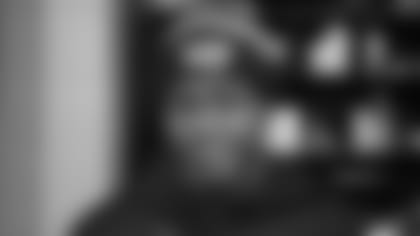 (On the excitement level)
"It's very high. When you're able to experience the fruits of your hard work and it pays off for you, it's very gratifying. We're excited for the opportunity that we have to play in the Super Bowl, to play against the defending champions. We're very excited right now."
(On taking care of tickets and other requests)
"You definitely want to get that out of the way as soon as you can; eliminate all distractions. At the end of the day we have to realize we're there to play and win a football game. Both teams are there to do that. It's a great experience for your families. I'm not saying that, don't get me wrong, but that's not the priority. The priority is to go out there and finish what we started."
(On the value of having Super Bowl experience)
"It's definitely nice to have that experience and know what to expect because it can be a little bit overwhelming, especially dealing with media, family requests and so on. Hopefully we can give the young guys some pointers on how to limit those distractions, how to say no to certain things and just take care of our business come Super Bowl Sunday."
(On if he watched the NFC Championship Game)
"I did. Obviously two great teams there. Seattle made more plays down the stretch. They were able to make the plays when it counted. Hats off to Russell Wilson, who is a tremendous competitor; he's a clutch performer. When his team needed him, he showed up. Obviously I'm a big Marshawn Lynch fan because he's a Pac-12 guy. He ran all over us at UCLA, so I've seen that show before."
(On when it sunk in that he was going to the Super Bowl)
"I think it hit me last night. Speaking with my dad and just talking about the season and talking to Julian [Edelman] and Shane [Vereen]. Our careers have been very blessed because we've had so much success in the postseason and to be able to play two Super Bowls in seven years is something not a lot of guys are able to do."
(On how special it is to be part of the Tom Brady-Bill Belichick era)
"I think all of us should be thankful to be part of these times. History has been made through the course of their run here. To go down as a part of their era is special for me and I know a lot of guys feel that same way."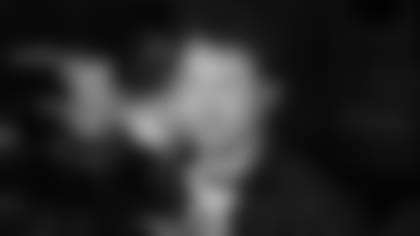 (On what it's like to go to the Super Bowl)
"It's a tremendous feeling. Not many people get that opportunity. We're certainly excited for it. It's a huge game; it's a big opportunity, a big stage. It's really fun."
(On how important the history of it is to him, or if it's more about playing the game)
"For me, the history is kind of the novelty of it. The Xs and Os of it and how you play is more important."
(On how much it helps that he's been to a Super Bowl)
"I'm not going to take anything for granted. From ground up we're going to start with our preparation and work through the whole deal."
(On if he was aware how good the Green Bay-Seattle game was while the team was warming up)
"No, I didn't see any of it. I'm still kind of getting filled in on some of the things that happened."
(On his mood leading up to the Super Bowl)
"I'm patient. I was excited yesterday and that's all fine and dandy but we've got people on this team that have been in Super Bowls before that shed their light on us as far as 'You can celebrate this one, but it's the big one that we're all looking forward to,' and that's the one I'm looking forward to."
"I was just talking to my fiancé about that this morning - where we were, to where we are now and where we're going to be in two weeks. It's a journey man, but I take it in stride."
(On his feelings leading up to the Super Bowl)
"Everybody who plays football, they want to be great. The only way to be great is to get to the Super Bowl. That's the champion. You see all the greats [and] they've got rings. I strive to be great, whatever my role is. It's striving to be great. This is the biggest game, period. That's why you are all here, this is it. This is for everything. Everything - all of the hard work, all of the early mornings waking up, all of the stuff [we're] doing when nobody is watching. When it's hot or when it's cold, we're out there. This is what's it's for, it's huge."
(On what he thinks about other players comparing the team to a brotherhood)
"When we go out there it's like family out there. We fight for each other. We grind with each other every day. We are in here with each other every day [at] 6:30 in the morning until almost 6:00 at night. So we create a bond."