FOXBOROUGH, Mass. - The New England Patriots announced today that they have re-signed NT Vince Wilfork and unrestricted free agent G Stephen Neal. Terms of the contracts were not announced. New England had utilized its 2010 franchise designation on Wilfork on Feb. 22.
Wilfork, 29, has played in 90 regular season games with 80 starts and has appeared in 12 playoff games with 10 starts since being selected by the Patriots in the first round (21st overall) of the 2004 NFL Draft. The 6-foot-2-inch, 325-pound nose tackle has recorded 449 tackles (257 solo) and 7.5 sacks for his career. The University of Miami product was selected by his teammates to be a captain in 2008 and 2009. The Patriots' defense has finished in the top 10 four times in Wilfork's six seasons.
Last season, Wilfork was elected to the Pro Bowl after leading the Patriots defense with 65 total tackles, adding two passes defensed and one forced fumble. In 2008, he started 16 games and tallied 85 tackles, two sacks and a pass defensed. During the Patriots' undefeated regular season in 2007, Wilfork started 16 games, earning his first Pro Bowl selection and being named to the Associated Press All-Pro Second Team after recording 70 tackles, two sacks, two passes defensed and a fumble recovery. He added 18 tackles in three playoff games and started in his second Super Bowl. In 2006, Wilfork recorded 81 tackles, one sack, one pass defensed and a fumble recovery. In 2005, he started 16 games and led all Patriots defensive linemen with 91 tackles, adding a half a sack, one pass defensed and one fumble recovery. As a rookie in 2004, Wilfork appeared in 16 games and tallied 57 tackles, two sacks, three passes defensed and two fumble recoveries. He was one of two rookies to start for the Patriots in Super Bowl XXXIX.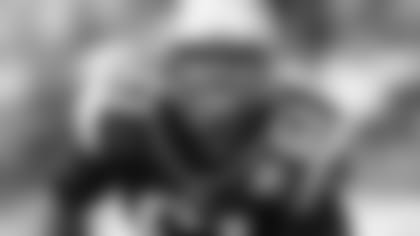 Neal, 6-2, 305 pounds, has been with New England since 2001. Since entering the starting lineup at right guard in 2004, Neal has been part of an offensive line that has helped the Patriots' offense finish in the top 10 in total offense five times: 2004 (7), 2005 (7), 2007 (1), 2008 (5) and 2009 (3). Neal started the final nine games of the 2008 season at right guard as part of an offensive line that was a part of the best rushing season for the Patriots in more than 20 years in terms of rushing yards, rushing touchdowns and average yards per carry. Neal contributed to a Patriots offense that set all-time NFL records with 589 points and 75 touchdowns in 2007. In 2004, Neal became a regular starter on an offensive line that paved the way for Corey Dillon to set the Patriots' single-season rushing record with 1,635 yards.
Last season Neal was part of an offensive line that allowed just 18 sacks, the fewest by a Patriots squad since the NFL moved to a 16-game schedule in 1978. He was originally signed by the Patriots as an undrafted free agent in 2001 out of Cal State-Bakersfield, where he was a championship wrestler. After being waived by the Patriots, he joined the Philadelphia practice squad. Neal was signed to the New England 53-man roster from the practice squad in December, 2001.