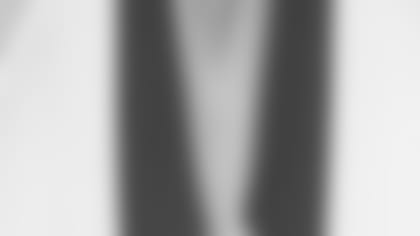 ]()
            The New England Patriots are saddened to confirm the loss of Robert "Bobo" Cegelski, a member of the Patriots scouting department since 1993 and an NFL scout since 1971. Cegelski passed away in his hometown of Cheyenne, Wyo. on the morning of Saturday, June 23.  

Cegelski, 64, played his collegiate ball at Montana State before signing with the New York Titans in 1962. In 1963, he began an 11-year tenure as a high school educator and football coach in Cheyenne, Wyo. before accepting his first NFL job with the Pittsburgh Steelers in 1971. In 1974, he joined the Blesto scouting service. His NFL career has taken him to San Francisco (1978), Atlanta (1979-86) Kansas City (1986-88) and Green Bay (1988-91) before he joined the staff in New England in 1993.
Cegelski was born on Nov. 13, 1936. He is survived by his wife, Ruth, two children, Robert and Valerie, and two grandchildren.
A memorial service will be held on Wednesday, June 27 at St. Mary's Church in Cheyenne, Wyoming. A reception at the Knights of Columbus will follow the service. In lieu of flowers, donations are requested for a memorial fund to the St. Joseph Children's Home of Torrington, Wyo. All donations should be sent to Ruth Cegelski, 5303 Wahoo Place, Cheyenne, WY 82009