On Sundays in the fall you can find Ashley S. on the Gillette Stadium sidelines, cheering on the New England Patriots as a member of the New England Patriots Cheerleaders, but on any other day of the week, she is running her own nonprofit.
Seven years ago, Ashley decided to take part in the Susan G. Komen three day walk to honor her grandmother, who passed away from ovarian cancer, and her great grandmother, who passed away from breast cancer. To raise the money she needed to participate, Ashley hosted the Miss Pink Pageant where breast cancer survivors or women undergoing treatment were pampered during the day and stepped onto the stage at night.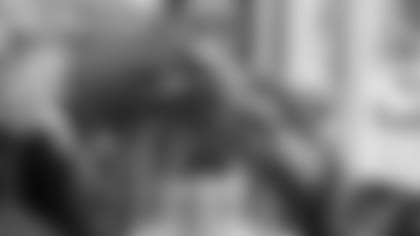 "They get to share their stories, and it's a way to give these women an opportunity to feel loved and really understand that they're not alone in this journey against breast cancer," Ashley said. "Through that, they were able to create a sisterhood, and when they strut the runway in their dresses, their families were able to hear their stories, sometimes for the first time. They felt empowered to do so because of who was standing beside them."
The first Miss Pink Pageant raised $5,000, and while Ashley was thrilled with how her community responded, she said she know exactly where the money she raised was going.
So she decided to change that.
After having conversations with women who she calls "pink warriors," she founded the Miss Pink Organization to bring financial relief to women battling breast cancer and their families. The organization still hosts an annual Miss Pink Pageant as its signature fundraising event, and 98 cents of every dollar raised goes directly to those the organization works with.
The organization often helps women with medical bills, childcare, transportation to and from treatment, cleaning services, mortgages and meal deliveries.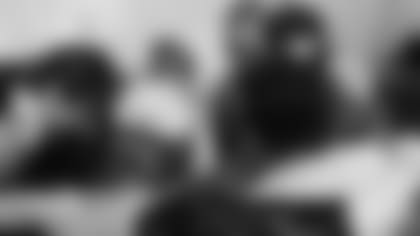 "These were things that were more of a need so they could focus on healing, treatment and being with their loved ones versus being stressed over these things they shouldn't have to worry about," Ashley said. "Practicality is a big thing for us, and we wouldn't have understood that until we were able to have real conversations with these women."
While Miss Pink provides practical needs for the women that the organization helps, it also creates opportunities to celebrate their courage and to educate the public about early detection, self-examinations and healthy lifestyle tips. There are Zumba-thons, yoga nights and pampering sessions at local salons, and there are outings with those women who compete in the Miss Pink Pageant.
The crowned winner is someone who shares a mission of hope, Ashley said. Each year, this woman is tasked with keeping the group motivated and empowered because as much as Miss Pink is about providing support financially, it is also about creating bonds between the pink warriors.
"Being able to have the reigning Miss Pink as our ambassador lets people know they can go to her and talk to her. I've never had breast cancer myself. I'm at high risk, but someone who has breast cancer is probably less likely to talk to me about it because they probably feel like they can't relate and that's okay," she said. "Having our Miss Pink who is a breast cancer patient right now, she is relatable and understands these women to a much deeper degree than any of us can."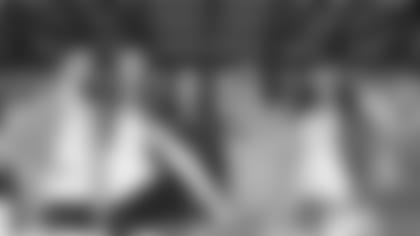 Sunday's matchup against the Falcons is more than just another game. The Patriots will be honoring cancer patients and survivors as part of the NFL's Crucial Catch initiative, and this is the first year Ashley will be in a Patriots cheer uniform for the experience. The game itself holds a special place in Ashley's heart, as the reigning Miss Pink has been a part of the team's pregame ceremony celebrating cancer patients and survivors for the past few years. In 2015, Ashley even accompanied that year's Miss Pink during the ceremony on the field. 
Before Ashley was even on the squad, many Patriots cheerleaders had volunteered their time to the organization. Having been friends with some of the women, they wanted to do what they could to support Ashley, and since making the team, that has only grown.
"They came to all of the events, and they still come to all of the events. They volunteer. They add their talents to help support us and make the organization bigger and better," she said. "They try to bring more attention to Miss Pink because we are small. We have limited funding. We don't spend our money on marketing because if we can put it towards these women, we'd rather do that. The cheerleaders use their ability to influence the community and draw attention to us."
Whether the volunteers are visiting women while they are getting treatment or cooking and delivering meals to their door, the point is to make them comfortable. Ashley said many of the women they work with need time before they open up, but when they do, the Miss Pink volunteers are there to remind them they are not alone.
"They sometimes feel embarrassed, and we try to ease them into it and make them comfortable, let them talk or go at their own pace. Eventually they get to this point where they break down, and it's not necessarily breaking down because they're sad," Ashley said. "It's because they finally feel safe and they can let it out. That's what we really want to be able to do on our one-on-one encounters. We want to make them feel safe and know we are their family. They can come to us for anything."