INDIANAPOLIS – If the Patriots are looking to add a playmaking wide receiver, or just someone who can contribute immediately to the New England offense, they'll probably be able to find one in this year's draft. No matter where they decide to select him.
The 2009 crop appears to be both talented and deep, not to mention tall. A year ago, this group was dominated by 5-9, 180-type slot guys. This year, six-footers with speed are a dime a dozen.
Now, as long as Randy Mossand Wes Welkerare Patriots, it's going to be difficult for any receiver to supplant them in the starting lineup. However, the competition for the third and fourth spots is (pardon the pun) wide open. It's not inconceivable that a rookie could come in and fight for either or both of those jobs this summer.
Michael Crabtree, the two-time Biletnikoff Award winner, will most likely be gone when the Patriots pick in the first round. So, here are a few to keep in mind as possible Patriots as April approaches.
Percy Harvin (5-11, 195), Florida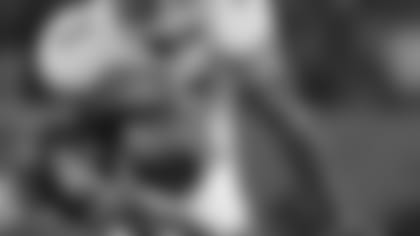 ]()His skills are many and self-evident. So is his head coach's connection to New England. Those two factors alone mean the Patriots are likely doing plenty of homework on Harvin.
He's a threat whenever he touches the ball, whether as a runner or receiver. His hands are impeccable and his speed is stunning. The only question mark about Harvin is his health. He was injury-prone throughout his Florida career, and he was conspicuous in his absence from the media interviews at the Combine on Friday – leading to speculation that perhaps he was being given more attention by teams' medical staffs.
When healthy, however, his athleticism would add a potent new element to the Pats' already powerful offense. No doubt Bill Belichick will look for plenty of inside scoop from his good buddy Urban Meyer. If he likes what he hears, and Harvin's available, don't be surprised if his name is called when New England makes its pick.
Think about it: Moss, Welker, and Harvin on the field at the same time. Scary.
Jeremy Maclin (6-0, 200), Missouri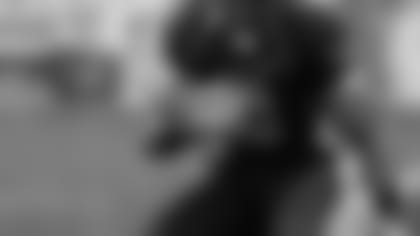 ]()What can't Maclin do well? On the football field, not much.
The All-American receiver and returner racked up more than 5,600 all-purpose yards in two seasons for the Tigers. Like Harvin, Maclin is a threat in every phase of the game. He's scored 22 receiving touchdowns, six rushing TDs, and five kick/punt return scores.
As good as scouts say he is, Maclin's trying not to get caught up in his own hype.
"You try not to get caught up into that stuff too much, because you never know what happens on draft day," he pointed out Friday. "You take Brady Quinn, for instance, not too long ago. That's something that I definitely don't want to experience. I'm trying not to get caught up in too much of that stuff."
If Maclin were to fall as far as Quinn did two years ago, that would put him right in the neighborhood of New England's 23rd overall pick. He'd be hard to pass up.
"I think I bring speed to an offense. I play receiver and also on the return game. But also,
I think I bring good character to the program as well. I think I'm a very respectful young
man and definitely a gentleman to everybody."
That's good, considering the reputation many wide receivers have for being high-maintenance.
"I guess each position has their own personality," he acknowledged. "Hopefully, I'm not a diva."
Does this guys sound like a Patriot to you or what?
Brian Robiskie (6-3, 205), Ohio State
Any player who's father is or was a coach steps onto the football field with a distinct advantage over other players. Such is the case with Robiskie, whose father, Terry, is Atlanta's wide receivers coach. He's been an interim head coach twice (Washington, Cleveland) and an offensive coordinator as well. So, he knows his football, and he imparts his wisdom often on his son.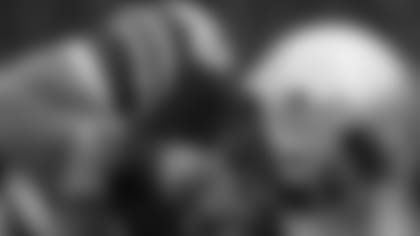 ]()What exactly has the younger Robiskie learned from his father?
"I don't know where to begin. He's done so much for me," Robiskie told the media on Friday. "Having him to call when I have a question, he's always been there for me. He just continues to do so much. He's here with me now. I know he's here with the Falcons and he's doing his thing, but just knowing he's for me if I need something, it means a lot."
After Ohio State games, the elder Robiskie would always call his son to offer advice, opinions, and critiques. That's one of the few times Robiskie didn't want to hear from his dad too much.
"If he starts leaving more than one [voicemail], they get critical," he explained. "If it's just one than I'm all right. When I start getting the two and three, it means he forgot something and he's going back to say something else."
Jarett Dillard (5-10, 180), Rice
If there's one player in this year's draft who fits the Patriots mold to a tee, it's Dillard.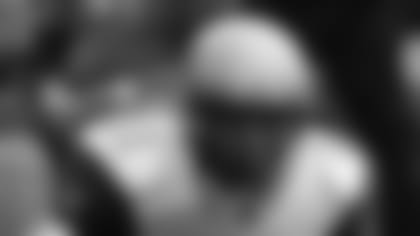 ]()The Owl's all-time leading receiver is not only a proven, productive player, he remains humble, knows his strengths and weaknesses, and is looking to do whatever's asked of him in the NFL.
When asked about his NCAA record for receiving touchdowns from a single quarterback (50 from Chase Clement; 60 total for his career), Dillard's response sounded like Belichick had crafted it for him.
"I'm not worried about what I've done in college. That's the past now. Now, I'm at a new stage," he insisted. "Sometimes, I did, but toward the end of the season – that's when I looked at stats. At some point I did take note that, 'Wow, I did score 60 touchdowns.' That's something to take note of, but I'm here now and that's behind me."
Dillard is determined to earn whatever role he's asked to play in the NFL.
"I see myself starting off in the slot, competing, and then I can probably see myself
later on down the line showing what I can do and eventually becoming an outside split end."
In addition to his athletic skills, there are intangibles Dillard offers that would certainly interest the Patriots. He listed them Friday.
"I feel the one tool that is missing from this whole [Combine] thing is the measure of the heart, how big the heart is. I bring teamwork. I like to be low key. I like being able to what I do, produce, and just be consistent. Eventually, I'll be recognized."
The Patriots are probably already taking notice.
Aaron Kelly (6-5, 193), Clemson
No need to speculate about New England's interest in this guy. Kelly confirmed that he has had some preliminary discussions with the Patriots.
He also mentioned Moss' name, along with Plaxico Burress, when asked which receivers he tries to emulate.
"Any of those tall receivers," he added.
Height isn't a problem for the 6-5 Kelly, but some scouts question his speed. The soft-spoken Kelly is hoping to make some noise and to put those concerns to rest by running a 4.4 40 during the Combine.
Until then, could he see himself lining up on the opposite side of Moss one day?
"Oh, I'd love to," he answered with a huge grin. "I'd sure see a lot of single coverage in that offense."
Juaquin Iglesias (6-1, 205), Oklahoma
This Sooner is another of the do-it-all receivers in this year's draft class.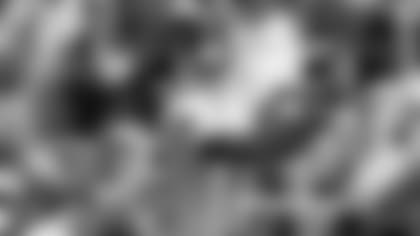 ]()Iglesias led Oklahoma in catches and receiving yards the past two seasons, scoring 10 times in '08. A gifted receiver, he also excels and enjoys playing special teams.
"All of the coaches talk about if you play special teams that's a bonus for you," he told reporters. "I can really do it all. I have experience at really all the positions - specials
teams, kickoff, punt, punt returner, and I think that's one of the things that's going to help me a lot."
It certainly will help him if he becomes a Patriot, as Belichick and his staff prefer multi-talented players like Iglesias. Another trait that could prove attractive to New England is Iglesias' passion for the game. He talked about that when answering a question about his ability to gain yards after the catch.
"I think that's the best part about the game to me, what you do when you have the ball in
your hands and not just trying to catch the ball. It just reminds you of backyard football
when you were a little kid and we used to play that game all the time."
Ramses Barden (6-6, 227), Cal Poly
Barden put himself on the NFL's radar screen when he torched the Wisconsin defense last season. Receivers of his size are rare, and if he can build off that impressive performance against big-time college competition, he'll have a bright NFL future.
Cal Poly ran receiver screens and short patterns with Barden, which the Patriots employ frequently in their offense. But Barden can also be a deep threat and a jump-ball beast in goal-line situations. Having a guy like Barden to bookend Moss would help spread opposing defenses out even more.
Sammie Stroughter (5-10, 180), Oregon State
A struggle with depression and a lacerated kidney were major speed bumps for Stroughter after an impressive redshirt freshman campaign, when he caught 74 passes for nearly 1,300 yards and scored three times on punt returns. He came back and eventually became a first-team All-Pac-10 player as a senior.
That kind of resilience could earn him points with teams like New England.
Brooks Foster (6-1, 204), North Carolina
This kid is just plain athletic.
As a freshman in 2005, he was a member of the Tar Heel basketball team that won the national title.
"I came in not knowing to expect," he said Friday. "I redshirted in football and was kind of disappointed about that, but I had the opportunity to walk onto the basketball team. It was a great experience."
His head football coach, Butch Davis, compared Foster to the Colts' Reggie Wayne, whom Davis coached in college as head coach of the Miami Hurricanes. Wayne has become Indy's go-to receiver, so if Foster develops into the kid of pro Wayne has, he'll be a steal in the late rounds.
SLEEPERS/ROOKIE FREE AGENTS
Greg Carr (6-6, 215), Florida State
That kind of size might be worth taking a chance on, even if it's a long-term project.
Brian Hartline (6-2, 186) Ohio State
Perhaps overshadowed in Columbus, Hartline could blossom in the right system.