The Patriots defense made major strides last season and was playing as well as any unit in the NFL as the regular season came to a close. One area of concern, though, is the defensive line. It's not that the Patriots don't have any talent up front, it's just that the team doesn't have a lot of depth there.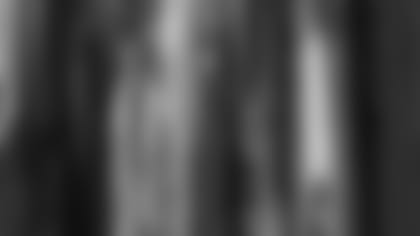 ]()
            Depending on what alignment Head Coach Bill Belichick opts to use, the projected starters are Willie McGinest and Brandon Mitchell at the ends and Chad Eaton and Henry Thomas at tackle.  

McGinest finally fought off his serious groin injuries of 1997 and '98 and broke through with a solid season last year. He returned to the form that made him a Pro Bowl performer in 1996, recording nine sacks and applying constant pressure on the quarterback all season.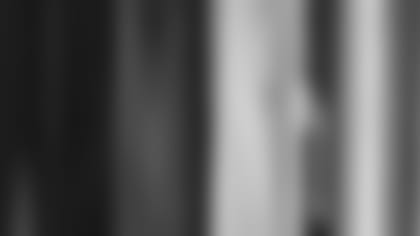 ]()
            Mitchell showed great promise in '98 before fracturing his foot and sitting out the remainder of the season. Last year he showed flashes of becoming a solid contributor, but failed to establish the consistency to be an impact player. Entering his fourth season with the team, the time is now for Mitchell to blossom into the talent he showed in becoming the Patriots second-round pick in 1997.  

On the inside, Eaton and Thomas both need to improve on their '99 performances. Belichick likes his defensive linemen to be primarily run-stoppers and Eaton in particular has shown the ability to do just that.
Third-year man Greg Spires backed up McGinest the last two years but his size (6-1, 255) could work against him with Belichick's penchant for bigger bodies up front. Garrett Johnson is an Eaton clone with a slightly smaller build. His strong play with Barcelona in NFL Europe could bode well for his future. Noel Scarlett, who joined Johnson on the Patriots practice squad last season, also enjoyed a strong season in Europe with the Scottish Claymores.
Draft picks David Nugent (sixth round), Jeff Marriott (fifth) and Casey Tisdale (seventh) all could figure into the Patriots plans. Nugent and Marriott are mammoth defensive tackles who played the two-gap system in college that Belichick uses. Reggie Grimes, Scott Pospisil and Maurice Anderson are all undrafted free agents facing long odds for a roster spot.
| | | | | |
| --- | --- | --- | --- | --- |
| Defensive ends (5) | Ht. | Wt. | Exp. | Notes |
| Willie McGinest | 6-5 | 270 | 7 | Remained healthy last season and was productive. |
| Brandon Mitchell | 6-3 | 285 | 4 | Crossroads season for soft-spoken Mitchell. |
| Greg Spires | 6-1 | 255 | 3 | Lack of size could put him in a battle for roster spot. |
| Casey Tisdale | 6-4 | 255 | R | Seventh-round pick has versatility to play up front or as a linebacker. |
| Scott Pospisil | 6-2 | 280 | R | Undersized DE out of Iowa. |
| | | | | |
| --- | --- | --- | --- | --- |
| Defensive tackles (8) | Ht. | Wt. | Exp. | Notes |
| Chad Eaton | 6-5 | 300 | 4 | Disappointing season last year after a strong '98. |
| Henry Thomas | 6-2 | 275 | 14 | Veteran can still get it done inside. |
| David Nugent | 6-4 | 300 | R | Sixth-round pick out of Purdue is a space-eater inside. |
| Jeff Marriott | 6-4 | 300 | R | Missouri product is in the Belichick mold. |
| Garrett Johnson | 6-3 | 295 | 1 | Similar in style to Eaton; could provide depth after solid season in Europe. |
| Noel Scarlett | 6-3 | 320 | 1 | Strong season in NFL Europe could bolster his chances. |
| Maurice Anderson | 6-3 | 280 | R | Undrafted free agent out of Virginia a longshot. |
| Reggie Grimes | 6-4 | 300 | R | Has the size Belichick looks for. |