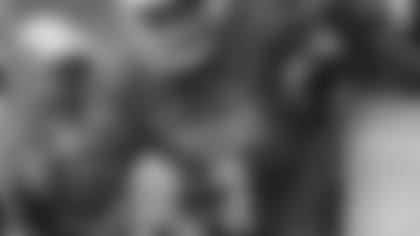 Limas Sweed, Texas– Sweed is the best overall receiver available this year in my opinion. He's a big receiver with deceptive speed. Sweed kind of reminds me ofMichael Irvinwith the way he uses his body to position himself against smaller defensive backs. Wrist surgery cut short Sweed's senior season but when healthy, he has the physical skills to be a productive No. 1 receiver in the NFL. The other thing I like about Sweed is he was productive despite playing with a mediocre quarterback at Texas inColt McCoy**. Sweed has never really played with a great passing quarterback and because of that, his college numbers won't blow you away. However, when I watch him on tape, I see a guy who should be much more productive in an NFL offense than he was at the collegiate level.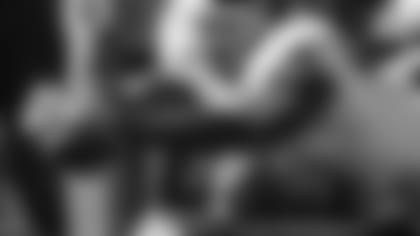 Devin Thomas, Michigan State** – Thomas has really been climbing up draft boards since the combine but anyone that saw him play in college isn't surprised. Thomas is a smooth receiver with soft hands and exceptional speed. The thing I like best about Thomas is he's elusive in the open field. He does the best job of any receiver in the draft when it comes to taking a short pass and turning into a long gain. The negative on Thomas is he really only played one full season at Michigan State but he did catch 79 passes for 1,260 yards and eight touchdowns in that one season. Thomas isn't as polished as Sweed but he may have more upside and that makes him an intriguing pick at the end of Round 1.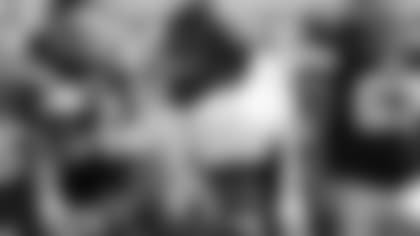 DeSean Jackson, Cal– I love Jackson as a player but I don't see him ever being more than a second or third receiver in the NFL because of his size. People will point toSteve SmithandSantana**Moss but those players are the exception rather than the rule. Jackson is one of the most dynamic return men in this draft, which also greatly adds to his value. He has tremendous speed and an unbelievable burst. Jackson would be a terror playing in the slot for a team like the Patriots, Colts or Cowboys, who already have two good receivers on the outside. That's what I think will ultimately determine Jackson's success in the NFL. If a team uses him right (slot receiver and return man) I think he will be dynamite. But if he goes to the wrong system and a team tries to turn him into the next Steve Smith, I think Jackson will struggle because he's not nearly as strong as Smith physically.
Earl Bennett, Vanderbilt** – I really like Bennett. In the last three seasons, Bennett has recorded 236 receptions, 2,852 yards and 20 touchdowns, despite playing with an erratic quarterback in 2006 and 2007. Bennett is fearless going across the middle and while he may not have sprinters speed, he has football speed. On tape, Bennett took a lot of poorly thrown passes over the middle and turned them into big gains. And that wasn't against inferior opponents it was against SEC defenses. Bennett is arguably the best route runner in this draft and he possesses excellent hands. People say he's not much of a big play threat but I would disagree. I would say he isn't a "deep threat" but Bennett does have the ability to make big plays because he's a good open field runner. Bennett can also return kicks and would be a steal if he were on the board in Round 3 or 4.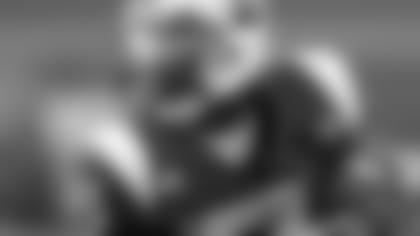 Harry Douglas, Louisville- Douglas does the two things Belichick values most from a receiver: get open and catch the football. He was Louisville's version ofWes Welker, always making big receptions when the team needed a first-down. Douglass is an excellent route runner who knows how to find the open spaces in a defense. His playing style is very similar to that ofTroy Brown**. Douglas doesn't have overwhelming size (5-11, 176) or speed (4.51), but he knows how to play the game of football. He will be a dangerous slot receiver at the pro level and a great selection for some team in the middle rounds of the draft.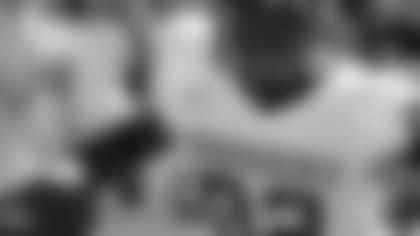 James Hardy, Indiana** – Hardy really has trouble with physical corners. In the games where he struggled at Indiana, it was against corners that beat him up at the line of scrimmage. Hardy is a big receiver but he doesn't always play up to his size, letting smaller corners get the best of him. Hardy was productive at Indiana and has the prototypical size and speed of an NFL receiver. However, he disappears at times and tends to sulk when things aren't going his way. In college, he was one of those guys who didn't make much of an impact if the ball wasn't coming his way early on in games. Hardy needs to get stronger and tougher (physically and mentally) to produce consistently at the NFL level.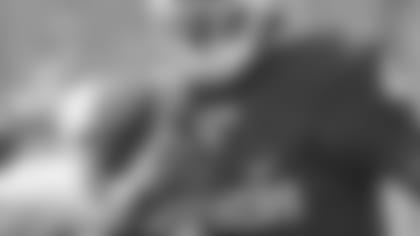 Malcolm Kelly, Oklahoma– Kelly is a decent player, I just don't think he's one of the elite receivers in this draft like other people do. Kelly had trouble separating from corners in college and that usually carries over to the NFL. There are also health concerns with both of Kelly's knees, which is never a good sign for a guy some people are touting as a first-round prospect. Kelly was a good college player but I see him struggling at the pro level because he lacks the speed and quickness to get off the line. When I see Kelly, I think ofDwayne JarrettandMike Williams** and that's not meant to be a compliment.
Bennett – I'm not sure how high the Pats will take a receiver but if Bennett is around on Day 2, New England could snag him with one of its two picks third-round picks. I think Bennett would represent tremendous value there and would be a great fit in this system.
Douglas – A player very similar to that of Welker and Brown. Douglas is a receiver who eats up defenses up over the middle. Douglas won't be a great fit in every system but with the Patriots he can work out of the slot and run those short crossing routes. Douglas is a very intelligent, reliable receiver who should have a long and productive NFL career.
Kevin Robinson, Utah State – Robinson is a late-round/undrafted free agent that I like. He's raw and needs some time to develop but Robinson possesses a lot of big-play ability. He can get deep but will also work over the middle. Robinson showed good hands on tape and he uses his body well to shield off defenders. Robinson adds value as a return man too and could be an intriguing pickup late in the draft.
Draft Extras
Click the link below to download our draft prospect database. You must have Adobe Acrobat installed to view the following PDF download.
Patriots.com has an archive of over 80 college highlight videos from the 2008 Draft class.