It's the last road game of the regular season and it's sure to be an exciting one. The Patriots will travel down to Pittsburgh to take on the Steelers before they tackle their divisional opponents in week 16 and 17. So Lifestyle wanted to give you a few ideas of places to go, restaurants to visit and some ticketing tips so that you fully enjoy your weekend in Pittsburgh.
If you're still on the hunt for tickets, the **NFL Ticket Exchange** has plenty of options available so you'll be able to catch the Patriots in action as they look to take the top seed in the conference as well as home field advantage in the playoffs.
Since this is game is in high demand, the Steelers have warned fans to be cautious of tickets they buy. They've advised fans to avoid purchasing tickets from scalpers since there is a high volume of counterfeit options on the market.
TO DO
When you get in to town, be sure to catch up with other Patriots fans on Saturday night at the Rivertowne North Shoreat 7:30 p.m. There is no charge to attend the night before tailgate near Heinz Field. Plus, if you're driving, you'll be able to find plenty of parking in lots beside the stadium or the nearby parking garage. Check out the Patriots Tailgate events page for more details.
While in town, there are plenty of sites to check out to get the full Pittsburgh experience. You'll want to add the Heinz History Center to your list of places to visit to see how some of the city's most famous residents have changed the world. The **Tradition of Innovation exhibit **starts at the Meadowcroft Rockshelter where archaeologists have found evidence of the earliest human settlement in North America then journeys through time to show those who toiled over steel in the region and more.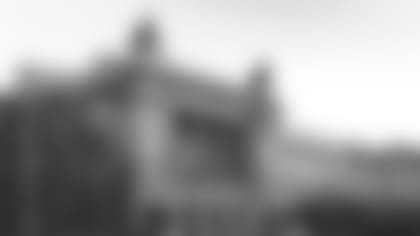 Make your way over to the Carnegie Museum of Natural History to catch theStrangest Things After Dark event on Friday night You'll use walkie talkies on a scavenger hunt throughout the museum or participate in the Stranger Things costume party beginning at 6 p.m. Be sure to bring your I.D.s because this is a 21 and over event.
TO EAT
Nowadays most major cities across the country are melting pots when it comes to their food cultures. You can count on finding almost every type of cuisine located around the world in Pittsburgh, where the food reflects its diversity. Head over to B52 Caféin the Lawrenceville to get your fill of Mediterranean inspired vegan meals. Grab a falafel salad or sandwich or just stop by for a mug of their hot cocoa made with house made almond milk.
On the other spectrum of things, stop byPork & Beans in downtown Pittsburgh. This Texas-inspired barbecue joint provides diners with choices of premium cuts of smoked meat that rotate daily. Order the pulled pork or brisket which comes with potato rolls, pickles, cilantro, onions and pickled red cabbage. If you're feeling up for it, take a bite out of the catfish sandwich that's garnished with American cheese, jalapeño tartar sauce and sweet and spicy apple slaw.
Steps away from Pork & Beans, stop by täkō to get your fill of, well tacos. You can go kind of the traditional route with the taco al pastor, but if you want to branch out a bit, order the Tako, which is made with fried Spanish octopus. It's different than what you would expect in a taco, but the mix of flavors will definitely satisfy your taste buds.
If you're looking for more things to do in Pittsburgh check out: