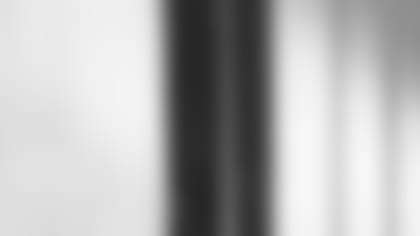 ]()
            More than 40 Patriots gathered in Belmont, Mass. to participate in the New England Patriots Charitable Foundation Annual Golf Tournament, the event that kicks off the team's mini-camp.  

The veterans at the Belmont Country Club were in good spirits and ready to get back to work after a tough 5-11 campaign last season. Memories of a losing season were still fresh on the minds of the players, and the high number of unfamiliar faces was a true indication of how the team has changed drastically.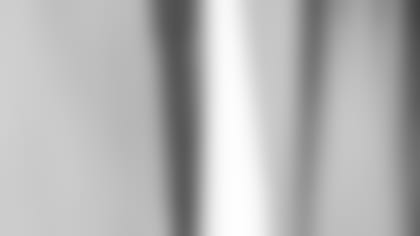 ]()
            "This upcoming season is a big question mark in my mind," linebacker Tedy Bruschi said. "We basically have a whole new team. The turnaround from last year and two years ago to now is incredible. All we can do is try to keep everyone in shape in mini-camp and between now through training camp, and we'll see from there."  

Even with the number of changes, the players believe a fresh start can make anything possible.
"I think with free agency and with people constantly moving, the whole makeup of the NFL is different," said Lawyer Milloy. "The Rams one year, then the Ravens last year. It's like each year everyone is like, 'Damn, who would've thought?' There are no perennial powerhouses anymore. Having that in mind and knowing the moves we've made in the offseason, I think why not us?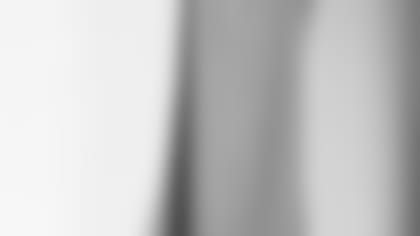 ]()
            "I think we need to focus on the nucleus that we have maintained. With free agency it is hard to keep a team together for so many years, but those are the facts. Veterans like Tedy and myself have to be focused on making sure the new guys coming in feel at home. This is a business that is all about football and all about winning games."  

It will take time before the Patriots know if they have a winning team, but this week will provide a first indication. New England will have two practices a day on Tuesday and Wednesday, and then a single workout on Thursday. After that the veterans will be on their own until the start of training camp, and the rookies will stay around for some extra work. Patriots.com will have updates for each practice throughout the week.
Teammates offer support for Glenn
Among those not at the golf event was wide receiver Terry Glenn, who has been excused from the mini-camp by Head Coach Bill Belichick. Glenn's teammates did not want to comment on his situation, but it was clear the team hopes everything works out for the best.
"I don't know much about the situation," Drew Bledsoe said. "I left Terry a message a little while ago just to let him know I was thinking about him and that I am still in his corner. Outside of that, I don't know much about the situation. If you have turmoil going on in your life and you don't have the ability to completely focus on the task at hand, then it is going to hamper your production. I know that is important to me when I get ready for a season. I need to get away for a while so I have the focus and energy I need to give the season what it deserves. That is important not only for myself, but for other players too."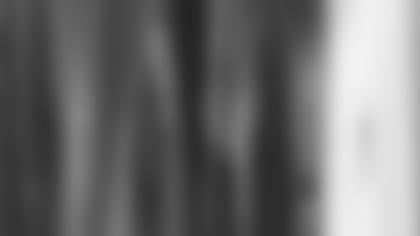 ]()
            Bruschi was secure with the decision by Belichick to excuse Glenn, saying it was an "executive decision" and that he trusted all decisions by the coach.  

"I can understand with Terry coming here this week that he would have a lot of distractions on his mind," Bruschi said. "I don't know that he would be incredibly in tune to football 100 percent. I'm sure that Coach Belichick understood that also. That's why he made the decision to let him bypass the camp. Right now I think it's going to be good for Terry. For him to get the situation squared away for himself, that is more good to us than having him come out right now."
Bledsoe added that Glenn's absence is not an indication to him on the receiver's future with the team.
"That is the way I will approach things, that Terry will be here and he will continue to be my guy," Bledsoe said. "That's the way I am anticipating things will happen. I know Terry fairly well and I think we work together well. I feel comfortable throwing to him all the time. Obviously it would be a benefit to be able to get together and work together."
Forgive new guard Mike Compton if he had jitters teeing up at the first hole at Belmont Country Club. Among the members of Compton's foursome was none other than Patriots Owner Robert Kraft. Bledsoe played in the foursome just behind Kraft and Compton… Backup quarterback Tom Brady is apparently taking after Bledsoe's grooming habits, showed up at the event with long hair coming out from under his baseball cap. His cap was also a source of change. After arriving a year ago for his rookie season in a Yankees cap as homage to college teammate Drew Henson, Brady this time donned a new Red Sox lid, claiming that he has converted during the offseason... Andy Katzenmoyer said he received medical clearance for full contact activity three-four weeks ago and that he is all set to go for both mini-camp and training camp.