FOXBOROUGH, Mass. – Just like so many rules, New Year's resolutions are all too often made only to be broken. But the holiday is upon us once more, so, in the spirit of its tradition, we figured why not come up with a handful for the Patriots organization.
In one of the more memorable and perhaps awkwardly timed exchanges of this past year between the media and New England's head coach, a reporter asked Bill Belichick (right after the Bills defeated the Patriots at Gillette Stadium in Week 16) if he had any resolutions for 2022. "Yeah, no, not right now," he politely declined. "Maybe next week."
We won't hold him to it. He's got a lot on his plate at the moment. But what follows isn't meant to presume we know what's inside the heads of New England's players, coaches, and staff. It's just for fun – a semi-serious examination of where the current team could improve once this 2021 season concludes and as we venture into 2022. Here's to a much better year ahead for all of us.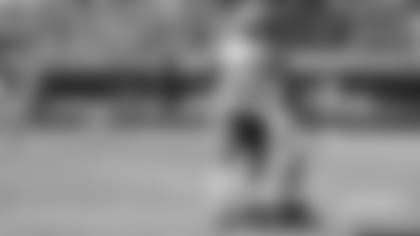 Address the J.C. Jackson question
After trading away Stephon Gilmore in October, the Patriots have seen Jackson emerge as a bona fide No. 1 cornerback, as evidenced by his continued playmaking prowess and first Pro Bowl selection. Good timing for Jackson, as his contract comes to an end. For the Patriots, though, it could be seismic, given all the potential turnover this team could experience on the defensive side of the ball this coming offseason.
Top-flight cornerbacks are great to have, and not all that easy to find. Can the Patriots afford to keep Jackson, either by assigning him their franchise tag or offering him a new, long-term deal? The more appropriate question might be, can the team afford not to?
This is likely to be the most pressing issue New England must address in the coming weeks and months.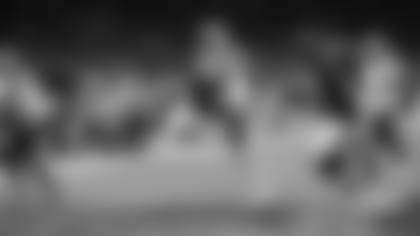 Get Agholor, Smith more involved
New England's two highest-priced 2021 offensive free agents haven't been quite as active in games this season as many of us might have expected, given the cash they received. Certainly, both players have helped upgrade the receiver and tight end positions, respectively, even if their statistical production leaves much to be desired.
Perhaps having a full year's experience in the Patriots system will lead to more results in 2022, but the coaching staff might look to find other ways to incorporate Agholor and Smith into the game plans.
Stay focused on the future
Let's face it, even with more football to be played in the 2021 season, the Patriots can already consider it a more successful campaign than 2020, when New England only won seven games. A return to the postseason after only a year off would just be icing on the cake.
The club spent an unusually high (for them) amount of money in free agency this past spring, and most of those investments have borne immediate fruit. Three of the top four 2021 Patriots draft choices – QB Mac Jones, D-lineman Christian Barmore, and RB Rhamondre Stevenson – have contributed mightily to the team's wins and appear to have bright futures here in Foxborough.
This is a promising core of rookies and young veteran free agents around whom the coaching staff can continue to build.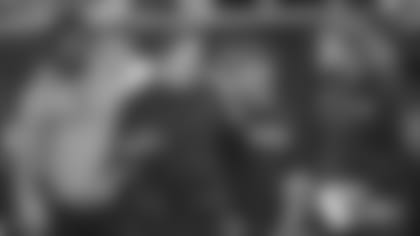 Name a defensive coordinator
The last person to hold this title in Foxborough was Matt Patricia, who's now back with the organization (albeit in a different capacity) after leaving for the Detroit Lions head coaching job following the 2017 season. Ever since, the defensive coordinator position has been vacant, at least in a nominal sense.
On offense, there's no question that Josh McDaniels oversees that operation, but who's in charge on defense? Surely, those in Patriots football operations know who's running the D on a weekly basis, but from an outsider's perspective, it would be nice to know who should be held accountable for the unit's performance, good or bad, even if that person is only perceived as a figurehead.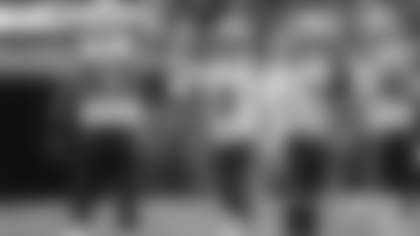 Where would this team have been the past couple years without Nick Folk's right leg. The kicker has been responsible for more than his share of points, enjoying one of the most productive periods as a pro. The Patriots have been fortunate to go from Adam Vinatieri to Stephen Gostkowski and now Folk at the kicker position, but his contract is up at the end of 2021. Do they bring him back and hope his career renaissance continues, or develop a new, younger player like Quinn Nordin?
And what of the punting unit, which has surrendered three blocked kicks this season? Jake Bailey is an All-Pro caliber player with many good years still ahead of him, so, the Patriots need to get back to giving him the protection he needs to do his job at the highest level.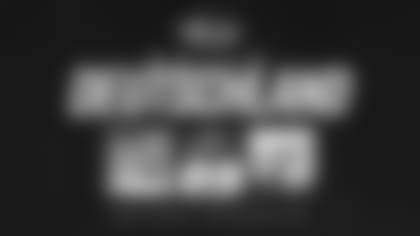 For the past several years, the Patriots have aggressively been courting NFL fans in Germany with several initiatives, including social media, broadcasting, and fan club promotional events. Now that New England has a league-certified HMA agreement (home market area) in Germany, along with a handful of other clubs, the Patriots can do even more to make that European nation feel like the six-time Super Bowl Champs its home team. Sure, they'll have competition now from Buccaneers, Chiefs, and Panthers, but the Patriots already have a considerable head start in this regard. New England has a great opportunity to take advantage of its existing grassroots fan base and cultivate it even further.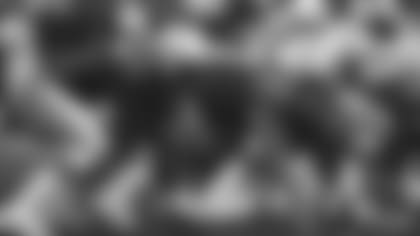 No, I'm not talking about getting angry, but it does make my blood boil a bit that New England hasn't had a red uniform option in, what, a decade??? Whether it's a red version of the current jersey or an all-out throwback to the '85 Super Bowl season, there needs to be a red alternate in the mix. And while we're at it, can we get an extra pair of game pants or two? Picture this: white road jerseys with red pants, just like the good ol' days of Pat Patriot. Or even white pants for the home blues … but I digress. First things first: let's get a red jersey back in the mix. It's long overdue.
To the year that was, and that which is to come. Happy New Year. ~ ES