Two weeks ago New England posted an upset victory at home against Indianapolis. This week the Patriots have to travel to the Colts home with Week Six fresh on the minds of both teams.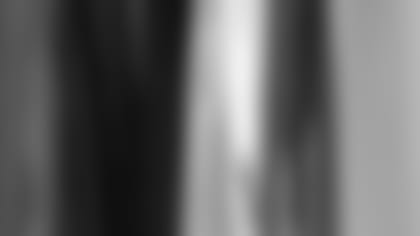 ]()
            Though neither team gains an advantage from the quick rematch, Head Coach Bill Belichick said it helps players and coaches review when they face the same team twice in such a short span. However, the Patriots have plenty of adjustments to make, as Belichick said Indianapolis showed some different things last week in its win over Seattle.  

"Playing a team two weeks apart is a bit of an unusual situation," Belichick said. "In this case, the Colts kind of changed their approach to the game last week in Seattle. We thought they made a much stronger commitment to running the ball, and obviously they had quite a bit of success. They probably played their best game of the year against Seattle. They are still the team to beat in this division."
Against the Seahawks, Edgerrin James ran for 219 yards and three touchdowns. In Week Six against New England, he was contained by the Patriots defense to just 75 yards.
"You always want to do well, but I don't think anybody who watched the game or saw any tapes of it would say that we shut them down. They moved the ball," Belichick said. "We have to try to keep the points down against the Colts. That's all you can do. I don't think you can totally shut them down."
Though it is unusual to see a team twice in a three week span, the Patriots have twice faced such a scenario during the regular season since 1994. In 1998, New England lost to Buffalo 13-10 in Week 11, but then rebounded to win 25-21 at home in Week 13. Back in 1994, New England beat the Colts 12-10 in Week 13 and 28-13 in Week 15.
In 1997, the Patriots actually faced the Miami Dolphins in consecutive weeks. They won the first game 14-12 in Miami to close the regular season. The second meeting was a Wild Card game, which New England won 17-3 at Foxboro Stadium.
Turf will make James tougher
The Patriots certainly did a solid job of containing James in the first game, as the back managed just 75 yards rushing.
However, James is a dangerous threat at any time. This is especially true for games on a turf surface, as will be the case for Sunday's game at the RCA Dome. James showed last week how tough he can be on turf when he ran for more than 200 yards against Seattle.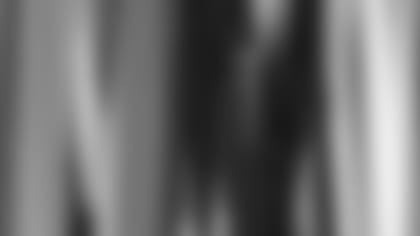 ]()
            "People make their cuts better on turf. The game is a lot faster on turf, and runners can get outside a lot faster," linebacker Andy Katzenmoyer. "You take any back and they become better just because their footing is better. On turf, runners are able to make cutbacks easier. It just creates a tough challenge for a defense to try and stop a great back like James."  

In four games on turf, James is averaging 114.75 yards per game. However, he also ran for 124 yards against Kansas City on the grass surface of Arrowhead Stadium.
Morey, Johnson brought back
Sean Morey and Olrick Johnson have both been re-signed to the Patriots practice squad.
Morey, who was released at the end of training camp, is returning as a new project for the Patriots. Originally drafted as a wide receiver out of Brown University, Morey will be spending time working as a defensive back for New England.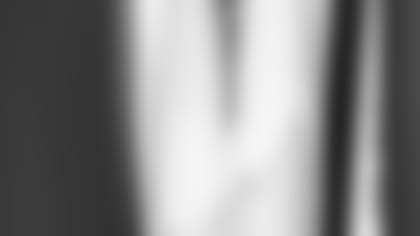 ]()
            "He may have a chance to provide us with a little bit of depth, and we can use his versatility. He's a smart kid and he's got some quickness," Belichick said. "When you watch him hold up guys on the punt return team, there are some defensive skills there. In talking to a couple of the coaches who were here last year, like [defensive backs assistant] DeWayne Walker and [wide receivers coach] Ivan Fears, he did some [practicing at defensive back], and he did a decent job of it for someone without a lot of practice."  

Belichick said Morey obviously has some learning to do, but his athleticism could help down the road.
"I don't have any illusions of him starting at cornerback next week. But a guy who could be used in the kicking game, be one of your extra defensive backs and be one of your extra receivers could give you some depth on your team. That's an opportunity for a guy to establish a role for himself," Belichick said. "A lot of receivers aren't involved in the kicking game, and that is kind of his strength. He has a good attitude and he works hard. We said at the end of the preseason that if we could have kept more guys, he would have been one of the guys we would have kept. He's a guy we want to try and spend a little more time with."
Johnson to the practice squad. Johnson, who began the season on the practice squad, was released from the 53-man roster prior to Sunday's loss to the New York Jets. To make room for the practice squad additions, the Patriots released defensive back Andre' Dixon.
Eaton doubtful, Mitchell questionable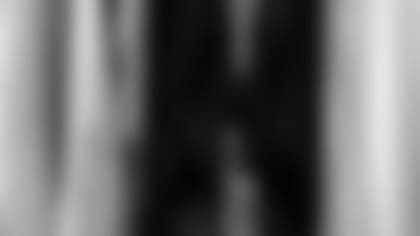 ]()
            Belichick did not give a definite answer, but it sounded like defensive lineman Chad Eaton would not play against the Colts. The coach said he didn't think Eaton could play Wednesday if he had to. However, Eaton, who is listed as doubtful on the injury list, was putting pads on in the locker room.  

Fellow defensive lineman Brandon Mitchell, who also missed the loss to the Jets, was listed as questionable for the second straight week. Belichick said Mitchell's leg injury had improved since last week, but the team wouldn't really know his status until after practice on Wednesday.
"We really won't know until we go out today and loosen up and go through warm-ups," Belichick said. "He hasn't done too much since Friday other than to lift weights and get treatment."
For Indianapolis, wide receiver Chad Plummer (foot); defensive back Tyrone Poole (finger); linebacker Ratcliff Thomas (foot); and defensive end Bernard Whittington (groin) were all listed as doubtful.
Wide receiver Marvin Harrison (ankle); running back Kevin McDougal (knee); linebacker Mike Peterson (back); and offensive lineman Jeff Saturday (finger) are all probable for the game.
Armstrong feeling better physically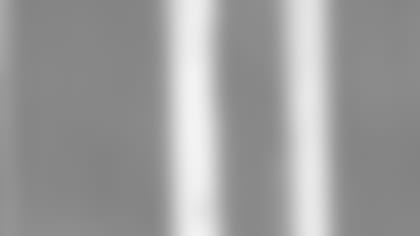 ]()
            Veteran tackle Bruce Armstrong played the final eight games of last season on a badly injured knee. He had off-season surgery, and the Patriots knew he wasn't fully recovered when they re-signed him. However, other injuries on the line forced Armstrong to rush back.  

Because of that, Armstrong has not dominated the line in the manner he did for the first 12 ½ seasons of his career. Despite the struggles against the Jets, Armstrong is not using the knee as an excuse.
"One of the things that I said from the beginning is that you deal with what you have and the season doesn't stop to let you heal," Armstrong said. "I do feel better and better every week, and it's one of those things where I know what's going on. When we win and everybody plays well, everybody is happy. When you lose everybody is looking for a reason. We lost because the team didn't play as well as we are capable of."
Rucci, Klemm making decision tough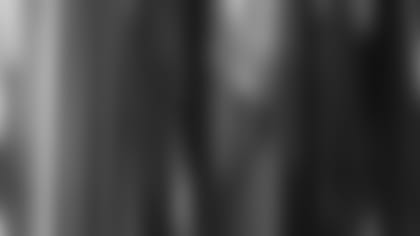 ]()
            Veteran guard Todd Rucci and rookie tackle Adrian Klemm are both making considerable progress since joining the team in practice last week.  

The Patriots still have a couple weeks before they have to decide whether to activate either of the linemen, and Belichick said the decision will be a hard one to make.
"I think they are both definitely further along than they were last week," Belichick said. "Those guys have done a lot of pre-football training. Last week was the first time they've really had a chance to play football.
"I think Todd is a little ahead of Adrian right now because of his experience and what he has done on this team and in this league. But both guys are definitely closing the gap from where they were last week. Are they making the decision harder? Yes, because they are both definitely showing some positive signs."
In order to activate either Rucci or Klemm, the Patriots would have to drop someone from their 53-man roster…Drew Bledsoe is 6 yards shy of his best single-season career rushing total of 101 yards, which he established last season.. The total distance of Lee Johnson's career punts is 26.9 miles, which is 7/10 of a mile loner than the Boston Marathon.