The Patriots added a pair of Bears this past week, with the trade for TE Martellus Bennett and signing free agent linebacker Shea McClellin. The latter was in Orange County, California working out when he was informed of the transaction, and less than two days later, McClellin made his first visit to his new home on the East Coast.
"Of all the 32 teams, I thought the Patriots would be the best fit for me," McClellin, a self-described "quiet guy who leads by example," told patriots.com. "I'm excited to find out what the 'Patriot Way' is. I'm sure it's a blue-collar mentality, chip on the shoulder, just go out, compete, and work hard. That's what I've done my whole life.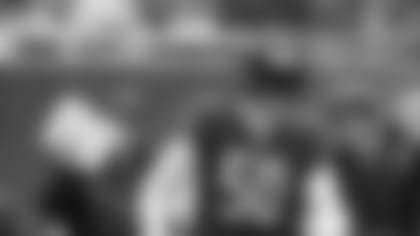 "I'm excited, most importantly, just to get a fresh start. For me, mentally, that's the biggest thing. It's a great organization."
The 6-3, 245-pound inside linebacker maintains he's more comfortable at his current position after being a defensive end and outside 'backer in his first couple of seasons with Chicago, who drafted him with the 19th overall pick in 2012. But he's quick to add that his experience at those various positions gives him valuable versatility - a quality the Patriots covet in all their players.
"I do a little bit of everything. One of my biggest assets is versatility. Throw me around and wherever my strengths are, they're going to put me in those positions to make plays."
In the meantime, McClellin says he's anxious to get settled in a town known for its deep Irish roots.
"I've been to Boston before and it's a great city. I love this city. This area's awesome. I can't wait to see more of it. It will be nice to get up here and learn the playbook, get acclimated in here with these coaches and players. So, I'm excited."