Randy Pierce faces the challenges of an unknown neurological disorder and a complete loss of eye sight on a daily basis. The debilitating disease will sporadically resurface, often inflicting further nerve damage and affecting additional day-to-day tasks and movements, but on any given autumn Sunday, Pierce's New England Patriots guide the way. 
The 24-by-24-foot fan cave inside the Nashua, N.H. native's home is complete with loads of Patriots paraphernalia including blankets, pillows, framed jerseys, photographs and Tedy Bruschi light switches. He's been a season ticket member for nearly three decades and can regularly be spotted on game days in Foxborough decked head-to-toe in team gear to complement his boldly-painted face and Pat Patriot tattoo. 
Pierce's fierce dedication to his beloved Patriots in the face of his illness is why he was selected by Bud Light as his club's Bud Light Super Fan for the 2016 season.  The NFL – for the past 97 years – has celebrated its great players and coaches, but Bud Light is in the business of celebrating great fans – fans like Randy Pierce.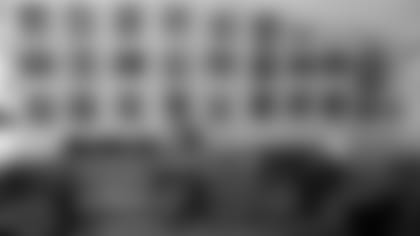 To Pierce himself, he's just a loyal supporter who's been in the right place at the right time. Others will call him a super fan. 
"I'm proud to stand with so many great fans and I don't necessarily think anything beyond fortunate circumstances sets me apart," Pierce said. "I have some untypical circumstances for certain, but the real truth is I'd rather [just join others] in sharing and celebrating our passion for the Patriots." 
Pierce's super fandom began in 1976 when he was just 10 years old – the same year the United States was celebrating its bicentennial.
"The New England Patriots had an exciting [11-3] team and I was captivated by the patriotic enthusiasm of the times," he recalled. 
Year by year, Pierce continued to add to the enthusiastic ensemble he'd don when attending home games. 
"Once I added the Patriots' flag cape to [the outfit], the patriotic persona developed," he said.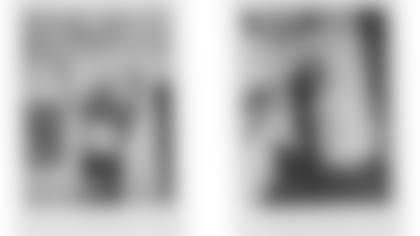 In 1996, Pierce created his own Patriots fan website in an effort to bring more frenzied followers together worldwide. Five years later, during the same season New England captured its first Super Bowl championship in franchise history, the Patriots organization dubbed him its 2001 Fan of the Year. 
"Any fan's crowning moment is likely to be their team's first Super Bowl victory, but to have it be the same year your team selected to honor you as their fan is simply a ludicrous and fantastic dream come true," Pierce said.
Of all the countless memorabilia items he proudly displays throughout his home, Pierce cherishes his Super Bowl XXXVI replica ring the most. However, it was witnessing the victory live, not the ring that came after it, that he holds even higher above the rest. 
"No moment will ever replace the magic of my front row, balcony seat in New Orleans for that February 3, 2002 evening," Pierce recalled. "The score was tied 17-17 and we were against "The Greatest Show on Turf" which everyone thought was unbeatable…The pigskin flew and immediately my friend Jose shouted to my blind eyes, 'Good! Good-good-good-good-good-good! It's good!' The next moment I was drowning in the noise and jubilance. Confetti was flying and my team was hoisting the Lombardi trophy."
Although that memory sets itself apart from others, Pierce has collected hundreds of stories over the course of his years spent as a Pats fan. He said those highlights often occupy the topics of conversation at pregame tailgates. 
When the team is on the road, Pierce gathers friends and family around the big-screen television inside his fan cave for a full-day experience. He notes cooking, setting up, celebrating, viewing, reviewing plays and sharing analysis as components of the weekly process, but the most important items on the checklist are simply bringing people together and supporting the red, white and blue; disabilities, impairments and hardships aside, if only just for a few hours.
"The more we get everyone interacting and appreciating the sport and team, the happier I am," Pierce said. "The reality for me is that this team always emphasizes the power of working as a team and putting in the hard work to get the results necessary to succeed. I hope that becomes a model for all of us."