…Great start to the day for RB Dion Lewis, who continued to impress with his quick juke moves between the tackles. While the starting o-line of Sebastian Vollmer, rookie Shaq Mason, rookie David Andrews, Josh Kline, and Cameron Fleming did a good job blocking, it was Lewis' elusiveness and darting moves that really keyed New England rushing game in the early going. His first three carries gained 9, 8, and 8 yards respectively. More on him and the patchwork o-line later.
…I'll give Lewis the benefit of the doubt on the gimme-touchdown that he dropped on the opening drive. He was looking back for the ball in a position where his eyes could have been blinded by the sun. Still, he seemed to locate the ball at the end and just held his hands too close to his body. The ball bounced off them, hit his chest, and then out in front of him just a bit too far for him to collect it. Now, the more impressive aspect of this play was how Lewis got himself so wide open. He was the flanker to the right for QB Tom Brady and was covered – 10 yards deep – by LB Perry Riley Jr. The defender was playing inside position on Lewis to prevent him from cutting inside. Lewis recognized this and faked like he was going inside on a post pattern, but then cut back outside and up the sideline. His speed was just too much for Riley, who was at least five yards away from Lewis in pursuit. Lewis appeared to outrun Brady's pass by just a half-step, which also contributed to his having his arms too close to his body.
…WR Julian Edelman got New England on the scoreboard first with a touchdown catch-and-run down in the Redskins' red zone. Prior to the snap, Edelman was in the backfield to Brady's right in the shotgun. The QB called out "green dog," which is a universal football code word for a particular type of blitz that's seen in man-to-man coverage. Edelman then motioned out of the backfield to the left and ran a flat route to that side at the snap. WR Brandon LaFell, the flanker to that side, did a great job running his crossing route in such a way that his defender, CB Bashaud Breeland, wound up essentially running a pick on his own teammate who was covering Edelman, CB Will Blackmon. This gave Edelman about a five-yard cushion after he caught the short pass from Brady and wheeled around toward the goal line. Edelman then stutter-stepped to freeze Blackmon, then ran straight for the goal line. Blackmon wrapped him up around the 1-yard line, but Edelman's momentum carried him over for the score.
…After the score, which happened one play after Edelman took a tremendous helmet-to-helmet shot from LB Keenan Robinson, Edelman was evaluated on the sideline by the team's medical staff. It appeared as if they were assessing whether Edelman had sustained a concussion from that blow. Apparently, they determined he hadn't, because Edelman remained in the game.
…Love the on-side kick call just after the touchdown. While K Stephen Gostkowski's short hop went directly toward a Redskins player, WR Ryan Grant, he was fortunate that the Grant mishandled it, allowing LB Jonathan Freeny to recover for New England. Wasn't Gostkowski's best effort, but to be fair, he was approaching the ball as if he were going to kick deep. He wasn't set up for a traditional on-side attempt, so, his technique for striking the ball was different than it would be had he been trying for an obvious short kick, and not a fake. Regardless, he was lucky to have the ball bounce off Grant.
…Nice job by Blackmon on the ensuing Patriots possession to get the ball back for his team. Blackmon (a Rhode Island native, by the way) started out shadowing WR Danny Amendola, who was motioning from right to left (a sign of man coverage), but at the snap, as Amendola stayed to the left, Blackmon passed him off to a teammate and went with Edelman, who was running a shallow cross. Edelman made the catch over the middle, but Blackmon wrapped him up and muscled the ball loose. A fortunate bounce put the ball right in Blackmon's hands as he hit the ground. Edelman did his part, putting two arms around the ball, but Blackmon just did a better job of using his strength and technique to strip the football.
…CB Logan Ryan was very fortunate to come down with his latest interception, because the pass should have been a big gain for Skins WR Pierre Garçon. Ryan was playing five yards off his man at the line of scrimmage and using outside technique to keep him from going deep down the sideline. Garçon took advantage of this by running a shallow post and was wide open for QB Kirk Cousins, who delivered a precise pass. Garçon, however, let the ball go through his hands and ricochet off his facemask, going straight up in the air. Ryan closed on the ball as Garçon lost it in the air and made the easy INT.  Soft coverage turned into a turnover for New England thanks to an error by the receiver.
…Lewis had a fantastic blitz pickup on the ensuing drive by New England. He was in the shotgun with Brady and stepping in front of the QB just as Robinson, the LB, was blitzing up the middle. Lewis stuck Robinson right in the chest and under the chin to halt him in his tracks. This gave Brady the time to fire a completion to Amendola for a 1st down.
…On RB LeGarrette Blount's touchdown run a few plays later, second-year o-lineman Bryan Stork, in his 2015 debut, came onto the game at center. The Patriots were in a jumbo package from the Skins' 5-yard line, with tight splits and eight men on and just off the line of scrimmage in three-point stances. Mason reported eligible to line up as fullback for Blount. Andrews, the center all season in Stork's stead (while he recovered from a concussion) slid over to right guard for this one play, while Kline moved to left guard for Mason. All three tight ends were in the game – Rob Gronkowski, Scott Chandler, and Michael Williams. At the snap, Mason, Brady and Blount went to the left, and Mason delivered a key block. Vollmer and Gronk sealed off the left side, while Kline and Stork created another seal to the right. Riley shot into the hole where Blount was running, but tripped as he got there. This allowed Blount to continue through the alley and shake free from a diving effort by Robinson. Blount stayed on his feet and walked into the end zone. Excellent job blocking up front by the o-line and Gronk, but the Skins' linebackers should have made the play because they were in the right position to do so.
…Brady's first true interception of the year (his other one against Indy was a result of Edelman's mishandling of a perfect pass) was all on him. Brady was once again looking for Edelman on a short curl route, but he didn't see Robinson dropping back into coverage and stepping in front of the intended receiver. A rare mistake by the QB.
SECOND QUARTER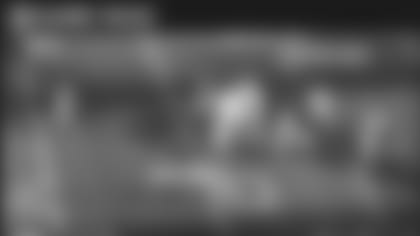 …DE Chandler Jones registered perhaps his easiest sack of the season at the start of this quarter. Coming on 3rd-and-7 from NE's 32, Jones rushed from the left defensive end spot – to the offense's right. Normally, we see Jones coming from the other side and taking on the opponent's left tackle. This time, Jones just ran right past Washington's right tackle, Morgan Moses. It was almost stunning to see how late in reacting Moses was at the snap. It looked as if he was frozen for a second, before realizing his center had snapped the ball. That gave Jones an enormous head-start and left Moses flat-footed trying to recover. Jones just looped around and brought Cousins down from behind.
…Next play, Ryan made a nice defensive play to knock down Cousins' 4th-down pass to Garçon. The receiver had better position on the play, almost boxing out Ryan, but the cornerback reached around from over the top of Garçon to swat the ball as it arrived. Ryan looked immediately toward the officiating crew to see if they were going to flag him, which is often what happens on such plays. Thankfully for him, no penalty was assessed. And that's how such plays should be. Yes, Ryan had his hands on Garçon before the ball arrived, but that in no way prevented the receiver from making the catch.
…More credit to the o-line and tight ends for their run-blocking going into the second quarter. This time, it was Blount carving up the Redskins defense for 6, 10, 6, and 14 yards, thanks to absolutely beautiful wham blocking by the tight ends and coordinated traps by the o-line.
…Somewhere during New England's lone possession of the second quarter (I'm not counting the kneel-down at the end of the half), Vollmer sustained a head injury, which is usually a euphemism for a concussion. It looked like it might have happened one a 1-yard run by Blount with about 10 minutes to go, or on the very next play. On the run, Vollmer was engaged with a Redskins defender when Robinson, the LB, came flying in and made helmet-to-helmet contact with Vollmer, knocking him back a few yards. Vollmer immediately reached for the ear hole in his helmet, but remained in the game. Next play was a pass, and Vollmer dove with his head at the legs of his defender. Again, he stayed in for the remainder of the drive (four more plays), but was not seen thereafter.  Remains to be seen how long he'll be out of commission, but the Patriots can't afford to lose any more offensive linemen, especially their best one in Vollmer.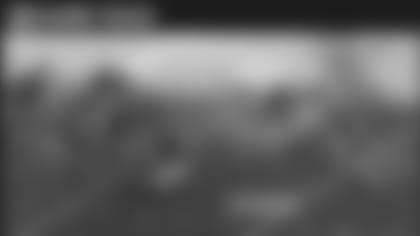 …DT Alan Branch may have had his strongest game so far as a Patriot. He was stout most of the day against the run, and one of his best plays came on a four-yard loss by RB Matt Jones. Branch sliced at an angle through the A-gap, and while he himself didn't make the tackle, he forced Jones to slow down almost to a stop, which allowed DE Rob Ninkovich to swoop in and complete the play.  
THIRD QUARTER
…Branch helped out Ninko at the start of the second half as well. On 3rd-and-2 from the NE 42, Branch was lined up over the center and at the snap, he penetrated to his left with a nice rip move underneath the center, Josh LeRibeus. Branch plowed  through LeRibeus' block attempt and met Jones again in the backfield just as the ball carrier took the handoff. Branch swiped at the ball and jarred it loose. Ninko was Johnny-on-the-spot as he was left uncovered by Washington and just fell on the loose ball.
…Stork, who came in at right tackle in the second half, did an impressive job in his first outing at that position. Ditto for Cam Fleming, who moved over to the left side to replace Vollmer. For the most part, both players looked good in both pass protection and run blocking. Stork seemed to have at least one missed assignment early in the third on a 3rd-and-goal from the Washington 1. He might have thought he had help from one of the three tight ends lined up to his right, so, at the snap, he blocked down into the second level of the defense, leaving DE Stephen Paea free to rush into the backfield and bring down Blount for a two-yard loss. It looked like Stork should have stayed put and blocked Paea, but aside from that miscue, Stork did a fine job at right tackle. Fleming, in his first action as Brady's blind-side protector, also looked good against an admittedly inferior Redskins front.
...Also liked what I saw mostly from Jonathan Freeny, who saw extended action at linebacker with Jamie Collins inactive because of an illness. Freeny was very active in run support and just showing up around the ball all afternoon. He's getting better and more comfortable with each game.
…A *Boston Globe *report this Monday afternoon confirmed what many observers had feared, that Lewis is now out for the season with a torn ACL in his left knee. The play on which Lewis sustained the injury was a screen pass, well-executed by the Patriots, during which Lewis made a hard cut to avoid an oncoming Redskins defender. In so doing, Lewis' left knee buckled under him and he immediately clutched the joint as he was falling to the ground. Just an awful stroke of bad luck for the player and the team.
FOURTH QUARTER
…Not sure what referee Terry McAulay's crew saw when they flagged Gronkowski for holding on an Edelman end-around in the early fourth. There was nothing the tight end did to warrant the penalty.
…Riley was victimized again, this time by Brandon Bolden, for a touchdown that looked very similar to the one Lewis dropped on the opening drive. This time, Riley was a couple yards closer to the line of scrimmage than he was earlier against Lewis, but it didn't matter. Bolden put a quick inside move on him before sprinting up and past him down the sideline on a simple go-route. A safety came over to try to help out, but not quickly enough. Bolden's speed was too much as he separated from Riley and made the easy catch for the score.
…What a difference a couple of weeks has made for LaFell. After a disastrous debut against the Jets, when he dropped a half-dozen passes, the veteran has shaken off the rust and looks like the clutch playmaker he was a year ago when he first arrived in Foxborough. LaFell had a good day getting open and catching the ball, with more than 100 yards on 5 grabs, half of those coming on one big play, but overall, LaFell's looking sharp once again.