More team-building news to report for the Patriots.
Not to be forgotten in a flurry of activity this week, New England is said to have signed free agent linebacker Shea McClellin (formerly of Chicago) to a three-year pact, according to ESPN. That news came late Wednesday after the club traded for another Bears player, former Pro Bowl tight end Martellus Bennett.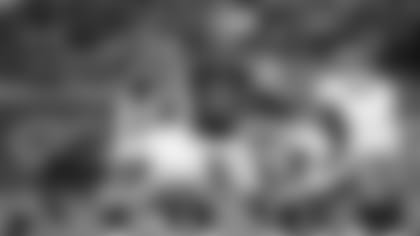 McClellin was Chicago's first-round choice (19th overall) out of Boise State in 2012, but at 6-3, 245, he had a difficult time finding a full-time position in the Bears defense. They tried him both at defensive end, then outside linebacker before moving him this past year to inside 'backer. He missed a few games midseason with a sprained knee, then late in the year sustained a concussion that limited his availability.
Given his somewhat surprisingly high draft status, McClellin's production for Chicago was viewed by many as an underachievement, which would explain why the Bears declined to exercise the fifth-year option on his contract. Now that he seems to have found a spot at inside linebacker, however, he would seem to be an ideal fit for New England, which is looking to fill the void left by retired co-captain Jerod Mayo.
The 26-year-old McClellin clearly has room to grow into that position here in New England, seeing how he has very little experience there and the Patriots felt comfortable signing him to a deal of such length (assuming he lives up to the potential and can fulfill the contract).