The Patriots have another reunion on their hands, signing two-time Super Bowl champion Trey Flowers following a successful workout earlier this week, according to multiple reports.
The former fourth-round draft selection by New England in the 2015 NFL Draft spent last season with the Miami Dolphins, where he appeared in four games in the first half of the 2022 season. However, Flowers, who has only played in 18 of a possible 50 games over the last three seasons, landed on injured reserve due to a foot injury that ended his 2022 season prematurely. 
Although the 29-year-old has struggled to stay healthy lately, Flowers's initial quickness and ability to defeat interior blocks as a pass-rusher re-appeared in flashes in his 65 defensive snaps for the Dolphins. Flowers tallied seven quarterback pressures, including five hurries against the Bills, in Weeks 3 and 4. Miami mostly used Flowers as a situational pass-rusher on the interior, logging most of his snaps at defensive tackle or over the nose in pass-rushing fronts, which he regularly did throughout his first stint in New England from 2015-2018. 
During his four-year run with the Patriots, where the team captured two Super Bowl championships, Flowers maxed out with 7.5 sacks and 64 quarterback pressures in a career season in 2018. Flowers had three consecutive seasons with 60-plus QB pressures and was one of the defense's top performers in Super Bowl LI, where the Pats erased a 28-3 deficit. 
Amid the greatest comeback in Super Bowl history, Flowers tallied 2.5 sacks and five quarterback pressures. Flowers had 5.5 sacks in nine postseason games with the Patriots, a run where New England went 8-1, with the lone loss coming in Super Bowl 52. 
After an outstanding 2018 season, Flowers followed former assistant coach Matt Patricia to Detroit with a lucrative five-year contract in free agency. Flowers lived up to the contract the following season but then caught the injury bug in his final two seasons with Detroit. 
Along with hoping he has something left in the tank, Flowers can also mentor younger players at his position, such as second-round rookie Keion White, who projects to play a similar role to the one Flowers played in his first four seasons in New England. 
With Flowers back in the fold, the Patriots 90-man roster is now at 89 players.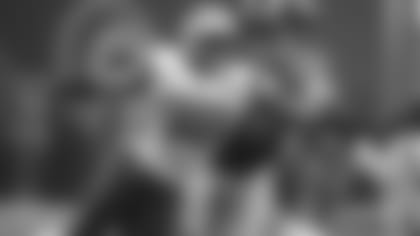 DISCLAIMER: The views and thoughts expressed in this article are those of the writer and don't necessarily reflect those of the organization. Read Full Disclaimer