It looked as if the Patriots dodged a bullet during training camp when Rob Ninkovich originally appeared to suffer a significant triceps injury only to learn it would not require surgery and he'd be available at some point early in the season.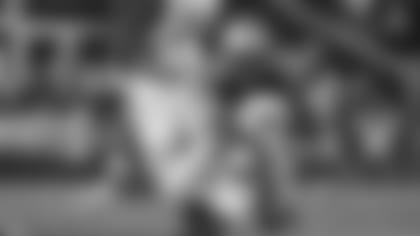 Now the earliest Ninkovich could return is Week 5 after ESPNBoston.com reported the veteran defensive end will be serving a four-game suspension after testing positive for a banned substance.
Like Tom Brady, Ninkovich will be banned from the team's facilities for the first four weeks and will have no contact with the team during that time. Ninkovich told ESPN he is devastated over the news.
"Few things are more important to me than my name and reputation. This might call that into question for some, which has me heartbroken," Ninkovich said. "I don't want to cut any corners. I want to do things the right way, with high integrity, and that's what I have always wanted to stand for."
The suspension has yet to be announced by the league but Ninkovich decided to tell ESPN about his plight.
"Any supplement I've ever used was bought at a store. I was unaware something I bought had a substance in it that would give me a positive test because it wasn't listed [as an ingredient]," he said. "One thing I have learned is that if a supplement is not NSF certified there are no regulations that ensure that what is on the label is 100 percent accurate. That is a hard lesson for me to learn at this stage in my career, but I take responsibility for it. It's a mistake I made and it hurts that I won't be there for my teammates."
Ironically the suspension could actually work in the Patriots favor. Ninkovich didn't figure to be ready to play at the start of the season as he continues to rehab from his triceps injury. Instead of having Ninkovich as one of the team's inactives in any games he wouldn't be physically ready to participate in, now the team can fill his roster spot for the first month with a healthy player.
The Patriots have dealt with some injuries to their edge players, specifically Jabaal Sheard (MCL sprain) and Shea McClellin (undisclosed). Ninkovich's suspension could open a roster spot for a young player such as Geneo Grissom or Rufus Johnson, the latter representing the better defensive option while Grissom is a core special teams player, or perhaps another bubble player at a different position.