This article originally appeared in the May 10, 2017 edition of Patrots Football Weekly. To subscribe, click here.
Both New England and the Patriots seem to have gotten their guy on draft weekend when Bill Belichick's team used its historically-late top pick - in the third round, No. 83 overall - on Youngstown State pass rusher Derek Rivers.
Time will tell whether the man who notched 35 sacks over his final three seasons with the FCS Penguins looks like he was truly born to be a pass rusher in Matt Patricia's defense. But as Patriots owner Robert Kraft pointed out on the initial war room phone call with his newest employee on the second night of the 2017 NFL Draft, Rivers has in some fashion been a New Englander since he was born in Augusta, Maine, more than two decades ago.
Rivers may have moved to North Carolina when he was just five months old, but still has a large contingent of family from his mother's side ready to cheer him on just a few hours south at Gillette Stadium.
While Rivers has returned to New England to visit family over the years - and find a natural affinity for lobster and other seafood - he's made it clear his more permanent return this month is about serious business. And that business is getting to opposing quarterbacks.
"I love to pass rush," Rivers said in his first visit to Gillette for New England's rookie mini-camp. "That's my favorite thing."
New England's scouting of Rivers dates back to before the 2016 draft, when former Patriots assistant and current Youngstown head coach Bo Pelini planted the seed in Belichick's mind when the coach was actually discussing another Penguins prospect. As things evolved this offseason the Patriots held a private workout with the mid-round defender and also hosted Rivers on a visit to Foxborough. At 6-4, 248 pounds while running a 4.6 40 and putting up 225 an impressive 30 times, it became clear at some point that Rivers checked off all the boxes for the Patriots biggest need at pass rusher.
But Rivers isn't just a guy who gets by on pure speed or God-given ability. He's clearly worked to get where he's at. Sure, his dad, John, who played both football and basketball at Virginia Tech in his day, may have contributed genetically. But Rivers' journey through Fork Union Military Academy after high school due to low SAT scores and then at Youngstown wasn't exactly the beaten path to the NFL. He was an undersized defender at a lower level of football who had to focus nutritionally and in the weight room to put on pounds. Had to strive to get noticed. Had to labor to get where he is today.
"I'm a hard worker. You get work ethic out of me. I do whatever the coaches want me to do, and that's the type of guy I am," Rivers said on the night of the draft.
Not only is that description likely music to the ears of his new coaches, it's reality according to Rivers' former coaches.
"I know he invested in it," Pelini told the Boston Herald of Rivers' football future. "He lives, eats and breathes football. It's really important to him. His character is off the charts. He's going to do everything those coaches ask him to do, and he's going to be a tremendous asset for that organization."
But even Rivers knows his impressive and somewhat circuitous road to Foxborough is irrelevant at this point. As Belichick points out so often, it's not how you got to New England it's what you do once you arrive.
"The road to get here is over with. Now, it's to focus on winning another Super Bowl," Rivers said as he gazed around the stadium where he hopes to make plays on Sundays this fall.
Getting from May to September, though, will be yet another challenge for the young, hungry pass rusher. He'll no longer be beating up on FCS left tackles, but rather facing elite athletes on the edge in the NFL. He'll be learning from and competing with the likes of veteran Rob Ninkovich, budding youngster Trey Flowers and newcomer Kony Ealy on the defensive end depth chart.
Watching Rivers compete in this year's Senior Bowl gave Belichick confidence the jump in competition is one that Rivers is ready to meet like he has the other would-be hurdles in his athletic life.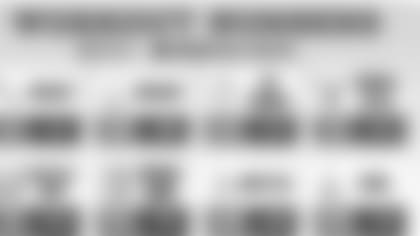 "You can see him do that in the Senior Bowl," Belichick declared. "I mean he's been in a good program. Coach Pelini has been an NFL coach, been a Division I head coach. Visiting with Derek, he's obviously been in a good program. He's been well-coached, and sure, it's a big adjustment for him or anybody else moving to the National Football League. I think he's been in a solid program. We'll see how it goes."
Whether it works out or not in the long run, as he's done all his life Rivers is going to make sure that a lack of effort won't be what holds him back.
"I'm work ethic. I do more than what's just asked of me, and that's the type of player they get - a guy that he does more than what's just asked of them and he does everything that the coaches want him to do," Rivers says. "I listen to whatever my coaches need me to do. I'm going to do it. I'm going to do it 100 percent."
STRENGTHS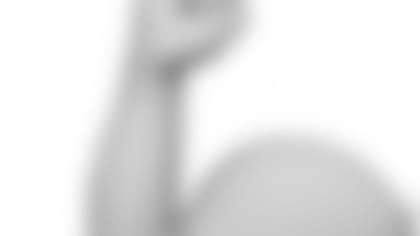 Good Senior Bowl week, showing he could compete with talent from FBS level. ... Good burst off edge. ... Can play in two- or three-point stance on the defensive edge. ... Good balance to get through wash and find the football. ... 2.53 20-yard split at the Combine was fastest among defensive linemen. ... Impressive production, even if at FCS level. ... Team captain.
WEAKNESSES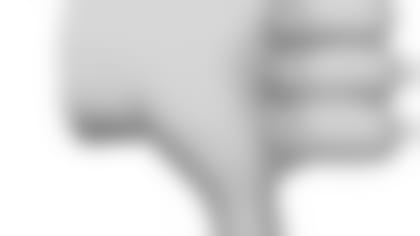 Short arms (32 3/4) could be issue against long NFL tackles. ... Allows offensive linemen to latch onto him, especially against run. ... Doesn't play to weight room strength. ... Production came in bunches against some suspect opponents at lower level. ... Needs to work on pass rush repertoire.
PERSONAL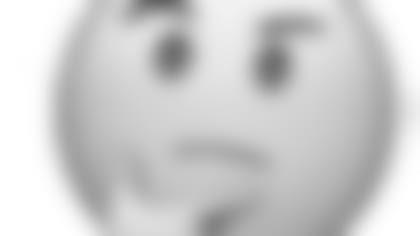 Born in Augusta, Maine, but moved to North Carolina when he was five months old. ... Has returned to Maine to visit family over the years and enjoys eating seafood. ... Father, John Rivers, played basketball and football at Virginia Tech and later had tryouts with a couple NFL teams. ... Pointed to the sky and said, "To God be the glory" after every defensive series in college. ... Strong faith, listing Philippians 4:13 as his favorite biblical verse – "I can do all things through Christ who strengthens me." ... Attended Fork Union Military Academy in Virginia after finishing his high school career at Kinston. ... Was a senior on Kinston basketball with freshman teammate and current Lakers forward Brandon Ingram.
COMPARABLE NFL PLAYER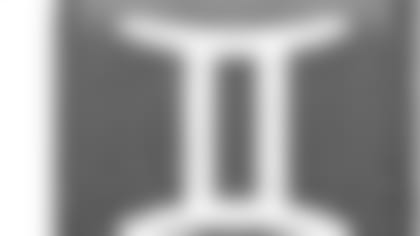 Whitney Mercilus, DE, Texans: Rivers has similar measurables – 6-4, 4.6 40 – as the productive Houston pass rusher who has shown the ability to make plays from on or off the line.
WHAT THEY'RE SAYING...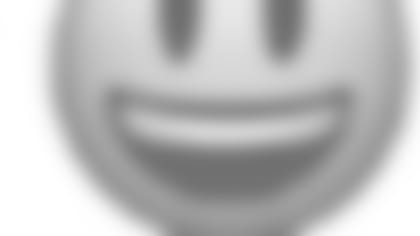 "There were games he was just standing around and not going hard. He has short arms. He's not good against the run. His hand use is marginal at best. He could have had 20 sacks if he didn't take plays off, especially at that level. I wish he were tougher." - Anonymous scout in Nolan Nawrocki's 2017 NFL Draft Preview