The sea of Patriots red, blue and silver is overwhelming on any given day of training camp, so when a large group of men and women arrived to a joint practice with the Chicago Bears, they were hard to miss. Service members from all five branches of the United States Armed Forces attended training camp on Aug. 15 in the New England Patriots Charitable Foundation's tent with the United Service Organization (USO), and it didn't take long for the group to be noticed.
Patriots owner Robert Kraft spent time at the tent to thank the men and women for their service, sign some autographs and pose for a few pictures. Not long after practice finished, players made their way over to sign Patriots helmets, jerseys and hats the group brought along – just in case.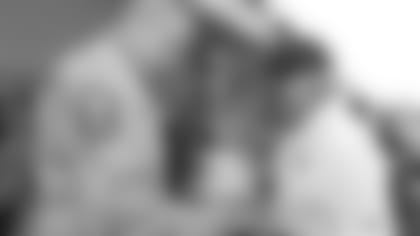 Among the Patriots that went out of their way to greet the group was one who understands their way of life. Joe Cardona, who serves in the Navy, quickly made his way to the far end of the field to not only sign autographs but to chat with his fellow service members.  
Understanding the demands and sacrifice that come along with serving, Joe said he is happy to be able to help make a day like this one special.
"It means a lot just for the opportunity for these guys to come out and see practice and just enjoy time away from work in a low stress environment has to be pretty nice."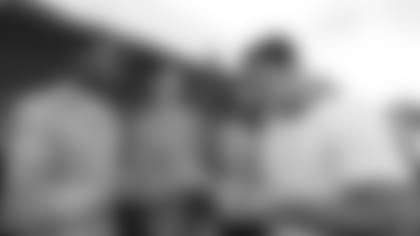 The USO group represented the Air Force, Army, Coast Guard, Marine Corps and Navy, 19 home states and 17 commands, as well as the 66th Security Forces Squadron that returned from overseas on Aug. 1. Joe said being able to connect with men and women who are also serving the United States is always an honor.
"I'm excited myself to meet fellow service members always. It means a lot to me to get to meet them. If it makes their day a little brighter that means a lot to me," Joe said. "I'm excited to meet all of them, hear where they're at, and hear where they're stationed and what they're doing."