When it comes to the pinnacle of football, there's the Super Bowl, the Rose Bowl and now the Wahlbowl. Yes, the Wahlbowl.
Mark Wahlberg was in town last weekend to show the Patriots a screening of his new movie, but as it turns out, that wasn't the only Foxborough-based filming he had going on. The whole Wahlberg clan hit the field at Gillette Stadium in the season finale of "Wahlburgers," which aired Wednesday on A&E.
In the episode, Mark, his brothers, and their families played a game of touch football at the Patriots practice facility, the Empower Field House. The teams were split up by Mark's children, Brendan and Mikey, and there were even some Patriot cameos.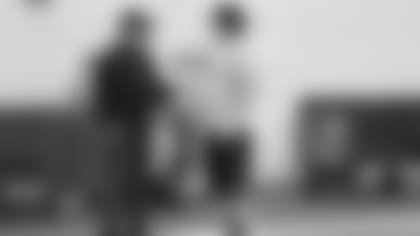 Broadcaster and former quarterback Scott Zolak did what he does best and called play-by-play for the game, alongside the Wahlberg matriarch Alma. Patriots owner Robert Kraft also stopped by to watch the game and even stepped up big time for the team anchored by Bob Wahlberg.
"It was a little trick play I pulled out of the bag, and he caught it," Bob said.
Robert tied the game with his touchdown, even though he "lost it in the lights" for a few seconds.
With Robert as a spectator for most of the Wahlbowl, Paul Wahlberg felt the pressure.
"I don't know if he's looking at future picks," he said. "I don't know what the deal is."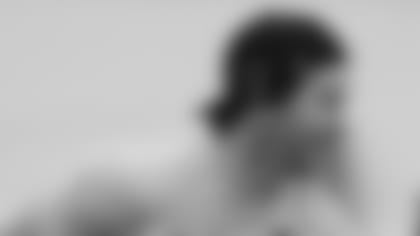 Mark settled in as quarterback for his team, launching left-handed passes downfield for his nephew, Brandon, and at least one Wahlberg made an impression on Robert.
"You've got a good arm, tight spiral," Robert told Mark. "I'm going to tell Tommy [Brady] he's got to be careful."
"Brendan's Bad Boys" ultimately defeated "Mikey's Ducks, but both teams were able to bolster their highlight reels and get some reps. And now the Wahlbergs need only wait until the 2017 NFL Draft to see if their hard work on the practice field paid off.  
For more photos from the Wahlberg's day at Gillette Stadium, check out the gallery below.
FuLL gallery:
In the most recent episode of The Wahlburgers, which premiered Wednesday night on A&E, Mark and his brothers played a pick-up touch football game at the Patriots practice facility, the Empower Field House.