It seems everyone is a draft expert this time of year. Mock drafts are ubiquitous online and updated on a frequent basis.
We here at PFW are no exception, espousing our views on the radio, on our website, in our newspaper, and pretty much everywhere else you can imagine.
Next week, we'll get into specific players, but today, we debate which position should be the prime target for the Patriots in the upcoming NFL Draft. The Patriots lost their two starting cornerbacks this spring. Two guys who, at this time last offseason, were both being pumped up as No. 1 cornerbacks. New England has added a couple veterans in free agency, but neither is considered a sure-fire starter or someone who'll make us forget the names Revis and Browner.
It's simple, the Patriots need to add a high-end young cornerback in the draft who can compete for playing time and maybe a starting job right away. There could be a guy who fills that bill – say Washington's Marcus Peters – on the board at the end of the first round on the first night of the draft. Somehow, some way the Patriots need to add a high-end cornerback in the draft, even considering the team's failings at the position in the past.
Bill Belichick's Patriots supposedly had a problem drafting tight ends way back when, and then along came a Gronk. A problem finding linebackers. Then came Jerod Mayo, Dont'a Hightower and Jamie Collins. You miss 100-percent of the shots you don't take. The Patriots have a clear top need and must take a shot at filling it. -AH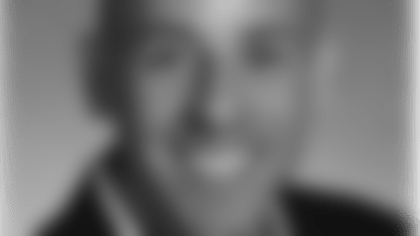 PFW's Erik Scalavino says...
Defensive Line
While cornerback is certainly a glaring need for New England, especially after the defections of Darrelle Revis and Brandon Browner, the Patriots' recent track record of drafting corners is inauspicious, to say the least. There've been a number of high selections at the position that didn't work out, like Ras-I Dowling, Terrence Wheatley, and Darius Butler.
I would feel much more confident in a defensive line selection, based on how the Patriots have chosen in that department under Bill Belichick. It, too, is currently a need on the roster after Vince Wilfork was let go and signed with Houston. Last spring, the Patriots took a d-lineman with their first pick, although Dominique Easley was coming off a serious knee injury and was slow to be introduced into the mix as a result. He wound up on IR at the end of the 2014 campaign and remains an unproven commodity.
Both the secondary and the front seven have significant question marks heading into 2015, but at this point, the front seven is the stronger of the two areas, in my estimation. That said, an impact player on the d-line would help solidify things up front. Even if the Patriots took a corner with their top pick, there isn't much else in the secondary to help support a rookie who would likely be thrust into a starting role there.
The d-line, by comparison, features several veterans who are more accomplished and thus, I would feel safer taking a rookie to work into that rotation up front.  -ES
What's your opinion? Cast your vote in this week's Samsonite Make Your Case debate.
[wysifield-embeddedpoll|eid="320771"|type="embeddedpoll"|view_mode="full"]