The Patriots offense is off to a record-setting start in 2015. Through the first four games the group has scored more points – one more to be exact – than the legendary 2007 offense that established an NFL record with 589. Tom Brady and Rob Gronkowski have received more than their share of attention for that immense production with both appearing unstoppable at times.
On the flip side there hasn't been nearly as much talk about the defense, and what little there has been has been laced with concern. An entirely new secondary and an at times leaky run defense have been the dominant topics when it comes to the Patriots defense.
But the group has shown improvement over the past couple of games and there have been some elite performance on that side of the ball as well. The front seven has been better in getting after the quarterback as Chandler Jones showed in Buffalo with three sacks. Malcolm Butler is showing signs that he is indeed capable of handling the role of the No. 1 cornerback. Devin McCourty has been a stabilizing forced along the back end of the secondary and his leadership has been key to the group's development.
This week we're searching for the best, however, and when it comes to the defense it would appear to be a two-man race: Dont'a Hightower and Jamie Collins. The Samsonite Make Your Case question of the week is simple: Who has been the Patriots MVP on defense?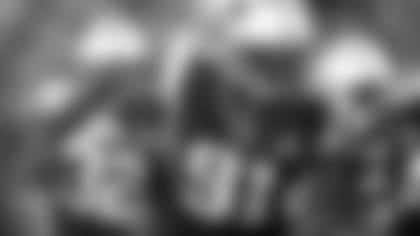 Collins is an athletic freak of nature who is capable of making plays at all levels of the defense. His speed and power combination is a lot for any offense to handle, and he's shown that versatility throughout the season already.
He leads the team in tackles with 30, is second in sacks with 3.5 and leads with way with three forced fumbles. He's also shown a tremendous football acumen when asked to fill in as the signal caller for the defense, showing equal comfort working at or near the line of scrimmage as a blitzer or dropping into coverage marking running backs and tight ends.
Collins is just entering his prime in Year 3 and seems to be getting better every week. He'll finally start to earn the national recognition he deserves this season when he appears on some postseason award lists, and right now he's the Patriots most valuable player on defense.
-AH PFW's Paul Perillo says ...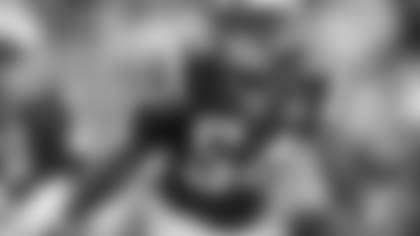 There's no question the linebackers are the life blood of the Patriots defense and to me that starts with the guy in the center of it all – Hightower. He's the one who traditionally wears the green dot and makes the calls, and his versatility for a man his size is striking.
Hightower fills the stat sheet each week and plays through pain consistently as well. He is second on the team in tackles with 26 and also has 2.5 sacks to his credit. When it comes to stopping the run no one does it better in New England due to his size and strength. He takes on guards and punishes running backs each week.
Hightower earns extra points for returning quickly from a serious shoulder injury and for currently playing through a rib problem suffered in Dallas. No one is tougher and more durable on defense and that's why Hightower is my defensive MVP at the quarter pole.
-PP
Now it's your turn to cast a vote in this week's Samsonite Make Your Case poll question.
[wysifield-embeddedpoll|eid="370671"|type="embeddedpoll"|view_mode="full"]