Bill Belichick has often scoffed at the notion of trying to protect his players from injury. Just this morning during his press conference he explained how it was impossible to know who was going to suffer an injury and pointed out that he couldn't put his players in bubble wrap to prevent them.
At the same time there a delicate balance between doing what's best for the team and putting his key players at further risk that all coaches must find. One such argument could be made for the Patriots situation at wide receiver, where Julian Edelman and Danny Amendola are also asked to return punts and kicks.
Both have been solid in their respective departments but it's possible that their greater value to the team would be as receivers, a position that is quite thin to open the season, as Brandon LaFell is on PUP with a foot injury.
With that in mind our Samsonite Make Your Case question of the week asks:
Is using Edelman and Amendola as returners not worth the risk?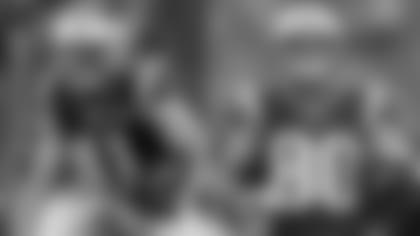 I understand the adage about football players playing football and there are obvious injury risks for all players on every play, but putting Julian Edelman at further risk by using him as a punt returner could have serious negative ramifications. Edelman is terrific at what he does, but his greater value right now is as Tom Brady's top wide receiver. Losing him in the offense would be a significant blow to the attack.
Normally the Patriots would have four or five options to turn to at wide receiver, but with Brandon LaFell out and Aaron Dobson still struggling to find his way, right now it's just Edelman and Danny Amendola in terms of wideouts that Brady can trust. I would hate to see Edelman taken out of that equation while returning punts.
Also, given that importance to the offense, it's important to keep Edelman – a guy who's dealt with injuries periodically himself – as fresh as possible for the balance of the season. Bill Belichick traded for Keyshawn Martin, and using him to alleviate some of the return duties would seem to be a wise course of action – even if it means a drop-off in production in the kicking game.
Edelman is great to watch, and using him in a pinch when needed makes sense, but the Patriots would be wise to lighten his workload a bit.
-AH PFW's Paul Perillo says ...
No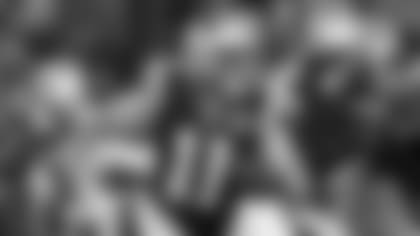 I won't even stoop to the cliché-ridden levels of football coaches everywhere and say that Edelman could just as easily get hurt catching a pass as he could returning a punt. My main reason for wanting to keep him there is simple: he's by far the team's best option as a returner.
Edelman is a solid receiver and the offense would suffer without him. But Danny Amendola could step in and replicate his skills reasonably well, as he did late last season when Edelman was out. But there's no one who's returned punts anywhere near as well as Edelman has for New England, and his ability in that area has won games for this team in the past.
Yes the depth is lacking at wideout but that shouldn't cause the team to suffer in other areas. Edelman is the best man for the job and he should be used in that way as long as he's healthy.
-PP
Now it's your turn to cast a vote in this week's Samsonite Make Your Case poll question.
[wysifield-embeddedpoll|eid="360476"|type="embeddedpoll"|view_mode="full"]