The Patriots offensive struggles have been so alarming that they've overshadowed the work of the defense. While the problems on that side of the ball haven't been quite as big, the fact is New England's defense hasn't been up to par either.
The good news for the secondary is that cornerback Brandon Browner has served his four-game suspension and is eligible to return to the lineup. The 6-4, 221-pound Browner is as physical as they come, and his presence could give the Patriots a formidable coverage pair alongside Darrelle Revis.
However, Browner hasn't played in a regular-season game in over a year after initially being suspended last season while with Seattle. So asking him to take a month off and immediately be ready for a starting job might be too much.
This week's Samsonite Make Your Case is simple --Should Browner immediately take over the starting job at cornerback?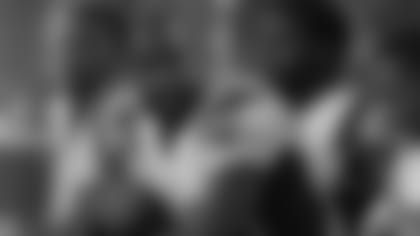 Browner has already missed four games, why not get him onto the field and into the process of knocking off the rust as soon as possible? I'm not saying that I assume he'll be able to play every snap, but he needs to get thrown into the fire sooner rather than later.
Alfonzo Dennard has been hurt. Logan Ryan has been bad and benched. The fairy tale of Malcolm Butler hasn't become reality. Browner is an experienced veteran. He should be in shape and should know what to do in order to be ready to play.
Remember when Logan Mankins held out for half a season and then played a full game in Cleveland? Why can't Browner do something similar? It's time to play man coverage. It's time to play Browner. It's time to try and save the season by putting together the type of defense we're all expecting. Browner is a part of that as the Patriots try to bounce back against a tough Bengals team. Let's not waste any more time by easing Browner back into action.
-AH PFW's Paul Perillo says ...
No
If Alfonzo Dennard were completely healthy this wouldn't even be worthy of discussion, but even though that's not the case I still believe Browner needs to wait before he earns that role.
Browner hasn't played since last November while serving his suspension, and when we did see him on the field this summer during training camp and the preseason he wasn't overly impressive. He has great size and physicality but he appeared to be a bit stiff and often grabbed hold of the receivers he was covering. Coming off a long period of inactivity, I would think he would be rusty and even more susceptible to penalties as a result.
Browner should be activated and worked into the defense slowly. When/if he earns the right to start, then we'll see what happens. But until then he needs to prove himself just like everyone else.
-PP
Now it's your turn to cast a vote in this week's Samsonite Make Your Case poll question.
http://polldaddy.com/poll/8350038/