Last week in this debate, we focused on which position was the biggest need for the Patriots in the first round of the upcoming NFL Draft. Today, we're getting into specifics.
Which player should the Patriots draft with their first-round choice?
Read the arguments from the writers of Patriots Football Weekly, then case your vote in our Samsonite Make Your Case poll. "Cornerback Marcus Peters..."
Clearly, the Patriots No. 1 draft need is the cornerback position. The team lost its 2014 starters at the spot in free agency. There are no obvious replacements – certainly not two obvious replacements – in place. And, thanks to circumstances, arguably the most talented cornerback in the draft might be available late in the first round. His name is Marcus Peters. Sure, he was kicked off the Washington team for issues relating to his relationship to the coaching staff. But he's also a bigger, longer corner capable of playing press-man coverage. He's a confident, athletic playmaker on the outside who has tremendous upside. Well-known NFL Draft analyst Nolan Nawrocki -- a guy who's work Bill Belichick refers to as "pure football" -- says that Peters "would benefit from a demanding structure." There may not be a more demanding structure than the one that exists under Belichick in New England. Peters could be the perfect player for the Patriots. New England may be the perfect place for Peters to maximize his physical skills while maturing and learning to be a professional. Peters is the perfect Patriots pick.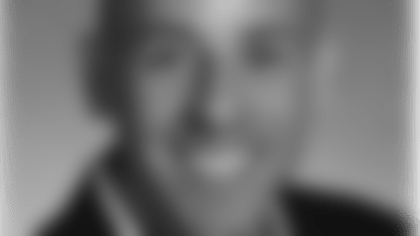 "Defensive lineman Eddie Golman..."
What I'm about to tell you is undeniable fact:
In 2001, the Patriots selected Richard Seymour in the first round. In 2003, they chose Ty Warren. The next year, Vince Wilfork. And in 2014, Dominique Easley. What do all these men have in common? They all play or played on the defensive line.
What else happened in those seasons? The Patriots won the Super Bowl.
In fact, New England has never won a Super Bowl in a year that they haven't drafted a defensive lineman.
So, it's very simple folks. If you want your favorite team to win it all again at Super Bowl 50 in San Francisco, you'd better pray they take a d-lineman with their first-round pick!
I'm half-kidding here, but I also truly believe this is a position the Patriots need to bolster on their roster, and their history of drafting quality players is much more proven than that of cornerback (which Andy and I argued last week).
I'm assuming that Bill Belichick is going to stay put at 32, the final pick in Round 1, and not move up or down. If that's the case, a player who could still be available and more than fill the bill for a position of obvious need (regardless of the facts I enumerated above) is Florida State's Eddie Goldman.
The former Seminole is a huge body (6-4, 320) who is also unusually athletic for his size, very much in the Wilfork mold. He has a great combination of size, speed, and versatility. He comes from a program that recently won a national title and appeared in the first-ever college football playoff last season. He's accustomed to being in a winning culture. He could come to Foxborough and at the very least contribute right away on a rotation basis, if not more. Goldman is the right pick at the right spot for New England.
What's your opinion? Cast your vote in this week's Samsonite Make Your Case debate.
[wysifield-embeddedpoll|eid="323081"|type="embeddedpoll"|view_mode="full"]