Injuries are a way of life in the National Football League and even though the two the Patriots dealt with at camp this week appear to be less serious than originally feared, teams have to find ways to work around absences to their key personnel.
In the Patriots case, the loss of Rob Ninkovich, even briefly, could create some problems. The defensive end has been an extremely durable player who is capable of filling a variety of roles. He's been a staple in the lineup on all three downs, so even if he's out just 4-6 weeks as several reports have suggested it will leave a void.
So this week's Samsonite Make Your Case question is: With Rob Ninkovich sidelined, which edge player needs to step up the most?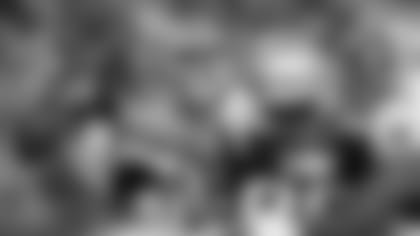 There isn't much a veteran like Long hasn't already accomplished and based on what I've seen thus far during training camp and in the preseason opener he looks like he has plenty left in the tank. He's shown great quickness both in the pass rush and working against the run on the edge while also having the versatility to fill a variety of roles - much like Ninkovich - if needed.
Long figured to occupy a rotational role on the defensive line but with Ninkovich out he looks capable to doing much more. He won't be asked to fill a full-time role for the entire season so there's not much of a concern of wearing him down, and there's no question he still has elite ability to perform at a high level.
There's no substitute for experience in times like these so Long seems like the logical choice to step into Ninkovich's shoes at this point.
--AH PFW's Paul Perillo says ...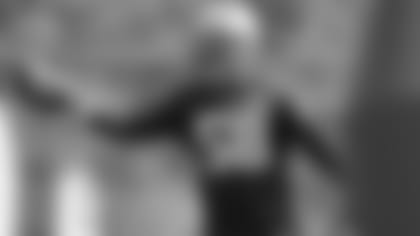 McClellin is an interesting player because he's never really settled between defensive end and linebacker during his career thus far. Even in his short time in Foxborough he's been asked to do both. Who then better to fill the shoes of Rob Ninkovich than a guy who basically has the same skill set?
McClellin isn't quite as big as Ninkovich but he looks a bit faster and has shown the ability to rush the passer off the edge. He won't likely be quite as strong setting the edge in the running game, but his versatility to play on or off the line will make him an ideal replacement.
Chris Long is capable but I worry about wearing him down, and Trey Flowers may not yet have the experience. McClellin is in his prime, has the athleticism and he makes the most sense to step in and fill the void.
--PP
Now it's your turn to cast a vote in this week's Samsonite Make Your Case poll question.
[wysifield-embeddedpoll|eid="458771"|type="embeddedpoll"|view_mode="full"]