The Patriots are rolling coming of their bye with a five-game winning streak and an offense that is currently among the best in the league. Still, anytime the opportunity to potential improve things presents itself there are people who believe moves must be made.
The latest example came earlier this week when former Patriots wide receiver Randy Moss, currently an analyst for Fox, created a bit of a stir by saying he'd be interested in returning to the NFL to play with either Tom Brady or Peyton Manning.
This led some people to call for the Patriots to bring him back. Moss spent parts of four seasons in New England (2007-10) and was largely dominant during that time. But his considerable talents appeared to wane after he was abruptly traded to Minnesota in 2010, and he eventually closed out his career with a pedestrian 2012 campaign in San Francisco.
Since then Moss has been relegated to the media, so just exactly what he would have left to offer would be impossible to gauge. Nonetheless, this week's Samsonite Make Your Case question of the week is:
Should the Patriots bring back Randy Moss?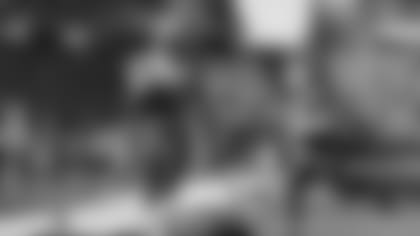 The way the offense is currently clicking adding Moss would make it almost unstoppable. No one is expecting him to recreate the magic he showed with Tom Brady back in the day, but as a situational long-ball threat he could be quite valuable.
Moss has always been in exceptional condition and there's no doubt he can still run. Sending him on a handful of go routes each week would provide an element the offense is lacking, and having him around to help out Moss-wannabe Brian Tyms couldn't hurt either.
I don't think Moss would be capable of dominating like he once did, but having Rob Gronkowski occupying safeties in the middle would allow Moss to get over the top and perhaps make the kind of game-changing plays that make a difference.
-AH PFW's Paul Perillo says ...
No
Haven't we already seen this act before? Moss hasn't played in two years and he's supposed to jump in and provide any sort of meaningful contributions for an offense that is already one of the best in the league? No thanks.
The last time Moss was here he was a shell of his former self by the time he left. That was in 2010! Since then he's alternated his time between the television studio and limited roles in various NFL stops. He's no longer a difference-maker in any way, unless it's potentially as a problem in the locker room.
Moss was one of the all-time greats and his 2007 season will never be forgotten. But let's not kid ourselves into believing he has anything significant to offer the 2014 Patriots.
-PP
Now it's your turn to cast your vote in this week's Samsonite Make Your Case poll question.
http://polldaddy.com/poll/8449680/