The cornerback position has been heavily discussed this offseason. Free agency opened with the big-money signing of Stephon Gilmore, one of the most highly sought-after players on the market. Fans immediately began to wonder about Malcolm Butler and what the signing might mean to the restricted free agent's future in New England.
Shortly thereafter, Butler was the subject of trade rumors – specifically with New Orleans – and he has yet to sign his $3.91 million tender offer to remain with the Patriots. Meanwhile, former Patriot Darrelle Revis is still a free agent and reports indicated a return to New England could be in the future.
Earlier this week we learned the Patriots may have been actively pursuing yet another high-profile cornerback even before they worked out the deal with Gilmore. NFL Network tweeted that New England was among the teams that inquired about the potential availability of Seattle's Richard Sherman.
Sherman remains with the Seahawks (and in no way are we suggesting anything involving tampering) but has been the subject of trade rumors of his own over the past several weeks. Obviously the Patriots moved on and signed Gilmore, but the interest was noteworthy nonetheless and better yet leads us to this week's Samsonite Make Your Case question.
Obviously Gilmore will be a Patriot, but of the players rumored to be on the Patriots radar, which combination of cornerbacks would you rather have? Sherman and Revis are great players but Butler has proven the last two years that he's not too bad either. Butler worked his way up from a tryout in the spring to a roster spot in the summer to Super Bowl hero to a Pro Bowl-caliber corner in just three seasons. I'd like to see him working alongside Gilmore as part of a lockdown secondary.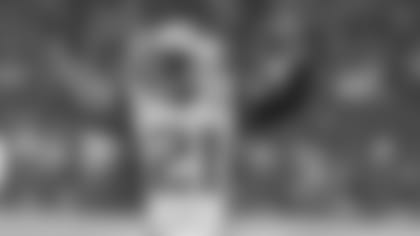 The coaches obviously believe Gilmore is capable of being the No. 1 guy so having Butler next to him will give Bill Belichick a lot of flexibility, which he loves. He can mix and match his corners depending on the opponents' receivers, and depending on how he wants to attack he'll have options against plenty of top quarterbacks this season. I also like the idea of Butler playing with a chip on his shoulder with something to prove in light of his contract situation.
It all adds up to a very talented duo on the outside and Butler deserves to be a big part of that mix.
-AH PFW's Paul Perillo says...
OK I know this was a pipedream from the start but as long as we're playing fantasy world I'm going with the best option. I love Sherman's toughness and physicality, and he's much bigger than Butler so he doesn't present the same kind of matchup problems.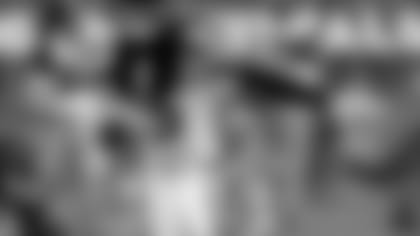 The Patriots would have two physical corners with some added size on the outside, and both would be under contract for at least the next three years. Butler has been excellent over the past two seasons but he seems to be looking to move on, and at 27 he's only two years younger than Sherman.
A blockbuster trade for Sherman would have capped off one of Bill Belichick's most dynamic offseasons as Patriots coach, and with all of the pass-happy teams on New England's schedule this season it would have been the perfect combination to deal with them.
-PP
[wysifield-embeddedpoll|eid="543381"|type="embeddedpoll"|view_mode="full"]