The Patriots kicked off their season last night with a huge win over the Pittsburgh Steelers but that doesn't mean the team doesn't have any concerns. Injuries on offense have taken some key personnel off the field, and offseason defections have left the secondary with precious little experience.
Heading into the summer most felt the latter would be the team's biggest problem but the news of Bryan Stork's concussion sending him to short-term injured reserve may have changed that. Now the team is without a starting guard (Dan Connolly retired) and center from a year ago.
So this week's Samsonite Make Your Case question asks: Given Bryan Stork's injury, is the offensive line now the team's greatest concern? PFW's Paul Perillo says ...
Yes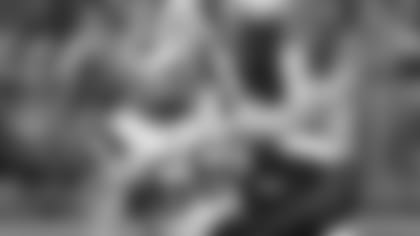 All you have to do is think back to last September to see how much the unsettled nature of the offensive line hurt the offense, and as a result, the entire team. I was already concerned about the offensive line due to Dan Connolly's retirement and Ryan Wendell's offseason shoulder surgery, which limited him to almost no action in the preseason. Now Stork is out of the picture for half the season and that's going to leave some rookies in key spots.
The interior of the offensive line is particularly important for the Patriots because that's where Tom Brady likes to escape pressure - by stepping up into a clean pocket while the edge rushers race around him. He's not the type of quarterback who breaks containment to make plays, but he's deadly when moving well inside the pocket.
If the kids can't keep him clean then the production is going to drop.
- PP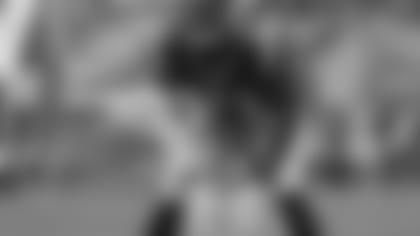 The Stork injury is certainly important but I'm still most concerned about the secondary and all the new pieces that will be working back there.
Malcolm Butler has the role of left corner and he better be worthy of it because the entire defense could hinge on his ability to perform. He won't always be asked to lock up against the opponent's top receiver like Darrelle Revis was, but he's going to need to continue to show the feistiness that earned him a roster spot last year as an undrafted rookie.
Devin McCourty is the glue at the back end but who will be his reliable sidekick? Duron Harmon? Patrick Chung? Rookie Jordan Richards? And how will veteran free agents Tarell Brown and Bradley Fletcher hold up over an entire season?
The Patriots face a brutal back-to-back stretch in Weeks 5 and 6 in Dallas and Indy, and the secondary will be tested.
* - AH*
Now it's your turn to cast a vote in this week's Samsonite Make Your Case poll question.
[wysifield-embeddedpoll|eid="357996"|type="embeddedpoll"|view_mode="full"]