Around Gillette Stadium, the phrase "Do Your Job" has become a way of life for players and administrative staff alike.
Earlier this week, PFW's Andy Hart posted a blog entry that generated some passionate reaction from many fans. He ranked the top players on the Patriots roster who do their jobs best, and he listed TE Rob Gronkowski at the very top. We then brought up the subject on our radio show/podcast "PFW in Progress."
Naturally, we thought this would make an excellent top for this week's Samsonite Make Your Case debate.
Which Patriot does his job best? Gronkowski does his job not only as well or better than any Patriots player, but as well or better than any player at any position in the National Football League. He is a unique, versatile, dominant force of nature. He can destroy defenders as a blocker. He can put points on the board against any coverage in the red zone. He can get open and run after the catch anywhere on the field. He brings a ridiculous skill set and energy to his team and the field of play. Gronk is the most irreplaceable player in football. There are other great quarterbacks like Brady. There are other comparable great players at any position. There is only one Gronk. He's the best there is today. Maybe the best there ever was at the position he plays, the job he does. Belichick and Brady have dominated the NFL for more than a decade. But the coach himself often says that what happened last week, last month or last year doesn't matter. It's about the present and the immediate future. Right now and heading into 2015, Gronkowski is the best there is. It's that simple.
~ AH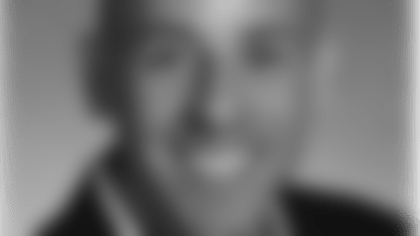 It's true, Gronk is one very special athlete. In fact, I think he's the best tight end this game has ever produced. By far the best, actually. His ability to get open, catch the football, shed blockers, and block in the running game (an underrated aspect of his overall game) are the best I've ever seen at the position. And he's in the prime of his career.
However, I'm giving the nod to his quarterback in this discussion, for the simple fact that no QB has ever won a Super Bowl a full decade after winning his last one – something remarkable that Brady just accomplished this past February. Most NFL players are well past their prime at Brady's age (he'll turn 38 this August) and most aren't even in the league at that point. Yet, here's Brady, still playing at a ridiculously high level and winning a championship.
As great as I think Gronk is, I'm not sure he'll be able to sustain his level of performance into his late 30s, the way Brady has. TB12 has never been a smarter player on the field, or more self-assured. His physical skills may be starting to decline somewhat – age catches up to us all eventually – but he's managed to outlast Father Time quite well. Brady remains one of the best players of all time, even at this late stage of his career. Which is one of the most astounding aspects of his Hall-of-Fame-worthy career.
~ ES
Now, it's your turn! Cast your vote in our weekly Samsonite Make Your Case poll:
[wysifield-embeddedpoll|eid="340691"|type="embeddedpoll"|view_mode="full"]