In this age of the Internet and social media it seems we've all fallen in love with lists. If there's something available to be ranked, it's a good bet that someone somewhere has compiled a list.
This week it was The Sporting News that captured some attention with a list of the most hated NFL players of all time. The venerable news outlet ranked its top 40 players - not including the truly loathsome characters such as O.J. Simpson, Aaron Hernandez and Rae Carruth who actually committed murder - and came away with some interesting results.
Topping the charts was quarterback Michael Vick, who's infamous involvement in a dog fighting ring landed the once-prominent Falcons star in prison. Tough to argue with that choice but there was one not much further down the road that caught everyone's attention: Tom Brady.
Somehow the pollsters tabbed the Patriots quarterback as the fifth-most hated NFL player ever, slotting him between former Raven linebacker Ray Lewis (sixth) and domestic abuser Greg Hardy (fourth). The description was even more curious, even admitting that Brady easily could have garnered a similar spot on a list of the most loved NFL players of all time.
Regardless, we though The Sporting News was on to something so we decided to follow suit. After all, there's nothing like some good, ol' fashioned seething sports hate to dominate a debate.
So this week's Samsonite Make Your Case question is: Who is your most hated NFL player of all time?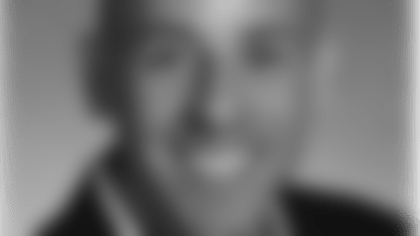 PFW's Erik Scalavino says...
The Sporting News nailed this one. As someone who loves animals so much that I created my own non-profit organization to help them, I was mortified when I learned years ago about Vick's extensive involvement with the barbaric ritual of dog fighting. He's lucky I wasn't Commissioner of the NFL at that time, because he would have been barred for life. 
To treat any animal like that is both cowardly and evil. As a spiritual person, I also believe in second chances, redemption and forgiveness, and Vick has made considerable public efforts to try to be deserving of all these. I did my level best to hear him out after he paid his debt to society and claimed to have been "reformed" as a result.
Is it possible he was telling the truth? I suppose. I just have a difficult time believing that he's truly sorry for all of the pain, suffering, misery and death he was responsible for inflicting on those innocent, otherwise lovable creatures. Perhaps I've become cynical in my middle age, but Vick's words of redemption ring hollow to me and his actions appear perfunctory. I assume he only did what he was required to do and said what he was expected to say so that he could get back in the NFL's graces, which he has.
He's now making money hand over fist again, and I wonder whether he's still involved in dog fighting. I just don't trust him. It sickens me just thinking about it, and for that reason, he tops my list. Good call, Sporting News.
-ES PFW's Paul Perillo says...
My answer easily could have been anyone who ever played for the Raiders. Phil Villapiano, George Atkinson, John Matuszak... really any of them could have been my pick.
But it's hard to put any of them above Tatum for pure hatred. The former Oakland safety patrolled the secondary with the sole intent of injuring people, and we all know he succeed when he tragically paralyzed Patriots wideout Darryl Stingley during a preseason game in 1978.
That alone would have been enough to earn my hatred, but the callous manner with which Tatum responded to the hit infuriated me and many fans even more. It wasn't until he encountered his own health problems later in life that he offered even a hint of remorse.
The Raiders in general operated in that manner, but Tatum was the lowest of the low and therefore was an easy pick for me here.
--PP
Now it's your turn to cast a vote in this week's Samsonite Make Your Case poll question.
[wysifield-embeddedpoll|eid="438241"|type="embeddedpoll"|view_mode="full"]