On Friday night Ty Law was inducted into the Patriots Hall of Fame and few could argue his worthiness for such and honor. He was a dominant figure in three title runs for New England and there really wasn't much debate when his time came.
As the years progress, however, the choices will become more and more difficult. More key members of those title teams are becoming eligible, as well as several individuals from days gone by like Raymond Clayborn, Leon Gray and Fred Marion among others.
While we had no trouble agreeing that Law was the easy choice for the 2014 class, identifying the one for 2015 may be more challenging. But challenges never stopped PFW from trying, so our Samsonite Make Your Case question this week is: Who will be the next player inducted into the Patriots Hall of Fame?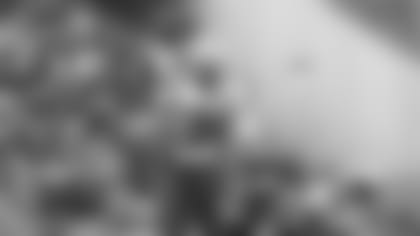 It's been a while since Milloy was patrolling the back end of the Patriots secondary but he was a dominant in New England for several seasons.
He was an instrumental part of the team's 2001 Super Bowl title as arguably the most valuable member of the defense. He always filled up the stat sheet with tackles, sacks, forced fumbles and interceptions and was a versatile player. And when times were tough he was a stabilizing force in the locker room. Even before Bill Belichick arrived in 2000, Milloy was already an established star. He started as a rookie and was a fixture on the 1996 team that went to Super Bowl XXXI.
Things did not end well in New England, but that shouldn't detract from an outstanding career that included four trips to the Pro Bowl and two to the Super Bowl. Get him fitted for his red blazer.
— AH PFW's Paul Perillo says ...
Rodney Harrison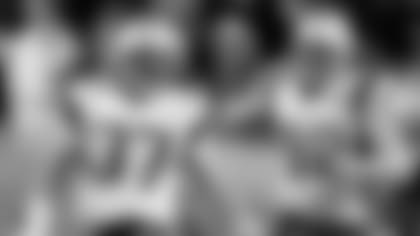 Whenever I write about Rodney Harrison I always feel compelled to include the fact that he was one of my all-time personal favorite players to cover. With that out of the way, it's time to get him one of those snazzy red blazers and get him into the Hall.
Few players changed the culture of a team like Harrison did in 2003. He immediately started smacking players around in training camp and that edginess continued throughout the season ... and into the next one until the Patriots had won back-to-back Super Bowls.
Harrison could play the run, he could defend the pass, he could intimidate receivers and played with a chipiness that has been lacking in the Patriots secondary since he left. Few individuals were as strong off the field as Harrison as well. He may not have been here as long as others, but Harrison deserves the honor.
— PP
Now it's your turn to cast a vote in this week's Samsonite Make Your Case poll question.
http://polldaddy.com/poll/8221136/