Seattle Seahawks (2015 Record: 10-6)
2016 Matchup:
Patriots vs. Seattle Seahawks | Nov. 13, 2016 8:30 P.M.
CURRENT TEAM STATUS:
UPDATED 11/8/16 (Paul Perillo)
The Seahwaks are still searching for some consistency as they hit the halfway point of their season with a 5-2-1 record following Monday night's controversial 31-25 victory over Buffalo. On the postiive side, quarterback Russell Wilson looked a bit healthier than he has in several weeks after completing 20 of 26 passes for 282 yards and two touchdowns. He also ran for a touchdown, his first of the season after dealing with ankle and knee injuries that have severely limited his mobility.
Tight end Jimmy Graham is also enjoying a renaissance lately after catching both touchdowns against the Bills. He racked up eight catches for 103 yards and now has 38 receptions for 545 yards and three TDs in a nice bounce-back season for him.
On the negative side, Pro Bowl defensive end Michael Bennett is still out dealing with the after effects of arthroscopic knee surgery and he is expected to miss the Patriots game. The Seahawks allowed 425 total yards to a limited Bills offense and hasn't performed up to its normal standards in recent weeks. Also, Seattle's running game (12 carries, 33 yards against Buffalo) has been virtually non-existent all season.
UPDATED 9/22/16 (Paul Perillo)
Seattle's offense sputtered out of the gate, scoring just one touchdown in the first two games, and that came with less than a minute left in the Seahawks 12-10 win over Miami in Week 1. According to seahawks.com, Coach Pete Carroll felt there was some good news on the injury front, however, which could help changes the team's fortunes.
Carroll felt Doug Baldwin (knee), Tyler Lockett (knee) and Thomas Rawls (leg) all could be ready to play against the San Francisco 49ers in Week 3 after missing time in the Week 2 loss to the Los Angeles Rams.
Also, rookie running backC.J. Prosise, who missed the Rams game with a hand injury, practiced and Carroll said Russell Wilson "looked better" and is "ahead" of where he started the previous week coming off of an ankle he sprained in the regular-season opener. 
A big part of the Seahawks problems has been the play of the offensive line and Carroll said rookie guard Germain Ifediwill work his way back this week after missing the first two games with a high-ankle sprain he suffered on the practice field before Week 1 and rookie tight end Nick Vannett, who also missed the first two games with a high-ankle sprain, is "in the same boat." 
"He's closer now," Carroll said of Ifedi. "We'll find out in a couple days."
UPDATED 7/19/16 (Paul Perillo)
One of the more interesting developments for Seattle heading into training camp will be the running back situation. Marshawn Lynch has been the offense's focal point over the past several years but his offseason retirement created a void.
John Claytonof 710 ESPN Seattle believes incumbent Thomas Rawls, who filled in admirable for Lynch last year, could be pressed for carries by rookie Alex Collins.
"Alex Collins looks really good and could challenge him," Clayton said. "Thomas Rawls has to play his best to stay ahead of Alex and maybe get those 15 carries, where maybe Alex gets eight to 10. And if Alex comes and competes better, maybe he gets more … I think it sets up for a different type of running game but a very productive type of running game."
Rawls has been working his way back from a fractured ankle and ligament damage he suffered late last season. He rushed for 830 yards and four touchdowns last year and said recently that he will be ready to go for training camp.
Eric Mandel of mynorthwest.com indicated head coach Pete Carroll previously said the second-year back was slightly behind injured tight end Jimmy Graham(patellar tendon) in the rehab process. The backfield competition includes Rawls, veteran Christine Michael and three draft picks – C.J. Prosise(third round), Collins (fifth round) and Zac Brooks (seventh round).
UPDATED 05/10/2016 (Paul Perillo)
The Seahawks remain one of the most dangerous teams in the NFL despite losing hold of the NFC West division a season ago. Seattle "dipped" to 10-6 but head coach Pete Carroll still has plenty of firepower at his disposal, including quarterback Russell Wilson, who is entering his prime in his fifth season.
Wilson pretty much represented the offense a year ago, hitting career highs in attempts (483), completions (329), percentage (68.1), yards (4,024) and touchdowns (34). Despite the increased workload, and the fact that he was under siege most of the year (sacked a career-high 45 times), he threw only eight picks while operating without running back Marshawn Lynch most of the year.
He'll have to do without his top back all season as Lynch retired earlier in the offseason, leaving the running duties to Thomas Rawls, who led the Seahawks with 830 yards and four touchdowns in 2015. Wilson does have the underrated Doug Baldwin (78 catches, 1,069 yards), 14 TDs) back, along with dynamic slot man Tyler Lockett(51-664-6), who is also an effective punt returner. Jermaine Kearse (49-685-5) is also in the mix.
Tight end Jimmy Graham is coming off a torn patellar tendon, which could impact the start of his season. He suffered the injury in late November, although reports out of Seattle indicate his rehab is going well.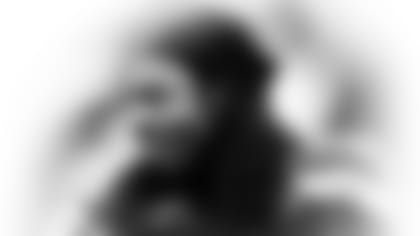 Defensively the Seahawks lost some big names but return the elements of their legendary Legion of Boom" secondary. Cornerback Richard Sherman joins safeties Earl Thomas and Kam Chancellor, and they welcome back corner Brandon Browner, who suffered through a miserable season in New Orleans a year ago.
That back end group will have to make up for a potential loss of power up front with the departure of edge rusher Bruce Irvin, but Carroll always seems to find a way to generate pressure, and with gifted linebacker Bobby Wagner to hold things together the Seahawks will remain a formidable foe.
KEY PERSONNEL MOVES:
Free agents signed:
CB Brandon Browner (NO)
DB Chris Clemons (Ariz.)
DT Sealver Siliga (NE)
T Bradley Sowell (Ariz.)
G J'Marcus Webb (Oak.)
Free agents lost:
T Alvin Bailey (Cle.)
OLB Bruce Irvin (Oak.)
DT Brandon Mebane (SD)
T Russell Okung (Den.)
G J.R. Sweezy (TB)
Draft class:
T Germain Ifedi (1st)
DT Jarran Reed (2nd)
RB C.J. Prosise (3rd)
TE Nick Vannett (3rd)
T Rees Obhiambo (3rd)
DT Quinton Jefferson (5th)
RB Alex Collins (5th)
C Joey Hunt(6th)
WR Kenny Lawler (7th)
RB Zac Brooks (7th)
KEY INJURIES:
TE Jimmy Graham is rehabbing from a torn patellar tendon suffered in late November.
TEAM LINKS: