The inability to meet in person did little to curtail the debate over the finalists for the 2020 class for the Patriots Hall of Fame presented by Raytheon.
Some of the names were familiar, led by multi-year finalists Richard Seymour and Mike Vrabel, but there were a couple of newcomers added to the mix and that led to some spirited discussions when the committee met via video conference on Monday afternoon.
First-year eligibles Logan Mankins and Wes Welker, both sure-fire Patriots Hall of Famers, joined the aforementioned Seymour and Vrabel and were among the 11 individuals nominated for discussion this year. Since each member of the committee is limited to three finalists, there was some passionate discourse throughout the meeting, mostly among those trying to find three spots for those four truly-deserving candidates.
While the quarantine didn't stop the discussion, I found myself rather secure in my thoughts and nothing that was said managed to change that. Going into the meeting, and I've felt this way for the last several years, Seymour was my overwhelming top choice.
There was a line of thought brought up explaining that the idea of Seymour being a finalist for the Pro Football Hall of Fame the last two years shouldn't be a factor in his candidacy for the Patriots Hall. I strongly disagree with that sentiment, and in fact it serves as my last point in Seymour's favor.
Unless a player earns Canton consideration for work largely done elsewhere – Darrelle Revis as an example – then he surely should earn top billing among his own team's annals. Both Seymour and Vrabel have been left watching the last couple of years while others have been inducted (Rodney Harrison got the call in 2019). Both are deserving and both will get in at some point.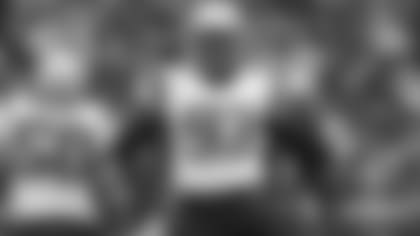 To me, however, this one is not really close. Seymour was the most dominant player on a defense that featured several dominating players. Vrabel certainly benefited from the work Big Sey did up front, allowing him and his fellow linebackers to make many big plays over the years.
Simply, he required constant attention and double teams, yet still managed to find a way to put his imprint on so many games – even when the numbers in his stat line didn't necessarily show it.
So, Seymour got my top spot. Now it was time to whittle down the other three to the remaining two openings. Again, all three are deserving but one needed to be left out. Mankins and Welker are often criticized because they weren't part of any of New England's six Super Bowl winning teams. I am not one who would make such a claim.
Both players excelled during their time with the Patriots, and induction into a Hall of Fame is an individual achievement; not a team honor. Mankins is the best offensive lineman the Patriots have had in the Bill Belichick era, a sentiment expressed more than once during the meeting. Welker had 27 catches for 213 yards and a pair of touchdowns during the 2007 postseason and 19 for 168 and a touchdown in the 2011 playoffs. So, you'll have to forgive me if I don't dismiss his candidacy because he failed to hold on to one pass in Super Bowl XLVI and never received a ring. Because he most certainly earned one with his play.
Vrabel's credentials are well-known as a versatile playmaker, and again, he should probably already be in the Hall at this point. But this comes down to the present, and of the four "finalists" I had to choose from, Vrabel was my toughest omission in my 19 years on the committee. I just felt his performance was ever-so-slightly below that of Mankins and Welker.
So, my final ballot went Seymour, Mankins and Welker, in that order.
Nos. 2 and 3 were tough, but the top spot was not. When teams faced New England during the first part of the dynasty, it was Seymour that kept offensive coordinators up at night. And it was Seymour who deserves to be the next Patriot inducted into the team's Hall of Fame.