Heading into training camp, one of the biggest goals for New England was to set five guys along the offensive line.
That hasn't happened yet, but the Patriots are getting close. Head Coach Bill Belichick has four of the five spots pegged, with the important left tackle job still not yet settled. With guard Mike Compton getting a couple weeks of practice in at left guard since the opener, Belichick is confident that Compton, center Damien Woody and right guard Joe Andruzzi will hold fort in the middle of the line.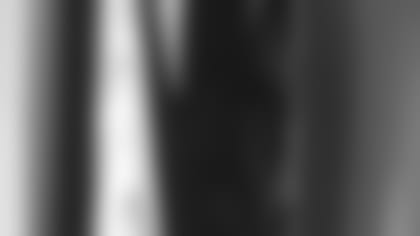 ]()
            Second-year tackle Greg Robinson-Randall has also received the seal of approval from Belichick Thursday. The only regular who has been healthy since Day One of training camp, Robinson-Randall has earned the right tackle spot.  

"He's been out there every day and he has been consistent," Belichick said. "Not that there aren't things that he could work on, but he's done a pretty solid job over there. I don't think anybody has done any better, let's put it that way. Until somebody can play him out of there, I think he has established himself."
With the steady progress Robinson-Randall has shown, Belichick feels it will be tough for another linemen to take the job away. Despite the praise, Robinson-Randall knows anything can happen.
"It feels good to hear that, but you can't ever feel too comfortable," Robinson-Randall said. "The biggest change is my knowledge of the plays and knowing what to do. Instead of thinking about things as much, I can go out there and just do it."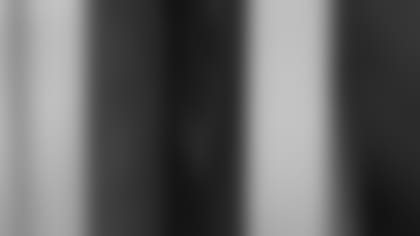 ]()
            On the other side of the line, fellow second-year man Adrian Klemm is waiting for the chance to go out for the left tackle spot. With the elbow injury he suffered in camp still hampering him, Klemm has been limited, but that should change soon.  

"I really think by next week Klemm will be in a much better position to at least start challenging for some playing time," Belichick said. "I don't know if that's going to be the case this week or not. I kind of doubt it."
For this weekend, the left tackle spot will be manned again by veteran Grant Williams and rookie Matt Light. Light suffered an ankle injury in his debut, but the time off has helped him get ready to suit up again