It's early yet, but the Tony Simmons project in NFL Europe is off to a strong start.
]()
            Through three games, Simmons has 14 catches, his total for the 2000 season, and that is despite not grabbing a pass in the season opener. He has three touchdowns in the last two games, including two scores that have put the Dragons ahead for good.  

Simmons is pleased with the results so far, but he should be excelling in the league. The opposition is a step down from the NFL, but a step back may just be what Simmons needed.
"It's not like I am going against Ty Law every weekend or people of that caliber, but it is a competitive league," Simmons said. "People out here are the same people who want to make (NFL) teams, and they have something to show off. I'm here to show what I can do and what I can accomplish when I go back."
What Simmons has accomplished this summer is impressive. As a three-year veteran of the NFL, he is far more polished than most of those in Europe. With his experience and ability, Simmons has stepped nicely into a leadership role in Barcelona.
"From Day One he has been a key guy for us," Head Coach Jack Bicknell said. "He is an unbelievable leader. The other guys look at him and look up to him because of his work ethic and how he practices."
NFL Europe is not the usual stomping ground for second-round draft choices. However, after averaging less than 19 catches per year in his first three seasons, Simmons wasn't seeing his potential realized. The Patriots hope a year in Barcelona is the kick-start he needs, and so far it has worked.
"I've seen a lot of guys come through this league," said Bicknell, who is the career leader in victories in NFL Europe with 47. "In a 10-year period, I've seen a bundle of them, and he's one of the top three or four I've ever had. I've never had a guy with more talent and desire to do things the right way."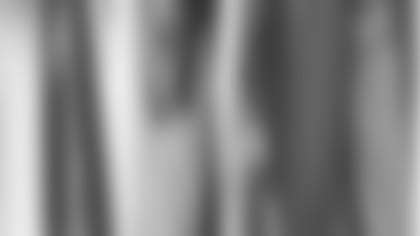 ]()
            The major problem for Simmons in his NFL career has been route running, a fact he acknowledges. His goal in Europe is to improve in that area and work on getting in and out of his route breaks smoother.  

In Week Three against Rhein, Simmons ran a variety of routes to perfection en route to nine catches for 141 yards and two touchdowns. However, his route running wasn't what Simmons was concerned about.
"As long as we win the games, I could run the crappiest routes in the world, and as long as I catch the ball, most coaches aren't really going to say anything," Simmons said. "What I really did in the last game was read the defense more. When I read the defense, I saw exactly where I needed to be."
Ironically, Bicknell doesn't see what the fuss is about. As far as he is concerned, Simmons is well schooled in his route running.
"To me, an out is an out, a post is a post and a comeback is a comeback," Bicknell said. "Unless in the NFL they have invented something that I'm not aware of, his route running is exceptional. His leaping ability is exceptional and he catches the football. He is not a track guy. He's a football player."
Okay, so maybe Bicknell is just blowing smoke. Surely Simmons needs improvement, right?
"I can honestly say that we haven't done anything with him," Bicknell said. "When he is blocking, he is a physical son of a gun. We really haven't said anything to him because we don't really know his history and we don't know anything about him. I know when Scott Pioli called about him, he was very positive. I really don't know what has happened over there, but I do know here in this league, he would probably be one of the top three or four players in this league."
So what exactly is Simmons doing overseas? He needed a refresher course on the finer points of the position. He has gone back to the basics and rediscovered the nuances of wide receiver.
"Actually, they are teaching me things, but they are teaching me things that I forgot a long time ago," Simmons said. "Sometimes the little things I forgot, that got me where I am, I've forgotten. They have kind of rekindled some of that stuff, and it was like, 'Oh, I remember that. I used to do this. Why don't I do it anymore? I should try it in the NFL.' I've tried it on the field, and it works. If I would have known some of that stuff before, I probably wouldn't be here, but I'm glad I'm here."
Simmons wasn't ready to reveal what aspects of his job he'd forgotten. While he has been successful early on for the Dragons, he wants to test himself against the likes of Ty Law in training camp before he pronounces himself cured of the problems that hampered him the last couple years.
Simmons was willing to discuss his problems in New England, problems he blames himself for. He knows the team needs a third receiver to step up and help Terry Glenn and Troy Brown, and he knows he is the right person for the job.
However, Simmons said his struggles to learn the new offensive system the Patriots installed with Head Coach Bill Belichick and offensive coordinator Charlie Weis hurt him. He didn't adapt well and tried to force his play.
"Last year wasn't the greatest year I've had," Simmons said of a season that saw him benched more than once. Late in the year he was even suspended for a week. "I had the chance to be the third receiver, but I kind of put myself in the doghouse. I got out, but then I got back in, and the back-and-forth treatment wasn't good for me at all. I could be the third receiver there right now, but right now I'm not there. I'm here in Barcelona proving my skills. It happened last year. The negative is over with, and I'm ready to get on to my next year.
"It got to a point where I was thinking too much and trying to make things happen. I started messing myself up and the coaches were starting to not be pleased with me because they thought I was not trying hard enough. I was thinking too much and trying to make things happen too much."
As is the case with quarterback Michael Bishop, Simmons has not spoken with anyone from the organization since he left for Europe. He made it clear that he wants his future to continue in New England, and he feels he can be the player the team needs.
"I'm not going to let myself get frustrated like I have probably done in previous years," Simmons said. "Now I understand there is more than one way to run a route and more than one way to catch a ball. The main thing is to just relax and play the game."
He's so smart, he's stupid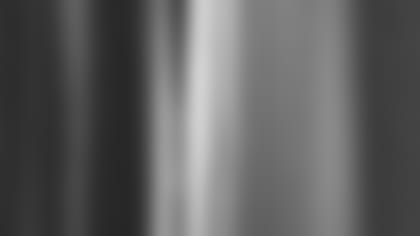 ]()
            Bicknell also had high praise for Patriots cornerback Sean Morey, who is on his second tour with the Dragons. There is no doubt in Bicknell's mind that Morey can play the game, but the coach would like to see Morey let his natural ability take over.  

Bicknell said he is always telling Morey not to think so much while he's on the field. The Brown product has plenty of improving to do, but he handled himself well when injuries forced him into the starting lineup for the season opener.
"Sean is a work in progress," Bicknell said. "The very first week he started at corner because we had some injuries, and the Berlin team tried to go after him right away, but they didn't get him. Sean is a guy who has learned every single day. Now, if he would just relax and not analyze everything that happens he'd be fine. He's smart, but he's stupid because he thinks too much."
Bicknell said switching a wide receiver to defense is the toughest thing he's ever seen, but he added that the coaching staff is happy with Morey's play thus far.
"I think he is his own worst enemy," Bicknell said. "He worries about too many things. He can play. He is physical, and he is tough. I have to get him to be comfortable, and when that happens, everyone will be happy."
George visits with Europe fans
]()
            In effort to promote Armed Forces Day in Germany, Patriots safety Tony George, playing for the Frankfurt Galaxy, visited an eatery on the Ramstein Air Base this week.  

George and Galaxy teammates Kevin McLeod (Atlanta) and Calvin Wilkinson (Baltimore) met fans and signed autographs at Ramstein's Heroes Pub and Eatery. The Frankfurt team is promoting this Saturday's game against the Scottish Claymores as a "Salute to the Armed Forces."
General Greg Martin, commander of U.S. Air Forces in Europe and Lt. Gen. Larry Jordan, Deputy Commanding General of U.S. Army Europe and 7th Army, will conduct the coin toss. The coin will be "dropped in" by a British parachute regiment who will skydive into the stadium, weather permitting.
The Frankfurt-Scottish Claymores game can be seen Saturday at 1 p.m. (ET) on Fox Sports New England. Also this weekend, Barcelona will host Amsterdam at 11 a.m. (ET), which can be seen on DIRECTV.