FOXBORO - They were coming off their ninth consecutive non-winning season, an utterly dreadful 1975 campaign that concluded with six straight losses, prompting the offseason trade of Heisman Trophy-winning quarterback Jim Plunkett, once heralded as the man who would save the franchise.
In the face of all that, Patriots tight end Russ Francis did what any self respecting 23-year-old free spirit from Hawaii would have done at the time.
"There was panic," Francis said. "So I went surfing."
Thirty years later, it appears Francis knew exactly what he was doing.
Riding a wave of success from start to finish, the 1976 National Football League season was, in many respects, the high-water mark for the Patriots franchise to that point in its history.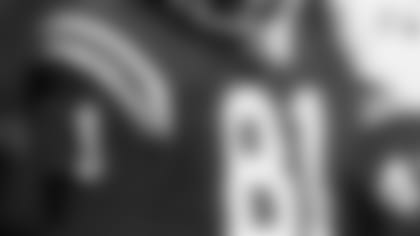 "We became a football team that year," said Francis. "Nineteen-seventy-six was the year the New England Patriots became a bona fide, quality, stand-ontheir- own, ready-to-compete-on-any-given-day, any-given-year football team."
"That 1976 team," said Gil Santos, the radio voice of the team then and now, "was the best Patriots team to never get to the Super Bowl. They were good enough."
"That was a pretty special team," said quarterback Steve Grogan. "I played on the [1985] team that went to the Super Bowl, but I think that '76 team had more talent."
Debate the contentions put forth by Francis, Santos and Grogan, if you wish.
This much is certain: Chuck Fairbanks' 1976 Patriots were good enough to win a then franchise-record 11 games and qualify for the conference playoffs where they took that season's eventual Super Bowl champions to the game's closing seconds before a highly controversial roughing-the-passer penalty helped lead to their defeat.
Early-season victories in successive weeks over Don Shula's Miami Dolphins, Chuck Noll's two-time defending Super Bowl champion Pittsburgh Steelers and John Madden's eventual Super Bowl XI champion Oakland Raiders were followed by a regular season-ending six game streak that included five double-digit wins.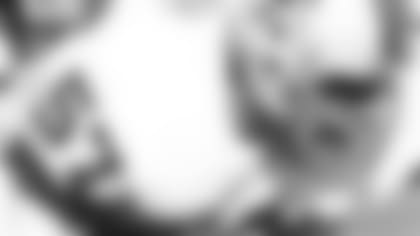 "Back then, the AFC was so much stronger than the NFC, with Pittsburgh, Miami and the Raiders, and we beat them all," said Steve Nelson, a third-year inside linebacker in the 3-4 defensive scheme the Patriots employed in 1976. "We became so confident, we didn't know any better.
"As the season went on, we just got better and better.We really didn't know how good we were."
Alas, the season of 11 wins was also a season of what might have been.
"If we'd won in Oakland, we had the perfect scenario," said Grogan. "Pittsburgh was beaten up and Minnesota never beat anyone in the Super Bowl. Coulda, shoulda, woulda."
After spending the summers of 1969-75 at UMass-Amherst, the 1976 Patriots kicked off their first training camp at Bryant College. While there may not have been the panic that Francis joked about, there also wasn't unbridled enthusiasm as evidenced by the rather modest crowds of 43,637 and 46,227 that attended the team's season-opening games at what was then known as Schaefer Stadium.
Who knew that "The Spirited Patriots of '76" (as the Santos-narrated Fleetwood Sounds record album released at season's end was dubbed) were going to develop into latter-day Paul Reveres who would embark upon one amazing ride in the face of long odds in America's bicentennial year?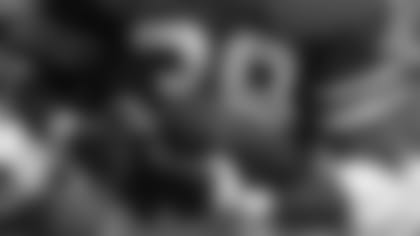 Who knew that this would be the Patriots' first winning season since 1966, when Mike Holovak's team rode Babe Parilli's arm, Jim Nance's legs, Gino Cappelletti's hands and foot, and a defense anchored by Houston Antwine, Jim Hunt and Nick Buoniconti to eight wins and a second- place finish in the old American Football League's East Division?
"No one expected us to do what we did," said Grogan. "We were coming off a bad year and started the season by playing four playoff teams from the year before, so it didn't look too promising. But I do remember going out and giving some talks before the start of the season and telling people, 'If we can get through those four games in pretty good shape, we should be decent.'"
That, really, was all that could be hoped for in the aftermath of a 3-11 finish in 1975 and the April 5 trade that sent a battered and beaten Plunkett back home to the Bay Area in exchange for San Francisco's two first-round picks in the 1976 draft, the 49ers' first-and second-round choices in 1977 and backup quarterback Tom Owen. Turned out that what Plunkett couldn't do for the Patriots on the field, he did for them off it: The trade went a long way towards turning the franchise's fortunes around.
The Patriots turned the picks they acquired for Plunkett into center Pete Brock and safety Tim Fox in 1976 (cornerback Raymond Clayborn and running back Horace Ivory completed the deal in 1977). Add cornerback Mike Haynes, whom the Patriots selected with their own first-round pick in 1976, and it was evident that the face of this franchise was changing dramatically.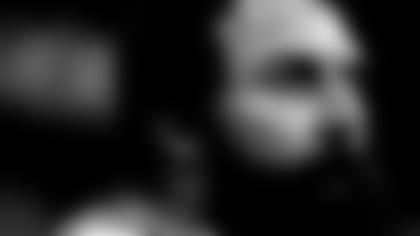 These were the New England Patriots, all right, with the emphasis on the "new."
"We actually went into that season with some optimism," Nelson said. "We'd been banged up the year before and had a great draft with Mike Haynes, Tim Fox and Peter Brock. Mike was Rookie of the Year and Tim and Pete also played significant roles as rookies. Plus, we knew Grogan was going to be the quarterback from the beginning.
"So we were a young team, but there was actually a lot of hope there.We'd had three or four real good drafts so things were going good in that respect and the feeling was it was a matter of when it would come together. I don't know that we knew we'd be that good that soon, but once it started happening it was like we didn't know any better."
However it didn't happen in the regular- season opener.
Coming off a .500 preseason, the 1976 Patriots were beaten soundly in their first regular season contest by the Baltimore Colts, 27-13, in Foxborough. In what was a tale of two quarterbacks, a seasoned Bert Jones tossed two touchdown passes to wide receiver Glen Doughty, while Grogan, playing the part of a fifth-round draft pick making just the eighth start of his NFL career, served up four interceptions.
One week later, though, New England fans got their first glimpse of a group that would come to be dubbed "Grogan's Heroes."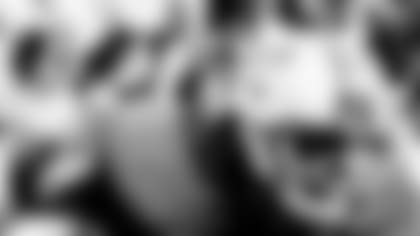 Tossing three touchdown passes — two to versatile halfback Andy Johnson and one to Francis — and running for another, Grogan directed the Patriots to a 30-14 romp over the Miami Dolphins at home that culminated with the presentation of a game ball to team founder Billy Sullivan.
As great as that win was, it paled in comparison to the following week's performance, a 30-27 come-from-behind victory over the two-time defending Super Bowl champion Pittsburgh Steelers, a shocker that rocked Three Rivers Stadium. While the Steelers fumbled the ball away six times in inclement weather, Grogan was slinging in the rain — throwing scoring passes of 38 and 58 yards to Francis and wide receiver Darryl Stingley, respectively, in the third quarter before running six yards for what proved to be the game-deciding score in the fourth as the Patriots rallied from a 20- 9 deficit.
"We came from behind to win in Pittsburgh and no one ever did that," defensive lineman Ray 'Sugar Bear' Hamilton said. "As I recall, we had a vote at the end of that year to select the biggest game of the season and it was pretty unanimous that was it. After we beat Pittsburgh, we were confident."
Confident enough to publicly humiliate that season's eventual Super Bowl champions in front of a packed house at Schaefer Stadium the following week. The good times rolled in a game that was every bit as one-sided as the final score would indicate, as Grogan had a hand or leg in five touchdowns — throwing for three (two to Stingley) and running for two — and directed a 48-17 annihilation of the Raiders before a home crowd of 61,279.
"Once we beat Oakland and with the way we beat them...I mean, we physically dominated them," said Nelson. "It was the only game they lost all year and we pounded them. After that, we knew we were a good football team."
"Aside from ourselves, the two best teams in the NFL that year were the Pittsburgh Steelers and the Oakland Raiders," said Francis. "The win in Pittsburgh was huge. We started flexing our muscles. Beating the Raiders at home, 48-17, showed us that we were for real and on our way, but in Chuck Fairbanks we had a coach who could keep our enthusiasm in check."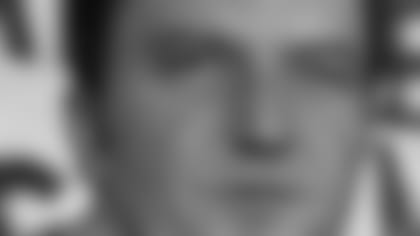 If Fairbanks was stoic on the sidelines — and he was — Grogan was a passionate performer who wore his emotions on his sleeve.
"He was very enthusiastic and had a real hard will to win," said Hamilton."He wasn't drafted high, but he came in with a real desire to play. Once he was given the opportunity, he took full advantage of it."
The team's unquestioned on-field leader at the age of 23, the kid's approach was contagious.
"Steve Grogan had a chip missing in his internal computer. Probably more than one, actually," said Francis. "He wouldn't acknowledge that anything was remotely impossible, difficult to do or dangerous. They invented the quarterback slide because of guys like Steve Grogan.
"He developed such a following in the support of his teammates. If you look at the films from 1976, there weren't too many people getting in to sack Steve Grogan. That wasn't because we knew how invaluable he was. It was because of the effort he gave."
Grogan's impact went beyond his leadership skills. While he may not have possessed Tom Brady's precision touch — 20 of the 302 passes he threw in 1976 were intercepted, outnumbering his touchdown tosses for the 14-game regular season by two — Grogan could run with the best of 'em. He gained 397 yards on the ground and averaged 6.6 yards per carry, while setting an NFL-record for quarterbacks by rushing for 12 touchdowns that year.
"Steve was a young quarterback who used his talents," said Nelson. "He had a strong arm, but he could run the football. He kept defenses honest. The way he performed, Steve could have been MVP of the league that year."
"He was an amazing player," said Santos. "That's what allowed the team to trade Plunkett. Chuck Fairbanks got a glimpse of Steve Grogan and saw in him what Bill Belichick saw in Tom Brady — a great leader on and off the field, a tough guy who was smart. Steve had a lot of Tom's attributes."
Like their quarterback, the true abilities of the 1976 Patriots were not reflected in numbers. Hard as it may be to believe, the team had neither a 1,000-yard rusher (fullback Sam Cunningham's 824 yards led the team) nor a 30-reception receiver (Johnson's 29 catches were tops). What it did have was an offensive line that paved the way for 2,948 yards on the ground — a total that, while amassed back in the days of the 14-game regular season, has only been eclipsed once in franchise history (by the NFL-record 3,165 gained by the team when the NFL instituted its 16-game regular-season format in 1978). The 1976 line consisted of a couple of Pro Bowlers on the left side — guard John Hannah and tackle Leon Gray — flanked by a strong supporting cast of right guard Sam Adams, right tackle Bob McKay and center Bill Lenkaitis, none of whom missed a start all year. Francis gave the Patriots a third Pro Bowler on offense.
Defensively, the 1976 team had just one Pro Bowler, the rookie Haynes on the corner.
"What we had was great flexibility on defense," said Nelson. "We had guys like Richard Bishop and 'Sugar Bear' Hamilton playing the nose. We had a lot of depth and some valuable experience. We had young, physical players like Sam Hunt and myself [at linebacker], then you had an old veteran at linebacker like George Webster and a guy like Steve Zabel. We had an experienced cornerback in Bobby Howard and a rookie like Mike Haynes. We had a good mix. It was just a good match of old and young."
In the wake of a 30-10 loss to Detroit inside the Pontiac Silverdome that dropped the Patriots to 3-2, it was young Grogan who got the team back on track, leading a ground attack that produced 330 yards by personally rushing for 103, including a 41-yard touchdown, in a 41-7 Monday night massacre of the New York Jets.
A split with AFC East rivals Buffalo (a 26-22 win) and Miami (a 10-3 loss) sent the Patriots into the month of November with a record of 5-3.
The 1976 Patriots wouldn't lose in the regular season again.
"We lost a couple heading toward midseason," said Hamilton, "then we got back and refocused."
Once settled, the Patriots' fourth-year head coach and their veteran leadership saw to it that the team maintained its vision.
"Chuck Fairbanks was rock solid," said Francis. "To me, the two most important words in putting together a football team, a coaching staff, a business team or in politics are 'quality' and 'chemistry.' Most people understand quality. In my humble opinion, you have to have team chemistry. Chuck Fairbanks understood that."
"He was demanding. He expected the best you had," said Grogan. "He also had a great coaching staff, guys who went on to become head coaches in the NFL. He brought talented football players and coaches together."
"We had a lot of characters, but we had a lot of leaders — guys like linebacker Pete Barnes, George Webster, Steve Zabel and Russ Francis," said Nelson.
"Some of them may have marched to the beat of a different drummer, but they were true leaders. And the coaches...Just on the defensive side of the ball, we had guys like Charlie Sumner, Hank Bullough and Larry Weaver. That was a great coaching staff."
Added Grogan, "We were young, but we had veteran leadership that taught us football. They took us aside and explained things to us because we were so young and we really weren't sure if we were good or not. You have to have players like that."
A 20-10 victory over the Bills launched the six-game winning streak that closed the season as Cunningham rushed for a career-high 141 yards and a third-quarter touchdown and Haynes made history, returning a Marv Bateman punt 89 yards for a second-quarter touchdown — the first punt return for a touchdown in the franchise's 17 seasons. In the interest of total disclosure, it must be pointed out that while one University of Southern California product (Cunningham) flourished that day, another went down swinging. The Patriots' task was made a whole lot easier when the Bills' O.J. Simpson took exception to a hit by Mel Lunsford, threw a punch at the defensive end and got himself tossed out of the game in the first quarter.
A hard-fought 21-14 win at Baltimore's Memorial Stadium followed. Filling in for an injured Cunningham, Don Calhoun ran for 141 yards as New England avenged its season-opening loss to the Colts, the eventual AFC East champions.
With the Jets experiencing serious air traffic control problems, a 38-24 victory at New York's Shea Stadium followed. Haynes picked off three passes and safety Prentice McCray returned two interceptions for scores as the Patriots set a franchise record with seven thefts, six coming at the expense of future Hall of Famer Joe Namath.
Returning home, the Patriots ran off 31 unanswered points in a first half that featured long-distance scores by John Smith (a 49-yard field goal) and Haynes (a 62-yard punt return) en route to a 38-14 romp over the Denver Broncos.
A 27-6 rout of the New Orleans Saints in the season's last home game clinched the franchise's first playoff berth in 13 seasons and first since the old Boston Patriots went to the AFL Championship Game in 1963. That made for some fun in the Florida sun in the regular-season finale.
"We'd locked up the wild card and went to Tampa for the last game," said Grogan. "We went down there early and had a good time.We didn't work real hard that week. The team hotel in Tampa was on the beach. Practice was secondary. We were in the playoffs."
Even with the Patriots playing the part of "The Beach Boys," the bumbling Buccaneers were overmatched in the end, cinching a winless finish in their expansion year by dropping a 31-14 decision to New England. The game concluded as Grogan set the NFL record for quarterback rushing touchdowns in a season when he scampered in from the 1- yard line and outside linebacker Zabel lined up at kicker to tack on the game's final point. The real comic relief that day at Tampa Stadium, however, wasn't the 6-4, 235-pound place-kicking wannabe, but Sam Hunt, a 240-pound bulldozer of an inside linebacker who intercepted a fourth-quarter pass and appeared locked in slow motion as he rumbled 68 yards for what proved to be the game-winning score.
"I think it took Sam about 15 seconds to get there," cracked Nelson.
If that seemed like the longest play in the 1976 Patriots' season, the following weekend's AFC playoff game in Oakland was unquestionably the longest day. Leading, 21-10, in the fourth quarter, the Patriots let one get away. In defense of the Patriots' defenders, which surrendered two touchdowns in the last 11:03, they had some help. Referee Ben Dreith's questionable roughingthe- passer call on Hamilton turned a thirdand- 18 incompletion at the New England 27 into a first down, ultimately setting up Ken Stabler's game-winning rollout from the 1-yard line with 10 seconds to play.
What the "Tuck Rule" is to a generation of Raiders fans, Dreith's roughingthe- passer call was to a generation of Patriots followers.
Asked, 30 years later, if the call in question was a case of roughing the passer, Hamilton, now the Jacksonville Jaguars' defensive line coach, answered: "Everyone knows it wasn't."
Despite the frustrating finish, fond memories of that season linger.
"That," said Hamilton, who played with the Patriots from 1973-1981 and is now in his 20th year as an assistant coach in the NFL, "was my all-time favorite season, without a doubt."
"It sure doesn't seem like 30 years," said Grogan. "It's gone too fast."
This article was originally published in Patriots Gameday on August 19, 2006.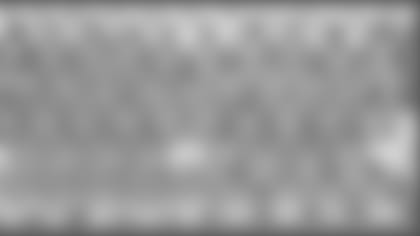 1976 New England Patriots - Team Photo