For the third straight practice, Bryan Stork was not on the field with the Patriots when media were allowed to observe the team. New England's starting center, therefore, remains a question mark for Thursday night's regular season opener against the Pittsburgh Steelers. It's unusual for a player who misses an entire week's worth of practice leading up to a game to suit up for that game.
Stork suffered a concussion in early August and was seen only sparingly in the locker room and on the field in a rehab capacity. He dressed for practice this past Saturday, but hasn't been on the field for the three practices since then.
Stork's absence would be significant on its own, but is even more of a concern with the Patriots likely to start a pair of rookies at the two guard spots. The interior offensive line was perhaps the weakest point in the o-line a season ago, particularly in games when Stork was not playing due to injury.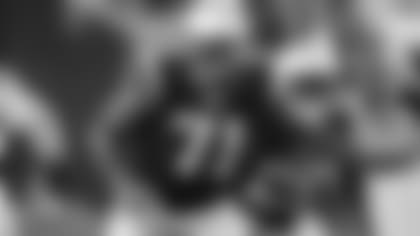 The Patriots continue to tinker with their practice squad. According to media reports, rookie linebacker Xzavier Dickson has been let go to make room for second-year o-lineman Cameron Fleming, who himself was cut after initially making the 53-man roster over Labor Day Weekend. Fleming was on the field Tuesday in his customary 71 jersey. Dickson was not out there.
Meanwhile, defensive lineman Khyri Thornton, claimed off waivers from Green Bay Sunday, made his first appearance at practice. He was wearing jersey number 74.
The Patriots have elected team captains, according to ESPNBoston.com. The familiar names of QB Tom Brady, safety Devin McCourty, LB Jerod Mayo, DE Rob Ninkovich, and WR/special teams ace Matthew Slater are back again in their roles. Ninkovich was a fill-in captain two seasons ago, but did not serve in that capacity last season.
Two newcomers are both on the o-line, with left tackle Nate Solder and guard/center Ryan Wendell receiving the honor for the first time in their careers.