FOXBOROUGH, Mass. -- A new season, a different result, a lot of improvement left for the Super Bowl champions to make.
The New Orleans Saints gave up big plays and a decisive 28-yard field goal in the final minute as the New England Patriots opened their exhibition season with a 27-24 win Thursday night.
Last season's title won't help the Saints repeat.
"That's been our mindset from the start," linebacker Jonathan Vilma said. "We've got to prove ourselves all over again. We've got to keep working and improve on the little things."
For the Patriots, it was a successful return to the field where their last game was a rout, a 33-14 loss to the Baltimore Ravens in the first round of the playoffs.
That shouldn't affect the coming season, either.
"It's a new year. We've had 20 practices," coach Bill Belichick said. "Whatever happened last year was last year."
The Saints lost more than a game during their visit to New England, which began Tuesday with two days of joint practices.
On Wednesday, No. 3 running back Lynell Hamilton tore his right anterior cruciate ligament, an injury that likely will sideline him for the season. On the Saints first possession Thursday, punter Thomas Morstead hurt his left shoulder knocking Julian Edelman out of bounds after a 40-yard return and placekicker Garrett Hartley punted the rest of the night.
After the game, Morstead was walking with his arm in a sling. Coach Sean Payton said X-rays were negative, and Morstead was due for an MRI in New Orleans on Friday.
The Saints punted four times on their five first-half possessions and managed just a field goal on their last four of the game. Their final series ended with an interception. And there were plenty of missed tackles.
"Too many sloppy things we've got to get corrected," Payton said. "I know it's the first week of preseason; still, a lot of things are disturbing. ... I think we'll put the tape in and we'll see it wasn't just young players."
On his first series since being voted Super Bowl MVP, Drew Brees threw an incompletion and was sacked for a 10-yard loss. But on his third and final possession, he led a 20-play, 86-yard march that lasted 10:01 and ended with a 2-yard scoring run by Reggie Bush that cut New England's lead to 10-7.
Brees completed 9 of 13 passes for 55 yards.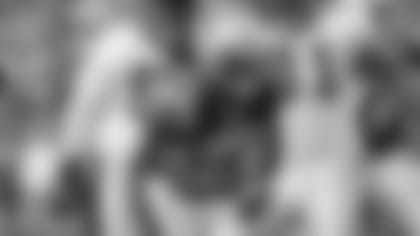 ]()Tom Brady, a two-time Super Bowl MVP, played New England's first two series and went 5-for-8 for 67 yards. In last year's exhibition opener, he played for the first time since the 2008 regular-season opener, when a knee injury ended his season.
"This is all about establishing an attitude any time we step on the field," New England tight end Alge Crumpler said. "Regardless of who we play or what the circumstances are, if we play together as a team good things will happen."
Gostkowski kicked the winning 28-yard field goal with 53 seconds left after Darnell Jenkins caught a short pass from seventh-round draft pick Zac Robinson and turned it into a 52-yard gain. The Saints also allowed kickoff returns of 52 and 50 yards by first-round draft pick Devin McCourty.
The Patriots held out wide receiver Wes Welker despite his strong comeback from a torn ACL in his left knee suffered in the last regular-season game. He is expected to be ready for the opener Sept. 12 at home against Cincinnati.
"The players who didn't dress we didn't think were ready to play," Belichick said.
New Orleans beat the Indianapolis Colts 31-17 in the Super Bowl, overcoming a 17-16 fourth-quarter deficit and scoring the final touchdown on a big play, Tracy Porter's 74-yard interception return.
"We pretty much put the Super Bowl behind us," Porter said. "We were rusty and have to execute better in all aspects of the game."
New England played much better than in New Orleans last year, a 38-17 loss in which Brees threw five touchdown passes and gave the Saints an 11-0 record.
Without Welker, Edelman had another big game with six catches for 90 yards. He caught six passes in the playoff loss to Baltimore
"I learn everything (from Welker). I learn how to be a professional," last year's seventh-round draft pick said. "Wes has been a huge part of helping me develop and still is."
The Patriots scored on their first three possessions, getting a 35-yard field goal by Gostkowski; a 6-yard run by BenJarvus Green-Ellis; and a 5-yard run by Laurence Maroney. Reggie Bush scored on a 2-yard run for the Saints, who trailed 17-7 at halftime.
The Patriots made it 24-7 on the first series of the third quarter when Maroney scored on a 1-yard run after McCourty's 52-yard kickoff return.
But the Saints came right back on Larry Beavers' 97-yard kickoff return and Chris Ivory's 2-yard run, then tied the score on Hartley's 23-yard field goal with 2:40 remaining.
Notes: Red Sox 1B Kevin Youkilis, recovering from surgery on his right thumb, was on the sideline. ... New England's Chris Taylor led all rushers with 39 yards on eight carries. ... The only turnover, an interception by Eric Alexander of the Patriots, came on the next-to-last play.
Copyright 2010 by The Associated Press