Convinced that analytics can change the way they do business on and off the field, sports teams and leagues have given rise to new companies, driven education options and created job opportunities that strive to help them put their data to work.
These entities are awash in data collected from customers because the list of access options has quickly expanded to feature mobile apps, social media, video, ticketing, connected stadiums and more. The level of data business bring in continues its historic rise. The sports industry needs more and better help.
Sports analytics are far from new, but increased interest in data to drive smarter coaching, personnel decisions and marketing has resulted of late in an outsourced option, a new degree program, focused events, demand for data analysis-savvy hires and video analytics software.
Now Hiring
When it comes to off-the-field career opportunities, business of technology-savvy professionals would be well advised to check out the analytics/data science field within the sports world. Most NFL teams use analytics to some extent with the Chicago Bears, the WWE and Detroit Red Wings have posted jobs for analytics execs in recent weeks. And many more teams are actively searching for marketing pros.
So how you define analytics? Analytics often involves studying past historical data to research potential trends and to analyze the effects of certain decisions or events. The CEO of Under Armour calls data "the new oil."
Same Challenge, Just Bigger
However, like oil, data collection, management and analysis have been around for a long time. Non-sports businesses awash in data (such as the auto industry) started before the millennium by gathering customer data and building large data warehouses. They used business intelligence software packages to pull important data from these huge repositories and reporting packages that put data on context to help C-level execs maker better (data-powered) decisions.
The amount of data amassed was always big data, long before the "big data" phrase was coined. Now it's far bigger data. How? Why?
Why Data Collection is "Bigger"
The data analysis field has expanded massively since then with the introduction of mobile devices of all types, more collection points and gradually better business data processing software tools and services. Add in team engagement with fans and other via apps, Internet delivered services, social media and video.
Doubters, Skeptics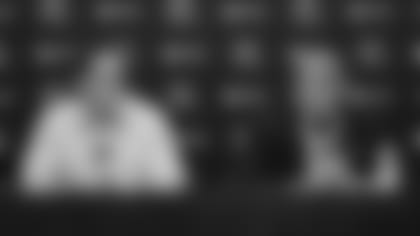 There are those that doubt the use of statistics to predict future success, with many concerned that things you can't quantify, measure and analyze are as or more important. Some teams that relied heavily on data to construct their team have experienced some epic fails.
The movie Moneyball showed how the Oakland As started using statistical analysis to put together a high-performing team while using small payroll beginning in 2002.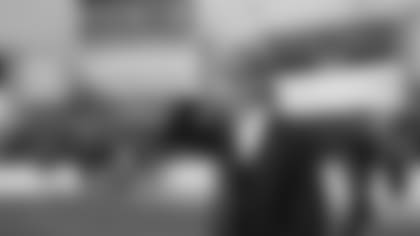 But Pitt's character Billy Beane met with string resistance to the moneyball approach implemented that year. And Paul DePodesta, an analytics exec hired by the Cleveland Browns as their chief strategy officer has reported being mocked by some in the league.
That noted, the legion of those that use analytics to power business decisions is expanding rapidly, especially in the sports world.
Kraft-ing a New Business
You may not find a bigger believer in data and analytics than New England Patriots Owners Robert Kraft. Sold on the power of the combo, his company has spun off the team's data collection and analytics company to sell its services to any interested parties (with the team staying on as a customer).
The company is called Kraft Analytics Group (KAGR). It's CEO, Jessica Gelman, is a former collegiate athlete and Harvard Business School grad who has led successful, data-driven marketing campaigns in her time with the NFL franchise.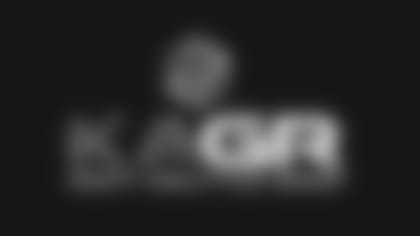 KAGR aims to help businesses in sports and entertainment become more efficient through the use of data and analytics, offering as one of its services, to handle this not so light-lifting undertaking on behalf of customers.
Collecting data from all generation points for businesses is a tall task, especially if they, like the NFL and other sports leagues, deal directly with customers. These entities typically have raw customer data coming in from multiple concurrent - and separate - marketing campaigns (not to mention those with their sponsors/advertisers).
Add in the soaring use of mobile devices and social media as a means to engage customers (with team- and league-specific apps) and you can envision the rising tide of consumer data that businesses are faced with collecting and analyzing as tech-enabled access options continue to speed ahead.
KAGR is a tech company with its efforts data backing some 15 years that began with the Kraft Sports Group (comprised of the New England Patriots, New England Revolution and Gillette Stadium). The unit "built the team and technology that with experience transformed our business through analytics."
KAGR claims it can help companies collect data across all platforms and will integrate, manage and find the insights about clients' customers so they can focus on running your business. To do this, KAGR provide the tech infrastructure, experts and other necessary resources that would require much time and money if companies took the DIY approach.
Syracuse's "School of Analytics"
Generally speaking, the earlier individuals can be reached with education on a focused skill or skillset, the better. It seems reasonable that this holds true for analytics as used specifically in sports. So, if you have high math and computer-programming aptitudes and want to work in the personnel or marketing sides of sports there are new options - and you can expect more sports becomes a bigger business.
With that in mind, Syracuse University's Falk College plans to next year launch a sports analytics degree program that will supplement its long-standing sport management program. The university has long produced a pipeline of sports broadcasters, on-air talent and athletes-turned-sport media.
The sustained rise in analytics as they apply to the sports business has fueled the need to fill new posts on team and in leagues with those savvy on analytics and related topics.
The planned Bachelor of Science in Sport Analytics will provide students with a deep understanding of math, statistics, research methodology, sport economics, database management, finance, and computer programming integral to sport analytics, according to the school. 
The school decided to add a foreign language requirement after being told that bilingual sports analytics folks are in greater demand.
"Upon graduation, students will be prepared to think conceptually and analytically while applying these principles to real issues in sport organizations," notes Professor Rodney Paul, a sports economist who led the collaborative development of the new degree, in prepared comments. "Our program prepares students for a variety of different possible analytics career paths on the player evaluation side, business side, or both."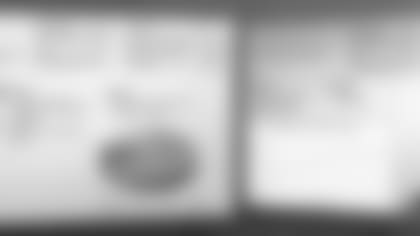 MIT Sloan - A Decade of Sports Analytics
For those interested parties who don't wish to pursue a degree program in ports analytics, there are other ways to get smart on the topic, the best known of which is the annual MIT Sloane Sports Analytics conference. The multi-day event is a veritable who's who of the sports and analytics industry and celebrated its 10th year of existence.
The celebrated confab includes keynote speeches, panel discussions, case studies and more feature sports and tech personalities well beyond the NFL and reaching across the country from MIT's Massachusetts headquarters.
Panels focused on analytics by sport type, the connected stadium, future of fan analytics, modern sports finance, the rise of big data, ticketing analytics, sports science-wearables, and the next wave of sports entrepreneurship. The conference offers a broad grounding in tech and business with a strong focus on how analytics will likely look in the future (in part based on their source: fans, stadiums, ticketing etc.)
Where the Jobs Are
As mention above, team and leagues of all types are posting jobs for analytics-savvy workers. Many others seek senior marketing execs - positions which are seen today as being at least partially powered by data collection, management and analysis.
There's an ongoing debate on - and healthy skepticism - of the power of analytics. It appears to have shifted over the many years from viability to what level of reliance teams feel comfortable with (at least in the NFL). There's no debate however over whether this skill set is in growing demand among sports industry employers.
The Bottom Line
As sports teams expand their use of tech and the ways in which they engage fans, "big data" will continue to become bigger data, making the analysis of this currency far tougher.  Watching the performance of sports and entertainment industries and the Kraft analytics spinoff should also be telling.
Bob Wallace is a technology journalist with over 30 years of experience explaining how new services, apps, consumer electronic devices and video sources are reshaping the world of communications as we know it. Wallace has specific expertise in explaining how and why advances in technology redefine the way sports fans interact with their league, teams, players and each other. He's the Founder of Fast Forward Thinking LLC.