House of Cards, The Walking Dead and Game of Thrones aside, binge viewing is alive and well in the NFL.
Defined as watching of several installments of a TV show in one sitting, binge viewing is on its way to becoming the new normal thanks to continued technology advances over the decades.
Watching two or three, 3-hour games in a row live on most Sundays qualifies as extreme binge watching in my book.  You can record the games, though the majority doesn't. Regardless, the NFL has evolved beyond games with original episodic programming that can increasingly be viewed on three screens.
In fact, NFL fans aren't totally reliant on the technology advances such as VoD systems and DVRs that have helped propel binge watching outside of the sport.
For those that can't commit long stretches to watch live NFL games on Sundays, the league has offered NFL Game Rewind, an online streaming app that lets fans watch most any game after it has aired on live TV since 2009. Fans can watch a shortened version of the game or the game in its entirety.
Beyond Games to Originals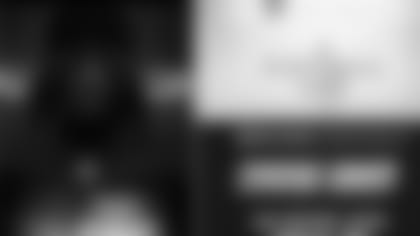 And the league, with a big assist from NFL Films, continues to add magnetic content with originals Undrafted and Finding Giants joining A Football Life (2011 launch), Hard Knocks (2001 debut), Hey Rookie! (2010), America's Game (2006) and Top 100 Players staples for last season. Better still, many are available on TV, laptops and mobile devices such as smartphones courtesy of NFL Now.
The good news for the league is that all of this captivating content is available across all three screens; big-screen TV (NFL Network), laptop and wireless devices via apps such as NFL Game Rewind and NFL Now – two standalones that would rock if somehow combined into one. And NFL Mobile provides primetime games, news and more to Verizon Wireless customers who choose the app option.
Look for the league to offer many more of its originals – as it did with Undrafted and Finding Giants last year – to fans via the paid version of the NFL Now app. Offering past episodes available will fuel further binging.
Binging, Tech & the NFL
To best understand binge TV viewing, you need to first understand where the phenomenon came from and what tech and product developments drove it forward to where it is today.
-Marathons. Back in the 1980s, TV stations would broadcast series "marathons" that included episode after episode of a popular show for many hours using tried and true over-the-air distribution technology.
NFL Binge Approach: The NFL Network runs mini-marathons of most all of its original series.
-DVDs. For those who wanted to watch past seasons of an original series, the next option was to buy the DVD with the sought after episodes in retail outlets. Consumers could then watch at will.
NFL Binge Approach: The NFL does produce DVDs of special games such as Super Bowls. It's not really an option for catching up on episodes of originals. If it's access to just-played or recently-played games, you can sign up for NFL Game Rewind which shows most games after their conclusion with many extras.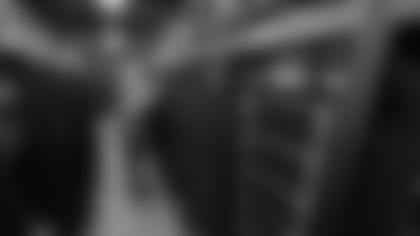 -Video-on-demand (VoD) systems. Aware of the shift away from appointment TV and the gradual rise in binge viewing, pay-TV providers began offering pat episodes and eventually entire seasons of popular shows from their cable TV systems.
Providers such as Comcast built vast VoD systems called 'libraries', comprised of server farms that stream the episode content to the viewer's TV once play is pushed. The initial focus was on movies as they brought in rental revenue. TV shows followed with the hottest shows at the time, including the CSI franchise among the first to be available on VoD.
These cable TV programming providers started making the latest episode available on demand but quickly enacted a process called "stacking" where it made available past episodes and past seasons, often all the way back to the show's launch obviating the need for DVD season purchases.
NFL Binge Approach:Think of the league's long running NFL Game Rewind app as a VOD product. You get access to just-played or recently-played games after their conclusion with many extras. Oh, and NFL Network is part of most major cable TV VoD systems already.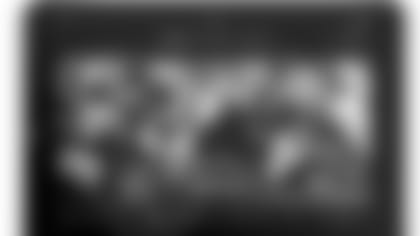 -DVRs.TiVo's introduction of a digital video recorder (DVR) that enables users to record TV shows and movies for watching at their convenience was a technology of binging game changer. DVR owners typically don't watch TV series in their scheduled time slots. These breakthrough devices also allow owners to record entire seasons of past TV shows.
Better still, many DVRs allow consumers to skip ads when they play back their recorded shows which has been a sore spot with TV network owners for which sold ads are revenue.
While most DVRs record and store content on internal hard drives, pay TV provides such as Comcast, with its X1 platform enable customers to record shows and movies that are stored in the cable giant's internal network. This X1 is an example of a cloud-based DVR because the storage and other capabilities are in the network, not in the device in your home.
NFL Binge Approach:You don't need a DVR to binge watch NFL content (games or originals). NFL Game Rewind has DVR controls and more.
It's important to note that the league's NFL Now app contains video-on-demand capability that lets you watch past episodes of some of its original series. The premium version of the app only costs about $3 a month.
You can also binge view a treasure trove of team- and player-specific video content with the powerful app. It doesn't show live games but provides plenty of live programming including news shows, highlights and more.
-Netflix. The over-the-web subscription TV service added big fuel to the binging fire in 2013, when it made the entire season of its first original series, House of Cards, available at one time, enabling fans to view the entire schedule of installments in far few sittings than needed to watch a new episode once a week.
This is more of a business than tech effort though Netflix did address the potential network congestion and overload problems by paying ISPs like Comcast extra for preferred transmission to the homes of their Internet customers.
NFL Binge Approach: Netflix lacks live and on demand sports content. But it doesn't lack the courage to evolve and innovate. Don't be surprised at all if the NFL takes a page out of the subscription streaming service's book and releases an entire season of one or more of its originals at once, just as Netflix did with House of Cards. This approach supercharges binge viewing since you don't have to wait a week for the next new episode in a series.
-Internet Streaming Services. Those who find the limitations and/or cost of pay-TV cable service have options beyond Netflix to watch past episodes and seasons of TV shows when they choose. Hulu, Amazon, and other online streamers also fit the bill.
Newer options which contain fewer channels than traditional cable TV, and typically cost less, have been popping up this year with Dish Network's Sling service and Sony's Vue for gaming console users. Channel-specific subscription web services from HBO and Showtime are also available now.
Some services include DVR functionality. Others don't.
NFL Binge Approach: The NFL is no stranger to live and on-demand Internet streaming services as its streams games live outside North America via NFL Game Pass. NFL Preseason Live is another streaming app available. NFL Game Rewind is a streaming service that provides DVR controls and other frills (watching multiple matches at once) for games after they have ended.
You need to look closely at the growing list of web streaming services to see what if any NFL content they carry. None has arisen as a substitute for live games via over-the-air broadcast or on channels that comes with most pay-TV services.
NFL-Yahoo Game On(line)
Lastly, remember that the league has teamed with Yahoo to stream a regular season game from London live on the world wide web this season, free for viewers. The league termed it a "test." Truer words have perhaps never been spoken.
Expect the NFL to test any and everything with this undertaking and the results going a long way toward the league offering more viewing options to bingers and regular fans alike.
Binge watch responsibly. And stay tuned.
Bob Wallace is a technology journalist with over 30 years of experience explaining how new services, apps, consumer electronic devices and video sources are reshaping the world of communications as we know it. Wallace has specific expertise in explaining how and why advances in technology, media and entertainment redefine the way football fans interact with the league, teams, players and each other. He's the Founder of Fast Forward Thinking LLC.