True virtual reality has quickly captured the imagination of content owners, tech vendors and fans.  However, capturing and holding the attention of fans with an immersive experience does have its challenges .Those who seek to redefine pro sports viewing will need to overcome core tech and network infrastructure obstacles.
Last week alone, the MLB and NBA announced deals with VR vendors to deliver a weekly game of the week to fans in virtual reality. The NFL last year provided game highlights and an original series in VR on-demand but has yet to stream live content such as game casts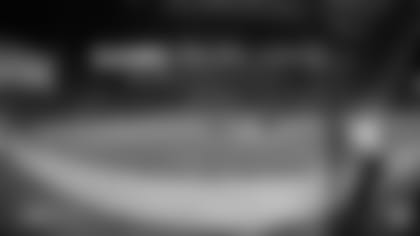 The core network infrastructure challenge is how to deliver VR streams, especially over the links between the web and consumer homes. VR streams - depending on what they contain - are typically bandwidth hogs with big broadband links needed to deliver true VR the way it was intended to be viewed and used.
VR's promise to provide immersive, super high-resolution images from advanced cameras of live sports can spell trouble for bandwidth pipes to the home. Tech vendors are feverishly working to find ways to deliver more content using advanced streaming methods and encoding over current broadband pipes. 
Fan Impact
Long-used for online gaming, virtual reality promises to put sports fans front and center in the game without being at the game. VR calls this immersion, with "experiences" ranging from a single camera view to watching the action through a number of cameras placed at different vantage points in the venue. Individuals need the prescribed vendor's headset and to download the accompanying app to their smartphone to get going.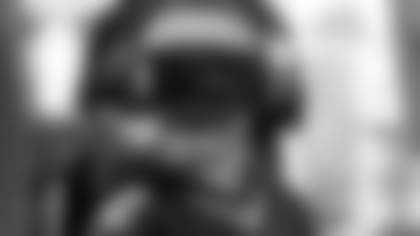 This sounds simple. However, opinions vary widely on whether fans at home have fast enough Internet connections. Some believe many current links will become bandwidth bottlenecks or simply overwhelmed. This must be addressed to ensure fans have an optimal user experience when looking to view an immersive live VR games stream.
"I don't think the home has the bandwidth to handle live VR so it would have to be on demand," said one NFL source. That was the league's approach last year when it partnered with vendor NextVR to produce short highlights packages for on-demand access (as in after the game concluded). It also partnered with Google to co-create a nine-part original series in VR and available on demand.
The NFL Approach
Unlike other sports leagues, the NFL has to date, focused squarely on short-form content creation for use after games conclude or with the VR series, at any time via video-on-demand systems.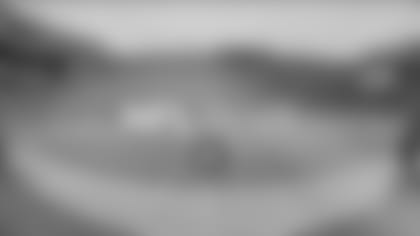 That runs contrary to efforts by the MLB and NBA to deliver fans live games in VR. The live approach would likely require service providers to invest big in additional infrastructure from the core of their network all the way out to the last mile connection to the home. Remember, that the duration of these contests typically ranges from 2.5 to 3.5 hours.
When asked if the Now Fun League would continue the projects for the upcoming season, the answer was a bit unclear and lacked detail, but seemed hopeful in terms of continued work and interest in VR.
"The short answer is we liked what we saw across our VR partnerships last year and will look to continue to do more this year to build an NFL VR presence, develop internal capabilities, and test fan interest," commented one league spokesperson.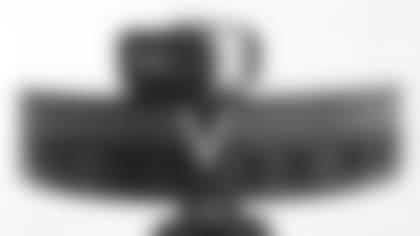 Last year, the NFL's undertakings focused on VR streaming of on-demand content such as postgame footage and what the league called the first original series in VR. Streaming live games however would be something of a different beast for the league.
The content capture devices, such as VR cameras from Voke, which was bought by Intel last year, and NextVR have already shot live sports action for streaming. It's how that precious payload is delivered to fans that has received little public attention
Testing...
"Live football presents very different challenges from other sports when it comes to a live VR production so we'll continue to test until we feel we have a quality product for our fans," the spokesperson added.
One league source predicted VR streaming of live games is years away, unless a VR company or network paid a huge sum of money for the right to deliver a live NFL football game. 
….and "Experiments"
While the present is full of talk and marketing opportunities, the NFL has taken what appears to be a more measured and cautious approach with virtual reality. Instead of teaming to broadcast live games on VR, the league last November  partnered with NextVR to help create a post-game experience for fans that was available on demand not long after three select games concluded.
The "experiences" were to be about 10 minutes long from the chosen sites and include a combo of expert commentary and game highlights. For each production, press materials said, "NextVR will work alongside the award-winning team from NFL Films, utilizing their experience and access to deploy NextVR's virtual reality cameras throughout each stadium to capture immersive views of NFL action like never before."
The league understands well that virtual reality is a rapidly evolving technology. "This is a great opportunity for the NFL to continue experimenting with the capabilities and distribution of VR experiences," said William Deng, Director, Media Strategy and Business Development at the NFL. 
The VR Original Series
Also last season, the NFL produced its first original VR series - a nine-part undertaking it created for launch on YouTube using Google Daydream's headset. The league was quick to say at the announcement last November that the focus here is promotional.
Vishal Shah, the NFL's senior VP of digital media, said of the undertaking when it was announced: "We want to get better acquainted with the technology, the platform, the content we can actually create… and how our fans are engaging in the content and viewing it."
NFL Films, an asset other pro leagues lack, produced the 5- to 10-minute episodes which covered players, coaches, executives, cheerleaders and fans
The NFL worked with Google is staff and equipment for the series. Important to note is that the league and Google teamed to develop, and is helping the NFL develop the app for the Daydream View platform. 
Big Bandwidth or Bust?
In its quarterly State of the Internet report, Content Delivery Network (CDN) kingpin Akamai Technologies, Inc. reported gains in Internet connection bandwidth capacity. The average bandwidth to homes rose to 18.7 megabits/sec, for the first quarter of this year, while peak bandwidth rose to 86.5 megabits/sec.
Canada finished behind global leader U.S. with an average of 16.2 megabits/sec, and a peak of 78.7 megabits/sec, according to the comprehensive Akamai report.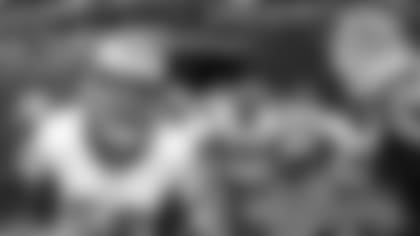 These figures are crucial to helping VR streamers determine how large a stream should be, with that decision essentially defining the size of the potential viewing audience for the content. If the estimated size isn't large enough, VR could drop down the tech priority list of sports leagues and producers of other events such as concerts.
Intel produces 3-, 5- and 8-megabit virtual reality streams for Major League Baseball, according to CTO of Intel Sports Group, Jay Sankar. "These bit rates are well within reach of a significant number of homes and the experience is good with LTE as well." 
The streams also include features including a picture-in-picture of a zoomed in pitcher batter view, stats, scores, and more, according to Sankar.
The VR undertaking also has adaptive bit rate streaming (ABR) tech at its disposal in the app. It has long been used with the delivery of live video over public networks because it enables the switching between bit rates based on the available bandwidth at the time. Capacity is known to fluctuate on the Internet.
The Network Imperative
Conspicuously absent from materials/public discussion/ is any mention of network infrastructure needed to deliver live, multi-hour VR streams to a potentially huge audience. Some ask if networks can survive.
"True VR is super bandwidth intensive and doesn't tolerate latency (delay)," explained Teresa Mastrangelo, **Founder of Broadbandtrends LLC**, a network infrastructure and service provider market analysis and consulting firm in Norfolk, VA. "Only a small percentage of homes already have the Internet connection needed to handle this experience."
"What's uncertain is whether or not service providers will be willing to spend to upgrade their infrastructure for an application that may prove to be of high value to consumers," she added. "It's a bit of a Catch-22 situation today."
Service providers may be facing spending on data center hubs, optical transport connections, storage and more data centers close to the network edge. Caching tech and products toward the edge could help provide an improved viewing experience, especially for non-live VR content.
The NFL's on demand approach with short-duration (minutes) streams would impose less strain on network and require less service provider network infrastructure spending. Service providers would likely focus on adding storage so the VR programming can be located closer to viewers for a better user experience.
Where's the Business Model?
As virtual reality is an emerging technology and thus a work-in-progress. The preferred price is free, be it for streams of live games or for on-demand content. While this helps attract fans to the experiences, it's not clear when we will see an actual revenue model in this space.
Models discussed include pay-per-view, inclusion in existing league streaming subscription services and a standalone subscription fee for VR content.
The fan focused NFL's thinking here is clear as day. The NFL's Shah said at the announcement of the nine - part VR series last November: "the project underscores that it's still early in the VR game - with the league tapping the tech as a promotional fan-engagement vehicle, rather than a revenue driver."
The Bottom Line
There is no race to a finish line when it comes to sports leagues deploying virtual reality. Determining how to provide interested fans the optimal user experience they have been shown and heard about is job one.  Achieving this lofty goal with a revenue plan would be even better.
For these milestones to be reached all members of the virtual reality ecosystem need to focus on ensuring the necessary network infrastructure and embedded technologies are in place to handle the top-rate delivery of VR streams and what should be a resulting vertical increase in fan demand.
Bob Wallace is a technology journalist with over 30 years of experience explaining how new services, apps, consumer electronic devices and video sources are reshaping the wide world of sports. Wallace has specific expertise in explaining how and why advances in technology redefine the way sports teams interact with their partners and fans. He's the Founder of Fast Forward Thinking LLC.