What do college basketball, Coachella and the National Football League have in common?
All three are crucial elements in the drive to create a broad user base for virtual reality broadcasts.
Why? Because while virtual reality has captured the imagination of many who haven't yet used it, the technology has a long way to go toward changing the way people around the world view and consume concerts, news events, pro sports and much more.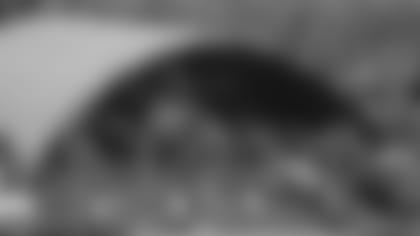 VR pioneer NextVR and Fox did a six-camera shoot of the Big East basketball conference playoffs over ending last weekend. Coachella organizers will be providing cardboard VR viewers and an app to interested attendees (while fans worldwide can buy the headset for $22 from the event's website). Several NFL games last season were shot in VR, a technology already used for training by many teams' QBs. 
To help speed adoption of VR as a viewing option, pioneers like Fox are providing it free to consumers by using a sponsorship revenue model rather than charging per viewing (pay-per-view) or using a regular monthly fee (subscription model).
Lifting Weights
The heavier lifting comes in the form of reality vendors scaling the tech in their production networks to handle more VR broadcasts more frequently. This would help create a TV (program) guide of sorts for consumers. The end result could drive VR event viewing on a regular basis, the way consumers view traditional pay and online TV shows throughout a week or month.
VR companies delivering or planning to provide broadcasts would love to have its immersive programming treated as appointment TV. That's where live sports come in.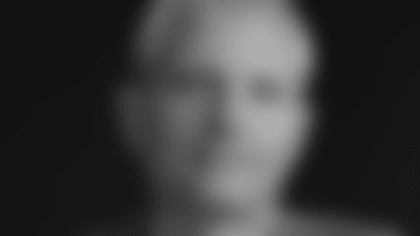 NextVR Co-Founder David Cole will be the first to tell you/admit that there's far more to VR than headsets, apps and a cool, multi-use technology that's won over gamers with sports fans on deck. "We want a remote control-type addiction, not just interest in one-off events."
To that end, Cole walks the technology walk with NextVR's ongoing efforts to build a vast technical operations center (TOC) - due online in July - to handle greater volumes of VR events faster (and centrally) over a larger geographic area. The company's also adding user-selectable camera angles (of the action) and the addition of DVR functionality that can be used in conjunction with linear broadcasts to provide an added dimension to action event viewing.
Finding the Frequency
These tech and platform efforts will enable NextVR to approach its goal of creating a regular programming pipeline that Cole sees as essential for mass interest in viewing VR broadcasts.
"The Big East playoffs were the first time where the audience put VR away after a game and then came back to watch multiple games with us," began Cole, whose company has done a growing list of one showing events here and abroad. "We need repeat viewership to build the user base. We've done one event a week for the last 30 days, but we need a steady pipeline of events to truly create a viewing habit with VR." Coachella is a multi-day music and arts fest that's offering cardboard VR headsets and a special app to fans.
Nirvana for NextVR would be to air one VR broadcast a day, not a week, according to Cole. The company's recent 5-year deal with Fox gives the company access to a huge inventory of sporting events for starters, with the tech company already having shot NASCAR and the U.S. Open for the broadcast network giant.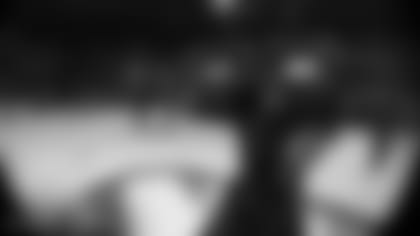 Beyond the NCAA, NextVR has already worked with the NBA and the NHL (and entities overseas) to broadcast games in VR. The firm has clearly targeted the NFL, which claims to have "dipped its toes in VR" but doesn't expect anything more until 2017 (aside from QBs using VR headsets to advance their training minus the physical wear and tear). There is still room for musical events such as concerts in which case NextVR could deliver the event to those not fortunate enough to near a tour-date city or land tickets.
Having the tech infrastructure to handle a steady pipeline of repeatable events is clearly the end game for the audience development stage of VR. That same foundation will also deliver new and enhanced viewing features that are controlled by the viewer, not the platform, which would serve to better engage consumers once they have tried a VR broadcast.
Selling Virtual Reality
As is the case with convincing stakeholders in a multi-group ecosystem to embrace and implement a new way of handling their flagship business, there's no one contact for pitching those who stand to benefit from the change you are proposing. 
In the sports arena alone, for example, NextVR has pitched TV broadcasting giants, the leagues whose sports they carry, individual teams and even the players association for the sport, explains Cole. This was followed by revisiting some of these groups. And though his company has worked with other broadcasters such as Turner with VR, Fox is the first to sign a multi-year deal with NextVR for these next-gen broadcasts. But it doesn't preclude NextVR from entering others.
"All stakeholders are engaged in new media," Cole said. "Fox will learn the best practices by taking an early stake in the (VR) game."
Behind the NextVR Curtain
While a steady pipeline of events in VR is essential to driving demand and use of the technology, so too is delivering a more feature-rich broadcast that convinces first time users to become repeat viewers of VR broadcasts.
With that in mind, here's a sneak peek at what NextVR is hard at work on:
-Robust Broadcast Graphics Insertion. Live action is but one part of a sports broadcast. The company is working on the ability to easily and quickly insert graphics shown on regular TV into VR broadcasts so that viewers need not sacrifice functionality when trying VR.
-More Cameras per Event. NextVR used six of its proprietary camera to cover the games that made up the Big East conference playoffs, including one on each basket stanchion to provide a unique, "coming-at-you" view of the on-the-court action. Another "floating" camera followed the action from along the sidelines as it moved up and down the court as needed.
-User-Controlled Camera Angles. The ability for Next VR to switch views from camera to camera to provide and capture different angles is a work-in-progress. NextVR is working to make this a capability that the viewer can control as desired, from home. This portends to be attractive to those TV viewers looking for more than just a few camera angles relied on in NFL contests, where for example, one typically follows the line of scrimmage while another follows the football.
-DVR Functionality. This addition to the NextVR platform is being created to allow viewers to watch a traditional TV real-time view of say and end-to-end scoring play, record and play the drive using DVR functionality, and then re-join the live broadcast.
-Additional Revenue Models. Though free to viewers through advertiser sponsorship of an event is a fan favorite, NextVR realizes some will eventually want their events broadcast in VR will want to use pay-per-view and/or subscription models. Both are being tested, according to Cole. "[But] nobody is in any hurry to do anything that would put the brakes on audience growth."
-The TOC.As mentioned above, the technical operations center NextVR plans to open in July is viewed more as a centralized facility designed to help the company handle a heavier load of VR broadcasts quicker and across a far larger geographic region. The facility will also deliver quicker setup times by dispatching gear and staff faster. 
The Big Kahuna - the NFL
NextVR claims it has already filmed several NFL games last season in virtual reality, but they were not broadcast. A league spokesman confirmed this but added that the league is "sticking its toes in the water, and has no plans for broadcasts next season. Beyond that, the slate is clean.
NextVR has worked with the NFL, capturing three football games (Titans vs. Jets, Dolphins vs. Patriots and Steelers vs. Ravens). The company had a booth at the NFL Experience, where fans watched games from four or five different camera perspectives in virtual reality.
As you know, the NFL has contracts with several TV broadcasters - CBS, NBC, ESPN, ABC and Fox, the last of which has more than its toes in the water, to carry its games live. The broadcasters need to be on board with virtual reality for it to have the greatest fan impact.
Much can happen between now and 2017 for NFL fans and virtual reality broadcasts. It can be argued that the league has a better handle on VR than others sports groups when you consider that a growing number of NFL QBs (and prospects) are using VR headsets to augment their training - and minus the wear and tear of practice reps and live action.
First Things First
On the flip side however, the NFL has been/and continues to work overtime to determine how to divvy up live streaming game rights among a broad field of interested parties that includes Google, Facebook, Amazon, Yahoo, Apple and more (this in the wake of the league's test game stream last year with Yahoo).
Selecting live game streamers (new or current) for properties like Thursday Night Football for starters is a huge undertaking on its own. Then comes monetizing this streaming and delivering a quality product for fans not in the stands. Reconciling new streaming with existing broadcaster partnerships and in-house streaming products here and abroad will take center stage this year.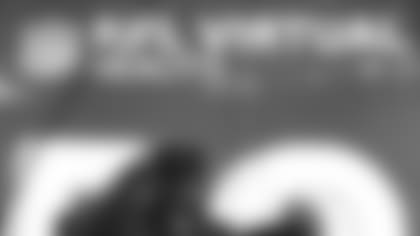 That's not to say the NFL as little or no immediate interest in virtual reality beyond QB training. Marquee events such as the past Super Bowl are used to provide fans a chance to sample VR technology.
And sports and video gaming (where VR is already alive and very well) have a natural connection.
So - on the NFL front - plan for live streaming this season and prepare for VR broadcasts. If you're a fan of other pro sports and concerts, plan for VR today.
Stay tuned.
Bob Wallace is a technology journalist with over 30 years of experience explaining how new services, apps, consumer electronic devices and video sources are reshaping the world of communications as we know it. Wallace has specific expertise in explaining how and why advances in technology redefine the way sports fans interact with their league, teams, players and each other. He's the Founder of Fast Forward Thinking LLC.