Analytics in sports continue to face challenges in acceptance with game strategy. But it's beginning to look like the far taller task is applying them to rivers of fan data generated by everything from fan cams to season ticket waiting lists.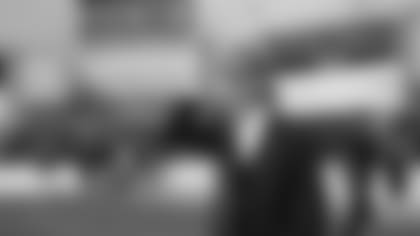 Analytics can help sports leagues, clubs, marketing teams and spinoffs build better business entities that provide an improved overall experience and monetize fans. The stark reality, however, is that teams are fighting an uphill battle on this front.
Why? Virtually every customer-facing feature or perk launched results in a continuing river of data.
Help on the Way
In recent weeks, SportRadar has offered its data analytics to upstarts, having already provided services to the NFL, NHL and NBA. A former NFL player, Olympian and former Forrester Researcher launched a market research firm for sports. And Wednesday, the Boston Celtics and GE announced a partnership in which the digital industrial company will become the team's exclusive data and analytics partner. 
Teams across the U.S. are posting more positions seemingly weekly for analytics experts and business intelligence-savvy data alchemists. Companies like SportRadar offer access to their data repositories to help startups and early stage firms evolve.
Just last year, The Kraft Group - owners of the New England Patriots - spun of their data analysis undertaking to land clients beyond the football club. Called Kraft Analytics Group (KAGR), the entity's website asks potential customers to Bring the Noise, We'll Find the Insights.
KAGR claims it can help companies collect data across all platforms and will integrate, manage and find the insights about clients' customers so they can focus on running your business. To do this, KAGR provides the tech infrastructure, experts and other necessary resources that would require much time and money if companies took the DIY approach.
But wait, there's more. Former NFL linebacker and Harvard Business School graduate Isaiah Kacyvenski teamed with an Olympian and a Forrester Research exec to found the Sports Innovation Lab, replete with big-name advisors such as KAGR CEO Jessica Gelman.
Claiming companies were making highly-impactful decisions that weren't well-informed decisions, the labs web site claims it helps by "identifying and evaluating the technology products and services that will power the future of sports. We have developed a digital market research platform and a world-class advisor network to help guide how companies make strategic technology decisions."
Data, Data Everywhere
With many sports team and entities it seems every facet of their fan-facing operation generates large amounts of data. As a result, using data to make well-informed business decisions has become more difficult.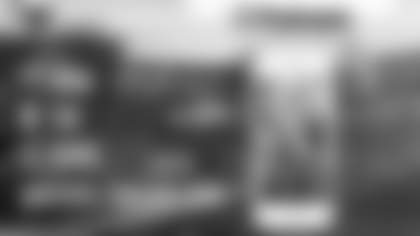 Analytics in sports can be used on data collected by players, game video and ticketing, among others. Let's take a look at customer-targeted items large and smaller that are data generators:
Promotions. Team-held special events, sweepstakes, raffles, ticket giveaways and more are a staple on social media, especially Facebook. Like and share to possibly win a pair of tickets, or just like the page and its periodic postings.
"Fan Cams."These features allow people to find and tag themselves in a HD crowd shot taken during the game. If you wish this to be posted on Facebook, you must provide your name and email address and provide the system your Facebook page location, profile info and your list of contacts.
Pick a Song. At Gillette Stadium, fans in the stands are prompted to tweet for one of two song choices listed on the big video board.
Team and game-day apps. The former are commonplace in NFL markets with teams providing everything from team news, views and video clips to pro shop shopping access. Game day apps focus more on what you need to get to, enjoy, and get home from games. They leverage in seat concession ordering and finding the shortest rest room lines. There are many sponsorship opportunities for both app types.
Wait Lists.These lists can be used to enable fans of sold out team stadiums to pay to wait for season ticket to become available. In the meantime these fans gain access to many non-game amenities such as concert/event ticket pre-sales, discounts on merchandise and playoff ticket access.
The wait list option can also provide a mountain of data on the music and non-game event preferences of those waiting and provide them with focused opportunities.
Though wait lists have in some cases been around for decades, offering attractive amenities to those on them is relatively new for some franchises.
Stadium Wi-Fi.Stadium wireless networks provide a different but valuable type of data to venue IT planners and marketers. Analytics packages offered with networking gear, such as that from Extreme Networks, provide granular insights on wireless net uses, preferences and user behavior. The results can be used in historical comparisons of wireless network use whether they are for game - or concert-goers.
Of equal or greater importance, wireless network analytics packages provide key data on network use that helps IT teams optimize and enhance the systems to meet anticipated fan needs and to avoid subpar performance.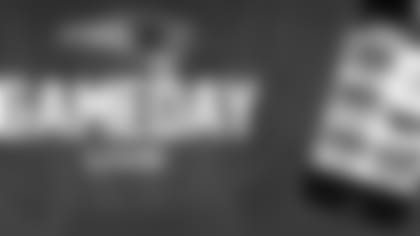 Loyalty Programs.These programs are valuable tool built on analyzed data that reward the team, its business partners and, of course, fans. Once a fan enrolls they can receive discounts and special offers from team business partners. In New England, its Patriots 365 program includes Dunkin Donuts (DD) and provides discounts against the cost of your season ticket invoice based on consumption volumes of its products.
Lower-level in-team app programs provide points for each log-in and more that can be converted to discounts on merchandise and more.
The Bottom Line
There's no doubt that analytics can potentially have many homes within a single sports team. What's uncertain in whether they are needed more on the team operations front or on the marketing/fan engagement front.
Some are still skeptical of analytics powering data-driven decisions on personal and game strategy. It's more likely unanimous however that analytics are needed ASAP to help make sense of a rising tide of customer data generated by a myriad of fan-facing offers, perks, loyalty programs and apps.
Bob Wallace is a technology journalist with over 30 years of experience explaining how new services, apps, consumer electronic devices and video sources are reshaping the world of communications as we know it. Wallace has specific expertise in explaining how and why advances in technology redefine the way sports teams interact with their partners, players and fans. He's the Founder of Fast Forward Thinking LLC.