While teams and players are on to the 2017 draft, the National Football League is working to avoid a repeat of last year's TV ratings drop. Recently-released research and analysis suggests there were many reasons for the lower viewership - some of which the league could address with technology.
The NFL has tools to enhance and advance the TV viewing experience. Applying them would require the league to work with their long-time broadcaster partners and tech friends on what could be an expensive undertaking. The kit includes next-gen stats, 360 degree replays, virtual reality, Be the Player and eventually ultra-high definition programming. However, none of these are quick and easy fixes.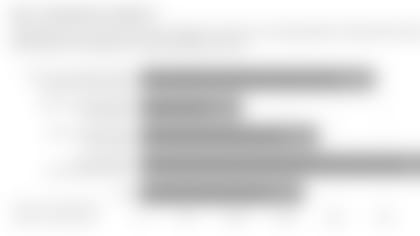 TiVo's Q4 2016 Video Trends Report found that 18.2% watched fewer games in 2016. Why? The top four reason: "My schedule is busier this year"-36.1%; "Games are not as exciting last season" -25.9%; Other-23%   and "Too many commercials"-21.3%.
The multi-faceted report featured a survey of 3,079 18 year-old and older consumers in the U.S and Canada. It was conducted in the fourth quarter of 2016 by a third-party survey service. TiVo is a digital video recorder provider purchased last year by video protection firm Rovi for $1 billion. TiVo produces this report on a quarterly basis.
The company says the purpose of this survey is to track consumer trends over time in order to offer pay-TV providers real, unbiased feedback regarding consumer behaviors, industry perceptions, and opinions of new technology hitting the market.
A Mixed Bag
On the one hand, the NFL and friends have tech tools and products on hand that if applied smartly can address some of these issues. Change is needed as the reasons for watching fewer games are likely to continue if not addressed.
On the other hand, it's tough to see how tech could help address political issues that were an integral part of the 2016 season, driving many fans to watch fewer games as a result. They're all in for the love of the game, but not for live games featuring protests and national NFL for issues beyond live football.
Let's focus on the TiVo segment that examined why (18.2%) of respondents watched fewer games last season and where tech could change that situation.
Busier Schedules
This "my schedule is busier this year" was listed by respondents as the top reason (36.1%) for watching fewer games. What it seems these respondents need are flexible game watching opportunities that make sense. This assumes they missed the game they would have otherwise viewed.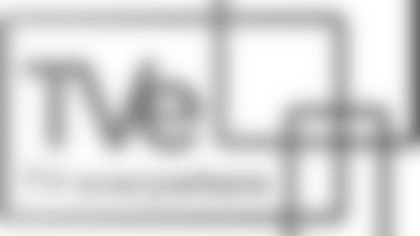 Fans should look into TV Everywhere apps if they have a pay cable TV subscription because their provider offers them so customers can watch channels in their bundle on an array of devices. They are typically free because they were created to keep people from cutting the cable for competitors in search of viewing flexibility.
Initially, you need to reach your cable provider's site and type in some (none-sensitive) info to confirm access to your channels. As TV Everywhere awareness among cable TV subscribers in the free flexible viewing option has not spread as widely as anticipated, those involved would be well advised to drive it farther through education and marketing campaigns.
Those with DVR functionality can tape televised games, but by the time they are viewed, the fan may already know the outcome.
Those that don't or wouldn't could secure the capability which is roughly $10 a month in Comcast's (cable TV) X1 package for example, or sign up for NFL GamePass which offers replays of games after they are over and many other fan-focused features, for about $100 a year.
And look for multi-service promos. The NFL has bundled GamePass with DirecTV's no-dish Sunday Ticket out-of-market online games service so fans can watch games across the country. Combo offers like this typically come with price breaks.
A partial option for Verizon Wireless subscribers would be to download the NFL Mobile app and watch local and all primetime games on smartphones and more. The app is free and you don't use your data plan in this scenario. If it's their Sunday schedules that are getting busier, these respondents will need something else for out-of-town games.
Games Not as Exciting This Year
Here's where tech could make a difference, perhaps even when matchups turn underwhelming. Unexciting games are really not just one-sided blowouts, low scoring affairs, or contests between under-performing teams I don't follow. They are any games that aren't exciting.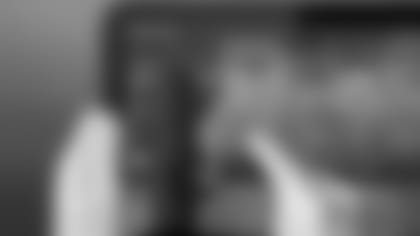 Scheduling based on prior season performance is inexact at best. Fans remember that some late season Thursday Night Football games and some on Monday nights resulted in blowouts and/or low-scoring affairs between division cellar dwellers.
But can't other games be unexciting as well?
I'm certain the NFL is all over scheduling for next season. But in instances where the games aren't exciting, are they considering tech as a part of the solution?  Punch up the viewing experience with impressive capabilities that are rarely used.
Since we're talking about those watching on TV, why not work with broadcasters and tech partners to better engage fans through the use of 360 degree replays, Intel's Be the Player features, multiple camera angles instead of repeating one, etc.
And we need the real Next Gen Stats that were originally envisioned by the league, not the partials we are seeing now. Showing a WR's speed on a TD route is an extra but there are more pieces to the picture. The feed of collected player and stadium data has upped the feed on Xbox. Expand it.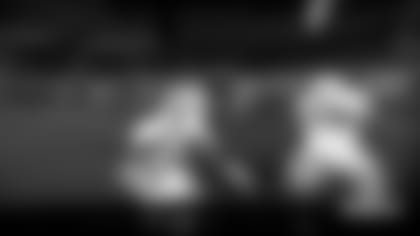 These players have been wearing RFID tags in shoulder pads for years - and now footballs have them - with the data delivered to teams later. How about we air some during the game? Stats don't have to be just for fantasy football. And the resulting stat-infused visuals need be widely used.
What about the NFL Red Zone channel which offers whip around coverage of scoring drives and typically extra coverage of live games when possible? It's addictive and gives you the feel that you're up to speed on numerous games without watching them.
It has become such a prized asset that even fans watching exciting watching their teams in exciting games flip to the channel for more during that have become extended commercials breaks. The drawback: it's only on during Sundays. So it's not a tool to fix those unexcited by primetime games.
For those that don't have it, nor NFL Network (it's in about 70 million homes), Sunday afternoon broadcasts could at least show more scores and action around the league without breaking any rules. Being locked in an unexciting game is no fun.
Virtual Reality to the rescue? Embracing the tech-driven enhanced viewing option, the NFL cut deals with leading VR vendors NextVR and Intel (which bought Voke) to produce highlight packages for viewing after games. These companies already have experience working with pro sports during games and could be tapped by the league to create something to enhance in-game viewing for fans.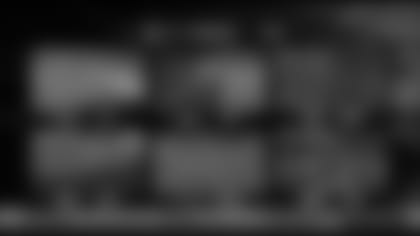 On Tuesday, Turner, the NCAA and Intel announced that they had again provide fans with access to virtual paid experiences for all three March Madness Final Four games. Last year, the content was free.
Their creation need not directly compete with the traditional game cast but probably should fall in the three-hour game window for NFL games. With VR, seeing is believing and a wide swath of sports fans are already believers. Chief among them are young male who use VR headsets to enhance online gaming.
The Other Category
Upon further review by TiVo, it was determined that nearly half of those who responded other  claimed the change in viewing habits was due to political issues (for example, kneeling during the national anthem). Some of the rest in this group said their responses were related to favorite players retiring, individual teams underperforming, or issues unique to individual respondents.
It's no surprise that the mixing of politics and NFL games and coverage hurt viewership in 2016. Many fans enjoy the NFL and other sports leagues because they serve as an escape of sorts from everyday life and its challenges. Keeping politics and other social issues out of the NFL presents a huge challenge that appears to be beyond the reach/use of technology.
Perhaps the 2016 season was an anomaly, with the super divisive presidential campaign along with politics that took a platform in NFL games detrimental for just last year. Perhaps not. It seemed much of the news coverage from national and sport-only media focused more at time on politics than America's game.
Too Many Commercials
If you think the league has only been working on this of late, you're wrong. Be happy.
Over 21% of survey respondents cited this as the reason thy watched fewer games in 2016.
This is hardly a surprise as reports have the number of commercials per NFL game rising beyond the mid-30s which has had many fans rolling their eyes, or flipping quickly to RedZone. NFL Commissioner Roger Goodell addressed this issue right before the Super Bowl. (Ad) time is money to the NFL, but declining viewership is the opposite.
"We have been focused on this long before this year," the commissioner said.  "In fact, a year and a half ago when we had the over the top (OTT) game with Yahoo, we actually took commercial inventory out to try to address this.  What we're trying to do is to make our product as exciting and our games as exciting and as action-packed as possible."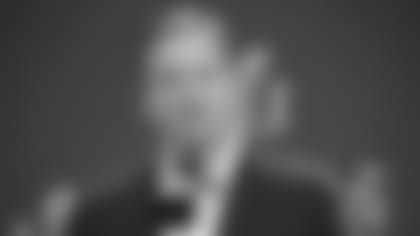 In 2015, The NFL contracts with Yahoo to globally stream a regular season game live with only the teams' local markets able to watch on broadcast TV. The event was termed a "test," and now we know there was more to the test than simply checking to see if the online game distribution would work. The landmark event was more of a testbed.
It's unclear which bothers viewers more; the number of commercial breaks or commercial volume in games. The commissioner said the league is also looking at shortening stoppages of play that don't resort in ad breaks.
"From a commercial standpoint, we did test in Week 16 and we did test in the Yahoo! game last year, we want to look at should we have the same number of breaks? We have five breaks per quarter.  We think we can do it in four breaks per quarter," Goodell said. "That is something that we're leaning very heavily into.  That's not a competition committee issue but it's an issue with our membership and our broadcast partners."
He believes progress will be made in this offseason.
The Bottom Line
The easiest recommendation would be for an extreme tech makeover for the NFL game viewing experience. That would require not only big work but also big expense for the league and its broadcasting partners to deliver advances and breakthroughs to the TV audience.
Sure, many of the viewing extras/staples would have to be refined for wider TV use and the makeover would take some time and much money. But sticking with the status quo in 2017 and beyond would be a bad look for the league.
Ask the cable industry beset by years of cord cutting and they will tell you that it's easier and cheaper to keep customers they have than to acquire new ones. The good news is the NFL has option- in-progress to enable a TV viewing makeover. Better still they don't impact the league's balance of tradition and innovation.
And perhaps a new-look viewing experience would attract new fans from what was the largest respondents group in the TiVo survey: those that didn't watch any NFL games last year.
Bob Wallace is a technology journalist with over 30 years of experience explaining how new services, apps, consumer electronic devices and video sources are reshaping the world of communications as we know it. Wallace has specific expertise in explaining how and why advances in technology redefine the way sports teams interact with their partners, players and fans. He's the Founder of Fast Forward Thinking LLC.