Two-a-days are history, but injury woes are climbing, and some key players are going down in OTAs. Training camps are evolving from full-contact full-time to more shorts-and-shorts annual prep periods.
The question facing the league and its teams is whether technology can take up enough of the slack between the past and the present. What might training camp 2.0 look like?
Tech can help, but an extreme makeover is unlikely soon. Virtual reality can help QBs get extra reps without the threat of injury. Robots can be introduced to minimize player contact injuries in drills. Sports science tech products can help monitor players to avoid problems. Next-gen helmets and tests can reduce head injuries.
And video breakdown software package combined with analytics can help teams get more out of their off-field meetings and on-field drills.
It's clear that some help is here, with more on the way. But there's no blanket tech answer that can be broadly and quickly applied to ease the evolution of training camp.
And in the meantime, teams have followed the Patriots in scrimmaging their pre-season opponents in the weeks leading up to the actual games to hone skills while hopefully minimizing personnel injuries.
Silver Linings Playbook
The silver lining in all this training camps churn and burn is that it creates and epic opportunity for sports tech companies large and small, from every corner of the wide-reaching industry to productize and deliver science-driven solutions to the league that help fill the several gaps between now and next.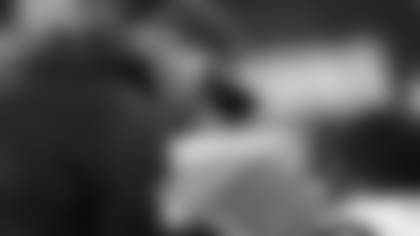 Investors, accelerators, tech firms and players are pouring tens of millions of dollars into sports science. They might want to up the ante in a big way, realizing that many breakthroughs can be used across pro sports (and at low price levels) all the way down to youth level programs.
If they build it, the league will buy. It's that simple.
You can give coaches props for "embracing" new tech such as tablets computers, video, wireless networking and coaching communications systems, but it's really a case of learn or have those that know gain a competitive advantage or two over your team in prep and on the field.
Where can tech help training camps?
Training Camp 2.0
QB training. Virtual reality is busy changing sports as we know it, from headsets, to buying tickets, to providing content to viewers at home and more. But where VR can help teams the most is with training skill position players such as QBs, be they prospects or ensconced franchise payers.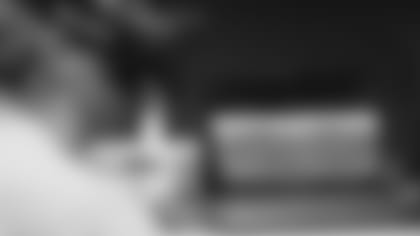 Why's that? It's because the amount of time and practices that can be held before and during training camp has been slashed. VR headsets provide the ability for endless reps that can mimic game-time situations for a signal caller without the risk of bodily contact.
These systems are a smart supplement to on-field activity, not a replacement for it, and have been embraced by countless NFL teams in the last year alone. NextVR, Samsung and Oculus are driving the market segment.
Smarter sidelines. It's almost a lock that video is coming to the Microsoft Surface tablets that populate the sidelines during pre-season and regular season games. Having already moved from black and white formation photos on paper to color images that can be marked up on the tablets, coaching is improving.
Expect another step up if (when) the use of video clips is green lit for the 2016 season. Seeing motion as in player movements should help coaches instruct their pods on how to use brain more than brawn to stop and beat an opponent. There's still plenty of contact in pre-season games but hopefully fewer injuries. And most teams have loaded their playbooks onto tablets, an ease-of-use benefit for sure.
Football robots. There were many muffled laughs by old-school football "purists" many months ago when Dartmouth College grabbed some headlines for using special, task-specific robots to star in routine and replicable drills for the college's football practices.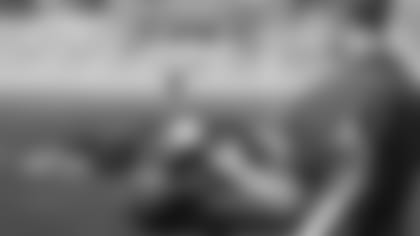 Now comes news that the owner of Pittsburgh Steelers, Dartmouth alum, is bringing some robots to his team with the support of Head Coach Mike Tomlin. By simply taking the place of a player in drills that require contact or physical exertion, these devices portend to spare players from hits that can take their toll in camp or much later when the stakes are far higher.
Get smart off the field. With the preponderance of software packages that break down game video into teachable segments, analyze data for tendencies and help coaching staffs' plan to counter them, teams are clearly already better prepared than their counterparts of years past when it comes to preparation. "Classroom" study becomes far more valuable than just banging pads and banging up players' bodies. The hope is that the more that can be squeezed out of video, the less the number of players lining up for the trainer's office.
Video analytics providers for sports teams include XOS Digital, Krossover and Vidyard, both of whom have received tens of millions in funding recently (Krossover $20 million last month) to help drive research and product development.
Athlete management. There perhaps no better way to protect your athlete assets than by learning and monitoring their physical activity and exertion levels during drills, practices, scrimmages vs. other teams and in preseason matches.
Like plenty of sports-intended tech and science creations athlete management has a long ways to go with no real finish line. Managing players is accomplished primarily through wearable devices that collect a wide array of activity data that can be sent back via wireless to systems for analysis. Catapult Sports offers a package that has been embraced by some NFL teams. The ultimate goal here is to use the data sets in ways that prevent injuries, fatigue and other wear-and-tear before diminishing the athletes' abilities and risking physical injury.
Player data. Thanks to the league's partnership with RFID chipmaker Zebra Technologies, NFL teams have a mountain range full of player data transmitted from their shoulder pads (big data), that when eventually analyzed should provide answers to questions about player performance. Stay tuned as clubs apply analytics packages to help process this asset.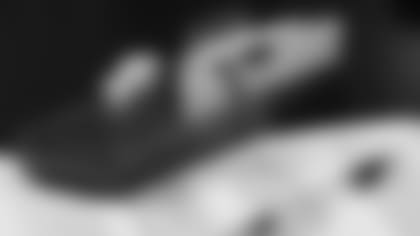 Testing. Though the Collective Bargaining Agreement bans genetic testing of players, there's a fast-growing list of tests in the works that promise to help identify possible medical issues in players when they can be addressed. Some require a simple blood draw. Others are used to diagnose (and clear) conditions early on for corrective treatment.
With a growing focus on head injuries, Banyan Biomarkers has set out to create a single blood test to identify traumatic brain injury. Not surprisingly, they have received some funding via competition from the NFL and key partners in the Head Health Challenge. The same goes for Quanterix which adds high-definition diagnostics to the effort.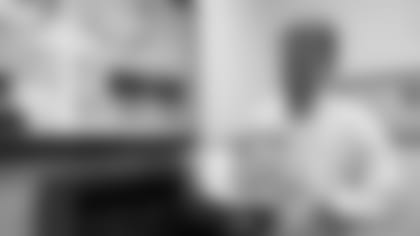 Advanced "helmetry." Still the most important of all wearables in sports, helmet design, redesign and enhancement continues on with everyone from kid creators and inventors to huge sports equipment powerhouses all aiming to build a much better (safer) helmet.
The two main goals are finding materials and a structure that absorbs and dissipates impact from contact. Whether it's the outer shield, the inner padding/cushioning materials or the addition of sensors to measure impact, the beat goes on.
The Bottom Line
So do NFL teams need to apply more brains and less brawn to conduct and effective training camp? Tech can help with the evolution of the demanding annual rites of summer for this contact sport but look for the items mentioned above to augment staples of camps, not replace them.
Applying tech to training camps can, however, make them more productive. Just as the word "smart" is already being applied to items like cars, phones, homes and cities, it may be applied to training camps as they advance with a larger assist from tech.
Bob Wallace is a technology journalist with over 30 years of experience explaining how new services, apps, consumer electronic devices and video sources are reshaping the world of communications as we know it. Wallace has specific expertise in explaining how and why advances in technology redefine the way sports fans interact with their league, teams, players and each other. He's the Founder of Fast Forward Thinking LLC.