When it comes to live streaming sports games to fans' viewing devices, content delivery networks (CDN) may not get a second chance to make a solid first impression.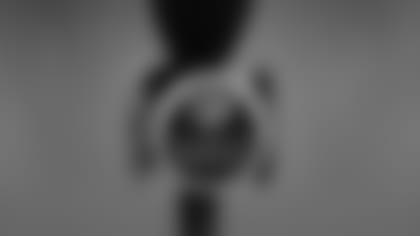 But with live and on-demand streaming options for sports fans launching on a weekly basis, it's becoming clear that CDN operators are evolving from a best effort to best experience focus, measuring quality instead of traffic delivered.
The timing couldn't be better for the National Football League (NFL) which is wading into live streaming along with content owners Sony, HBO and ESPN and Twitter. To meet new and evolving challenges Akamai and Verizon Digital Media Services are adding options that help them measure streaming quality.
On the horizon (beyond this year) is the emergence and impact of programming in 4K (UHD) format (which is four times higher than 1080p HD) and virtual reality streams.
Experience Quality
By focusing on the user experience (measuring quality), CDNs are working to eliminate the issues that have long plagued fans streaming live and on-demand video. They include buffering, slow services and frustration that lead to page abandonments and lost revenue opportunities for all involved.
This explains the vastly increased CDN focus on quality of experience and tech efforts to actually measuring it. It's game on for CDN operators:
Verizon- Verizon Digital Media Services (VDMS) launched a live video streaming solution for those looking for a multi-service package whereby they can deliver their video content to a growing audience on their own, or outsource it to VDMS  is the availability of end-to-end intelligence and insights, correlating viewing analytics with network performance.
Twitter- In its preparation to globally live stream the 10 Thursday Night Football games from its deal with the NFL, the company yesterday announced free apps for Apple TV, Amazon Fire TV and Xbox One. The social media giant has enlisted Major League Baseball Advanced Media group for streaming expertise. Twitter NFL streaming begins tonight!
Mobile Streaming - Both Verizon and AT&T are hoping to accelerate mobile NFL streaming by allowing their wireless customers to stream local and prime games from NFL Mobile, and Sunday out-of-market games from DirecTV's NFL Sunday Ticket respectively.
Akamai Technologies - The inventor of the CDN over 15 years ago, Akamai, like some others, has been busy diversifying beyond vanilla content delivery having previewed planned cloud security and image and performance management services to add to its arsenal (see below).
OTT Services to Launch - AT&T is feverishly adding programming to its planned DirecTV Now web TV service by coming to a programming agreement this week with NBCU. Similar services will join the likes of DISH Networks' Sling TV in the months ahead. Hulu plans to launch a new streaming services early next year.
Fan Impact - Wait and See?
Welcome to a time of great challenge as streamers fight age old issues such as buffering, resolution and performance but with newer tools. CDNs are trying to refocus from best effort to best (viewing) experience in their streaming of live content.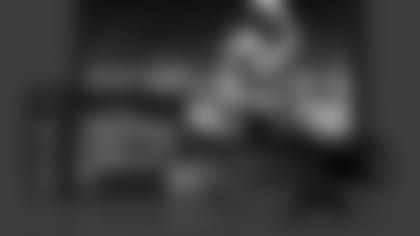 At the heart of this daunting task is speed of content delivery. Though sports fans are likely more persistent than others, slow web services can lead to customer dissatisfaction, page abandonments and, ultimately, less revenue.
This year, big bonuses are in effect for mobile streaming of live NFL games as Verizon Wireless has waived data usage for its customers that stream the league's local market and primetime contest. AT&T, which owns DirecTV, is doing the same for those who stream the satellite operator's NFL Sunday Ticket package of out-of-market games on its wireless network.
Viewing on mobile devices is soaring, according to a new Needham report claims mobile data volumes rose by 60% year over year between 1Q15 and 1Q16, driven by smartphone adoption and video consumption.
As you might expect, expectations are rising. A frustrating or underwhelming user experience would be a setback for streaming to near-ubiquitous devices for frenzied football fans.
Game On!
In the NFL, Yahoo's internal CDN streamed the NFL's first global stream on a live regular season game from London last October. This year, Twitter/Periscope will be using Major League Baseball Advanced Media (MLBAM) to stream 10 live NFL Thursday Night Football games internationally starting next week with the Bills-Jets contest.
And if you watch game video programming on your mobile devices, it's a time of change as providers look to deliver watchable live streams to mobile devices. 
Please remember that streaming consists of live event deliver as in football games as well as streaming of on-demand programming whether its game replays, classic games, and any contest via the Game Rewind element of the NFL's $100/year GamePass service. Fan can access non-game content by tapping into the league's vast video vaults to watch original programming for episodes of series of America's Game, A Football Life, The Timeline, Undrafted and Top NFL Players 2016.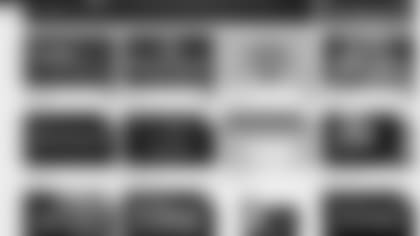 Early Stages
For over a decade, the choices consisted of services from (don't call them) content delivery network operators Akamai, Level 3, Limelight and Mirror Image to which content owners swarmed to deliver their prized content nationally or globally at an affordable price. They faced little competition. 
But with video delivery across platforms soaring - driven by the launch of web TV services and sports heading en masse to the web - the CDN originals have become full-service providers.
CDNs Diversify
There's far more than straight video distribution to expand into beyond age-old content delivery. Akamai is a perfect example of a one-time CDN pure-play that has added an array of services that are showing big growth while delivery by itself struggles.
The long-time innovator offers Cloud Security Solutions for enterprises that its CEO believes will do far better than basic website protection capabilities.
Akamai CEO and Director Frank Thomson Leighton outlined services soon to hit the market that take CDN-capabilities next level.
Enterprise Threat Protection. To be released into beta by yearend, it's "designed to block access to malicious sites that support phishing, propagate malware, or aid in the exfiltration of confidential data," Leighton explained.
Web Performance. Into beta release this month, Ion 3 is focused on improving performance for mobile devices and especially for mobile apps. "A variety of new technologies are used to improve performance, including innovative algorithms to predict what content a user is likely to request and then pre-staging much of that content on the user's device," Leighton said. "So that when the request is made, the response appears instantly."
Image Management. Just recently launched, Image Manager automatically optimizes the version of an image that is sent to each user based on the user's device, browser type, and network conditions. "As a result, page download times are much faster, especially in congested cellular networks," Leighton claimed.
About Last Week - Verizon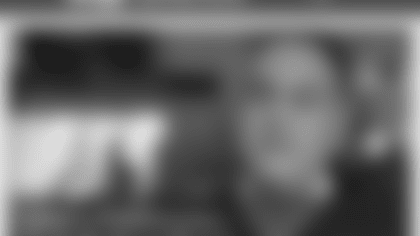 Just as Akamai is evolving far beyond content delivery, later-comer Verizon chose a buy-and-build approach that enabled it to launch an integrated package of digital media services. These extend beyond the CDN network it brought on for over $300 million with the purchase of EdgeCast Networks several years ago.
The offerings cover live streaming, OTT services for broadcasters, and both web and commerce acceleration.
"We offer a wide array of services for managing live events," said Peter Gallagher, chief customer officer at Verizon Digital Media Services, in prepared comments. "We have a full suite of self-service tools for customers that want to manage everything themselves, and for those customers with a large number of live events, we have an outsourced master control function that can interact directly with the venue."
The Live Streaming Solution included new capabilities such as enhanced monitoring tools in Network Operations Centers in Los Angeles, California and Ashburn, Virginia, managed services team for day-of-show support and the creation of a video-on-demand (VoD) version of a live event after it has concluded that eliminated re-encoding. Verizon has added CDN access points in Asia, India and South America.
The Bottom Line
First, set aside streaming types - 4K and virtual reality - that are more futures than anything. And remember that streaming of live sports to mobile devices is a large work-in-progress, not an immediate threat to CDN networks.
CDNs have evolved from simply getting as much streaming content as possible as fast as possible to users. Increasingly the focus is on measuring quality - job one - to determine the viewing experience of the fan. The metrics used to determine quality, combined with performance management through analytics will drive the focus from the network to the user - and take CDNs to the next level.
Bob Wallace is a technology journalist with over 30 years of experience explaining how new services, apps, consumer electronic devices and video sources are reshaping the world of communications as we know it. Wallace has specific expertise in explaining how and why advances in technology redefine the way sports teams interact with their partners, players and fans. He's the Founder of Fast Forward Thinking LLC.