It's a good thing for athletes from youth sports to the college level game that Jesse Harper decided against becoming a nutritionist at an elderly care facility after graduating from the University of Connecticut with a degree in nutritional biochemistry.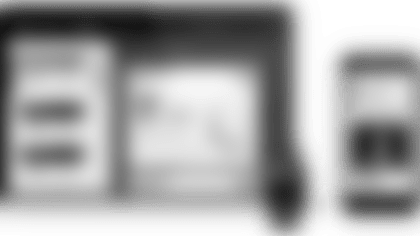 The football player opted instead to take on health in sports and now directs as CEO a fast-emerging sports tech company - aptly named Athlete Intelligence - which helps coaches and others measure understand impacts and player performance on a per-team or- player basis.
The data its platform collects in real-time can be used by coaches to correct potentially harmful blocking and tackling that youthful players are executing incorrectly. Biometrics from its advanced player mouth guard, "shockbox" and a special headband help coaches spot situations such as fatigue and take corrective action with the player, drills, practices and much more. 
The former player and past football coach (who has also trained Olympic athletes) is beyond concerned about the future of contact football given the talk of parents keeping their kids away from football for fear of head injuries.
"It's truly heartbreaking to see and hear of kids be redirected away football at low levels," admitted Harper, whose Seattle-based sports tech firm is roughly five years old. "People are scared. But we are addressing player safety and concussions with our system to identify coachable moments and address fears."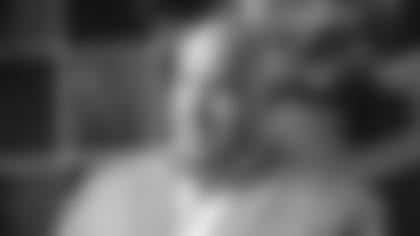 For example, the AI platform could show that offensive linemen are taking hits high on their helmets, explains Harper. "This indicates they are not getting their heads up when the ball is snapped. That tells me that we need to work on neck strength and that raising their heads needs to be incorporated into practices and game planning by coaches who can use game video to address and educate players on the situation and provide corrective action. "
It may be surprising that the NFL has not yet embraced the company's products. But that's no worry to Harper, whose firm is faring well selling at the larger college and high school levels with continued success. For now, it's a numbers game with the NFL comprised of 32 teams, while college football has some 700 teams, high school has 16,000 teams and youth football has over 30,000 teams.
Creating Coachable Moments
The sports tech pioneer uses the phrase "coachable moments" in part to describe the analytics driven opportunities to coach up players. This is how the company president and CEO describes them: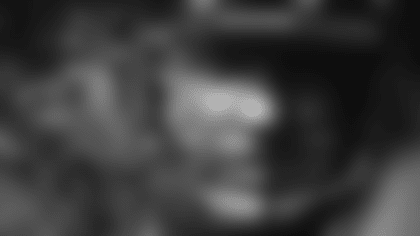 "Coachable moments are the actionable insights that we capture from the data and video collected.  We can identify trends and improper technique and bring it to the coach's attention so that they can work with the players during practice to modify their behavior," Harper explained.
Drawing from the example above he added: "We can identify things such as offensive linemen that are deconditioned and dropping their head during the 4th quarter and exposing themselves to greater head as well as injury running backs that are hitting the hole improperly and leading with their head, etc."
Data-Driven Coaching
The sports tech company offers three distinct products that provide real-time data back to the company's platform for processing and analysis. The trio spans the worlds of helmeted and un-helmeted contact sports. The newest addition is the Cue, which extends beyond impacts and delivers athlete performance data. 
---
The Vector Mouthguard** is designed for helmeted sports such as hockey, football and lacrosse. The company says the device tracks hit counts, hit locations and the severity of impacts and pairs this data with the platform to identify individual and positional coachable moments for coaches and sideline personnel. These moments, the company claims, "build a better, safer team."
The Shockbox Helmet Sensor is also designed for helmeted sports including hockey, snow sports, BMX and equestrian, according to Athlete Intelligence which got the product through a corporate acquisition of the firm that originally created it. The sensor is designed to be attached to a helmet and provide an immediate wireless transmission to your smart phone of a hit count, and when a player has experienced a head impact over a pre-set limit. Athlete Intelligence says the innovative device eliminated the uncertainty by putting coaches "in control of when athletes need to be assessed for injuries."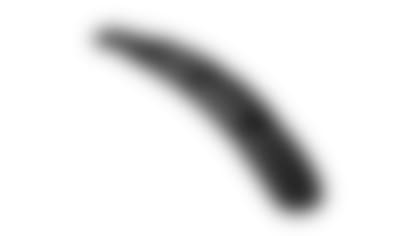 The Cue Sport Sensoris the most versatile product for athletes allowing you to track head impact and performance data, according to Athlete Intelligence. The device is lightweight and compatible with helmets, headbands, and skull caps. It can be used with sports such as soccer, rugby and volleyball.
The sports tech vendor claims this sensor captures the data that surrounds every athlete and turns it into coachable moments. "Pair the sensor with the Athlete Intelligence Platform and be able to easily identify trends and improvements," its maker claims. The Cue Sport Sensor ships this fall.
A NFL/Pro Sports Future?
Harper shed light on a potential reason why the pros have not yet found a home for AI's single platform, which is fed by three products into one stream that can render a detailed screen worth of actionable data.
"Football sidelines are organized chaos and the last thing coaches want is to have to look at a laptop during the game," Harper explained. "We can't interrupt the coaching process (during the game). And at the NFL level, teams are often already using multiple separate tech systems for functions such as breaking down game video."  Adding more can be too much, he added.
With this is mind, the AI system can be set up to deliver custom alerts for a player that are sent to a staffer's watch or iPhone, which Harper claims is less disruptive.
At the same time, athletes have a strong interest in using biometric and other performance tech approaches to help them compete in their sport(s) and/or to take their abilities next level so they can get from the bench to starter status or elevating them from Division 3 college athlete status to Division 1 play.
This is part of a bigger education effort Harper and others believe is sorely needed. 
"You can collect data for an athlete forever, but you have to clearly explain to them and often their coaches why they should care about it," explained Harper, who began using heart rate monitors early on in their history in his training of Olympic athletes. Athlete Intelligence makes heavy use of sensors in its product line toll collect key data for coaches and athletes.
The Athlete Intelligence approach has fared well, below the pro level in part because the NFL (for example) is using RFID chips in shoulder pads to collect data in the stadium for player tracking that so far has been used for creating more advance stats for fans. Harper claims RFID tech is too expensive for colleges.
The Bottom Line
While it's a safe bet that those in elder care would have benefitted from Harper's college knowledge of nutrition, the career athlete chose sports for the love of the game(s). And, if decades from now, shuffleboard becomes a contact sport in retirement facilities, he'll likely be the one among the aging that makes it smarter and safer for all.
Bob Wallace is a technology journalist with over 30 years of experience explaining how new services, apps, consumer electronic devices and video sources are reshaping the wide world of sports. Wallace has specific expertise in explaining developments at the intersection of sports and technology. He's the Founder of Fast Forward Thinking LLC.